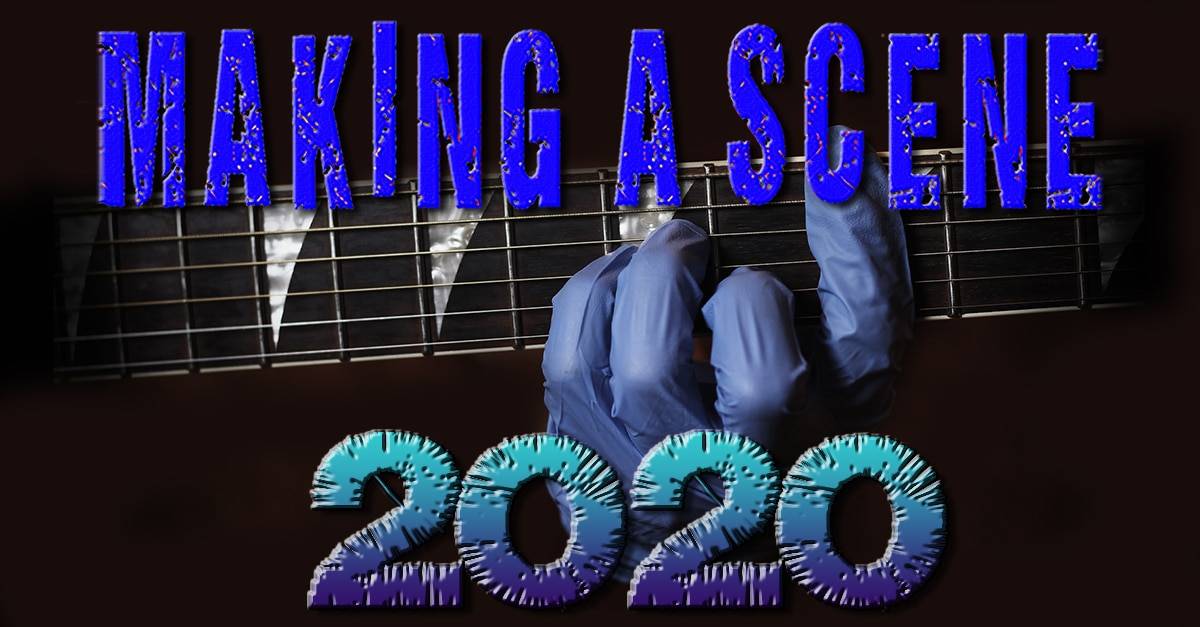 Making a Scene Brings you our Recap of our Coverage in 2020
2020 has been an extremely difficult time for the indie music industry. During this time we at Making a Scene have been dedicated to showcasing Indie Artists and their music as well as giving the Indie artist the information they need to help them survive these trying times. In 2020 this is something we believe is more important than ever.
This year we posted over 220 artist interviews and 420 CD Reviews Showcasing artists and their releases! We have brought you Gear Reviews and articles on Music Business to help the indie artist make good purchase decisions as well as help them weather the shutdown of the gig economy, with new ways to market their brand and music. We brought you a 3 part series on "Live streaming for the Indie Artist" (part 2, part 3) which walks you through what you need to make compelling live stream content. We explored "Content Creation", "Funnel Marketing" and how to "Fill your Funnel" to help prepare you for the changes that are happening in indie music marketing during the covid shutdown. We have even brought you a breakdown of how you as an Indie Artist can use TikTok to help market your music in our "Indie Artists Guide to TikTok" no matter how old you are!
All in all Making a Scene brought you over 900 posts in 2020 which averages out to 2.5 posts a day for 365 days. Not to toot our own horns here, I don't believe there is any other indie music resource that has come close to amount content we have created in 2020.
This is our Top 25 most read posts/links for 2020!
We would not be what we are today without the dedication and tireless work of our writing staff. I would like to personally thank Richard Ludmerer, Jim Hynes, Viola Krouse, Rhetta Akamatsu, Martina Doerner, Gerry Casey, Jess L'Hommedieu and Robert Levoy!
As we move towards 2021 we are going to reaffirm our commitment to showcasing indie artists and their music. We are going to expand our gear reviews and bring you even more articles on Music Business, Recording techniques and cover important trends that affect you as an indie artist. We will continue to maintain our commitment to bring you new content EVERY SINGLE DAY as we have been doing for almost 7 years. We are going to open our Youtube Channel for new video content and expand our reach on social media to help expand the reach of our coverage of indie artists.
We will continue to strive to make Making a Scene the #1 Resource for the Indie Artist and the Fans that Love them!
On Behalf of myself and the Staff at Making a Scene I would like to wish you all a very
HAPPY AND HEALTHY NEW YEAR!
Find our Podcasts on these outlets
Help Support Making a Scene
Your Support helps us pay for our server and allows us to continue to bring you the best coverage for the Indie Artists and the fans that Love them!
Make a one-time donation
Make a monthly donation
Make a yearly donation
Choose an amount
Or enter a custom amount
$
---
Your contribution is appreciated.
Your contribution is appreciated.
Your contribution is appreciated.
Donate
Donate monthly
Donate yearly
You can donate directly through Paypal!
Subscribe to Our Newsletter