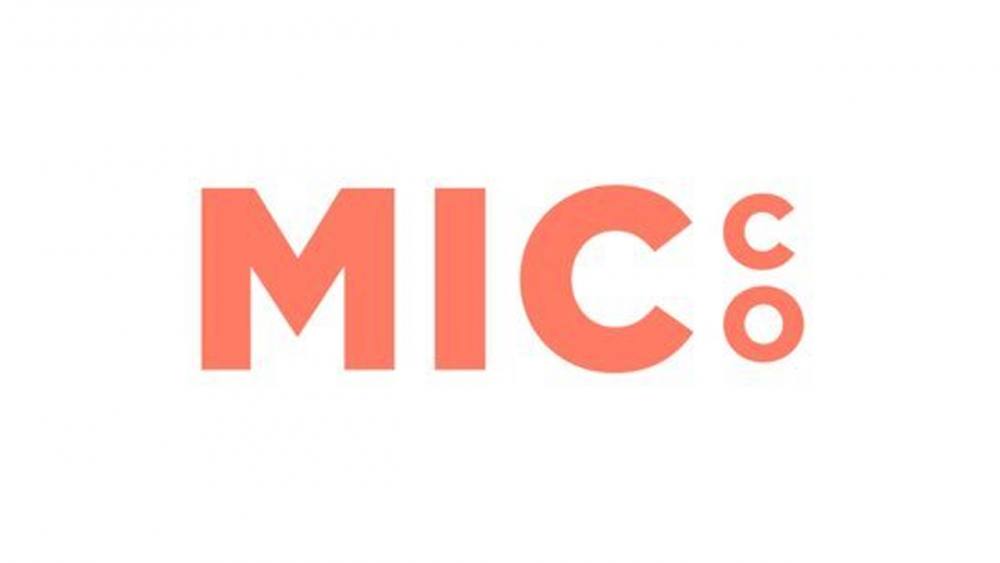 As the revenue on Recorded music shrink, it becomes more important for the indie artist to find ways to market their music economically. The focus for the indie artist is now based on reaching and expanding a fanbase that invests in an artists music! One of the important aspects of this type of marketing is to get placement of the important spotify playlists, getting coverage in the right music related blogs and of course getting radio airplay. Hiring a PR company or a radio promoter can be expensive and for the indie artist on a budget may not be feasible.
Now, there are many companies that provide this information to the indie artists for a fee. Some are better than others and it's important for you to know the difference so whatever money you invest on these services is well spent. We have reviewed others in Making a Scene such as the Indie Bible and the Indie Spotify Bible and are well worth reading.
Over the course of the last year I have been getting almost daily emails about "The Micco" industry lists. Each of these emails makes the claims that they are adding hundreds of contacts daily. The cost of access to their list is only $9.99 a month, which seems reasonable.
The MICCO claims to have over 7,000 industry "emails" to help you with your marketing of your music. They provide lists for "Streaming Services Staff", "Spotify Playlists", "Indie Radio", "Country Radio", and "Music Blogs".
First Impressions
Whenever I look at any company that provides a service to indie artists the first thing I like to do is contact them directly and find out more about their business and what they provide. For about 6 months I emailed and called the number for the company and got zero response from them. Despite this lack of communication I finally decided to invest the $9.99 and signup for their industry contact list in September 2019. So, I have had access to this list for the past 2+ Months.
The first thing I wanted to do is see their submission process and use it to list "Making A Scene" as a music blog in their directory. I sent the email with the requested information as per their website and as of this writing the site has not been listed in their directory, nor did I get any confirmation that my email was received or my information was accepted or not accepted for submission. This does not support their claims of adding new contacts to their list daily.
The Lists
Streaming Services Staff
This is the first list in their offering and contains 10 pages of corporate types for Apple Music, Beats 1 Music and Spotify. The initial page of listings Gives you Company Name, Curator Person, First Name, Last Name (redundant to Curator Name), Position and Location in city, State or City, Country. To get to any of the deeper information you have to click on one of the individual name where you are presented with a an additional field of information:
Company Name
Apple Music
Curator / Person
xxxx
First Name
Rxxxx
Last Name
Sxxxxx
Email
xxxx@xxxx.com
Position
Head of Programming at Apple
Twitter
Location
UK, London
Phone
Instagram
Spotify Profile
Website/Other
Now, not all the fields are populated on all entries, it all depends on what is available. There is a search bar that allows you to search by a single phrase or keyword in this particular list.
Spotify Playlists
This would be the most useful of the information in the lists. There are 50 pages of Spotify Playlist curators where the initial list contains the Playlists Name, Curator, Amount of Followers, Genre, Role of the contact, and if they are a new addition. There is a search function that allows you to search by Playlist name, Genre, Description, Curator Name and if it is a new addition. To get to more extensive information you must click on the contact you are interested in where you are given the following information:
Playlist Name
Black Rap
Curator
Submissions / Submission Process
Email Submissions
Email
xxxxx
Followers
6.5k
Genre
Rap / Hip Hop
Twitter
Playlist Link / Profile Link
xxxxx
Description
Website
Platform / Streaming Service
Spotify
Role / Person
Curator
New Addition
Facebook
We have xxx out the information given and again what information is populated is dependent upon what information is available for that particular contact.
Indie Radio
This is the list that would contain radio stations the may or may not play indie artists. As I looked through the station list I noticed quite a few pages of "Commercial" radio stations. Though there is quite a few Non Commercial and College Stations that would definately be open to indie music. The initial list gives you Station, First and Last Name, Station Format, Person's Job/position, Location, Description, Type of Station and if it is a "Specialty Show". You have a search engine that allows you to search by Station Name, Type of Station, Format, Type of job/position, Locatioin and if it is a "Specialty Show". Once you have your search results you have to click on the listing you are interested in to get further information. The fields you get are:
STATION
WMBR 88.1 FM
FIRST NAME
xxxx
LAST NAME
xxxx
FORMAT
College / Variety
JOB / POSITION
New Music Directors
EMAIL
xxxxx
WEBSITE
xxxxx
LOCATION
Massachusetts, Cambridge
PHONE
xxxxx
MAILING ADDRESS
xxxxx
DESCRIPTION / STATION MISSION / SUBMISSION / SLOGAN
Responsible for acquiring new music and oversees the other music directors of specific genres.
TWITTER
xxxxx
TYPE OF STATION
Non Commercial Collge
CALL TIME / OFFICE HOURS
FMQB CHART
SPECIALTY SHOW
Again we XXX out the contact information they provide and the amount of information you will get varies from contact to contact.
Country Radio
The Country Music List has 14 pages of listings which seem to be all Commercial Stations. Most commercial stations work of a very specific list of music and rarely if ever accept and play music not on those lists. Unless a station has allocated a time slot for specialty show that accepts unsolicited submissions I would not recommend wasting time and money cold perusing commercial Stations as an indie artist. The initial listing gives you Station, Name, Job/Position, Location, Type of Station and Format. There is a single search field for keywords unlike the search functions of the spotify list and indie radio list. To get to the more extensive information you click on that listing and you are presented with:
| | |
| --- | --- |
| STATION | WWGR 101.9 FM |
| FIRST NAME | xxx |
| LAST NAME | xxx |
| JOB / POSITION | Program Director |
| EMAIL | xxxx |
| WEBSITE | xxxx |
| LOCATION | Ft. Myers, FL |
| PHONE | xxxx |
| MAILING ADDRESS | xxxx |
| TWITTER | xxxxx |
| TYPE OF STATION | Commercial |
| FORMAT | Country |
| CALL TIME / OFFICE HOURS | Monday – Friday: 8:30AM – 4:30PM |
Again I have xxx out the information in the fields that are provided
Music Blogs
The Music Blog Listings has 66 pages of listings with initial fields that indicate Name of the Blog, First and Last name of contact, Contact's Role, Genre, Country/location and Description. There is a search function that allows you to search by Name of Blog, Contact's Role, Genre, Country/Location, Description First and Last Name of the Contact. Once again you have to click on the contact that you are looking at to get to the more extensive listing that contains:
| | |
| --- | --- |
| NAME OF BLOG | XXL Mag |
| WEBSITE | xxxx |
| EMAIL ADDRESS | xxxx |
| FIRST NAME | |
| LAST NAME | |
| ROLE | General |
| GENRE | Hip Hop / R&B |
| COUNTRY / LOCATION | NY, NY, USA |
| TWITTER / IG | xxxx |
| DESCRIPTION / AUTHORS WORDS | Serving Hip-Hop on a Higher Level Since 1997 |
| SUBMISSION GUIDELINES | xxxx |
The XXX indicates where information was in the field
Conclusion
The bottom line, is the information here? Yes, the information is here and could be of use to someone who would know how and who to approach from these contacts. The problem I see with this particular list is simple, USABILITY! In order to extract the information you are always a click away from it. There is no way to export the information as a .csv file that can be used to create a mailing database or mailing list. In order to extract the information you must go through each listing one by one and try and extract the information. With Radio stations, mailing addresses are important as many still don't accept digital downloads, but the addresses in these listings are in a single field and would have to be manually entered into separate fields to be used with Stamps.com or any label printing software. Not to mention there are a few redundant fields such as having a curator name and then the same information in First Name, Last Name Fields. This for me is a huge miss of the mark for MICCO!
The Second is the fact they are providing NO information on how to best use this information. Without proper guidance and planning many of these contacts are going to resent being in this listing because of the amount of unsolicited material that could be potentially coming their way. That is of course the users have the fortitude to do the hard work to extract the needed information.
My Recommendation is simple, if you want to check it out it may be worth spending $9.99 and trying to get what you can out of the list and canceling. This is the saving grace of this list, the fact you have no commitment beyond the $9.99 per month. I have cancelled my subscription and unless they address the usability issues I don't see a reason to reinstate it.
Help Support Making a Scene
Your Support helps us pay for our server and allows us to continue to bring you the best coverage for the Indie Artists and the fans that Love them!
Make a one-time donation
Make a monthly donation
Make a yearly donation
Choose an amount
Or enter a custom amount
$
---
Your contribution is appreciated.
Your contribution is appreciated.
Your contribution is appreciated.
Donate
Donate monthly
Donate yearly
You can donate directly through Paypal!
Subscribe to Our Newsletter