Making a Scene brings you a Review of the Warm Audio WA-273 Preamp
What is the Neve 1073?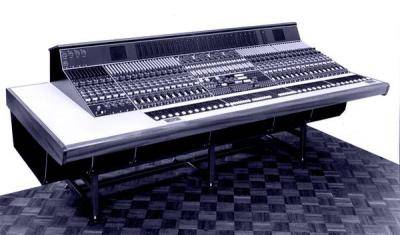 When you think about the sound of the early 1970's music you cannot escape the sound of Rupert Neve's 1073 preamp and EQ! Starting at London's Wessex Studio in 1970 Rupert Neve installed the first console with the new 1073 preamp and EQ, from that point on the sound of the 1073 circuit became the center of the legendary Neve 80-series consoles. These have been one of the most in demand recording consoles in the world and even to this day are considered a standard because of it's unique character and tone it gives to anything that is put through it.
Getting one of these original preamps (let alone any of the consoles) can run you thousands of dollars and are out of reach of most home or project studios. Many companies have created their versions of the circuit design as well as many plugs who claim to give you that famous Neve 1073 sound.
Warm Audio was virtually founded in the garage by Bryce Young in 2011 with the goal of building high quality analog gear for the aspiring musician and engineer at a price point that they could afford. Since those humble beginnings Warm Audio has grown and expanded their line to include high quality Microphones, Preamps, compressors, DI's, and EQ's. Their commitment to high quality components, Value and the sonic details of their gear have earned them a place in both the high end professional studios and the home studios throughout the world.
Construction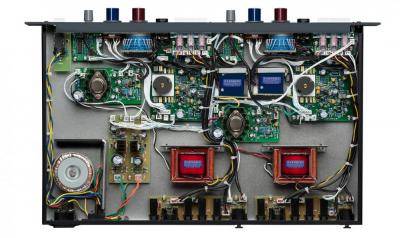 If you are going to create something as iconic as the Neve 1073 preamp you need to start with the realization that you are shooting for a pretty high bar. You need to make sure the components you use are top of the line and build quality is held to the highest standards. Then, to bring this type of project in on a price point that is obtainable to the small and project studio just makes that task exponentially harder. This has been one of the hallmarks of the Warm Audio line of gear.
The heart of the WA-273 is the transformers! Warm Audio worked with UK's Carnhill Transformers to recreate the specs of the early Neve transformers that are the most coveted by engineers. These transformers when pushed give the WA-273 that classic Neve 1073 sound that has been regarded as the "Holy Grail" of sound pre amplification.
Supporting the transformers they have chosen to use tantalum and polystyrene capacitors in the signal path and an output transistor that is smooth in the high gain settings. This is all assembled and wired by hand in a rugged 1 rack space unit. The WA-273 is capable of giving you 80db of Gain which is more than sufficient to handle the gain requirements of any microphone from Condenser, Dynamic and Ribbon.
Front Panel
The WA-273 is a dual channel preamp in a 1 rack unit. Each side has six push buttons that select 48V phantom power, Polarity, Line in, engaging the Inserts, front panel Instrument in's and the infamous "Tone" switch. I have found the Tone switch to be the most interesting when using this unit in the studio. It changes the step of the input transformer from 1-2 to 1-4 driving the transformer more and giving a different character to the tone of most microphones. I have found that most times I like the sound of this unit with the Tone Switch in the on position.
You have two multi position switches. The Red switch is a 22 position input gain level that runs from low gain for line level signals to high gain for hi z instrument inputs. The Blue Hi Pass switch gives you 18db slope which is switchable from 50hz, 60hz, 80hz 160hz and 300hz. The final control for the channel is the output pot which controls the output gain going to your DAW or console.
On the back panel you have for each channel XLR mic input, TRS line Input, Send and Receive Inserts, and TRS and XLR outputs and Ground Lift Switch.
In the Studio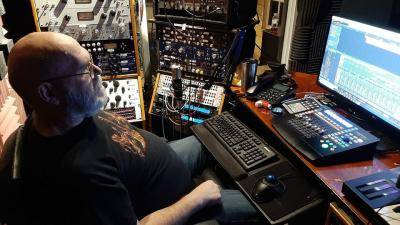 Now all this is pretty impressive, but let's face it the bottom line is how it performs in the studio and how will it improve your recordings. With the dual channel unit retailing for about $1,000 it better bring a new level of quality to your sound.
Now I have owned my WA-273 (yes, I own this unit) for over a year and half now, and I have I had the opportunity to use it on a wide variety of recording projects from Rock, Blues, to Klezmer music. The Warm Audio WA-273 has never failed to amaze me as to what was captured in my DAW. On vocals it just shines with a warmth and a depth of clarity that is nuanced but yet clearly noticeable. Through a Ribbon mic like the Cascade Fathead on a guitar cab and not only get that creamy ribbon sound but it's coupled with the warmth and crispness of those driven Carnhill Transformers.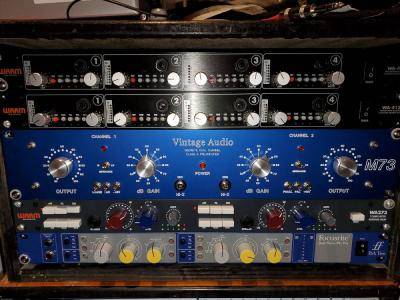 I can say that I have used this unit on just about every type of sound source and a wide variety of microphones including condensers, dynamics and of course ribbons. Each time I place this in my signal path it has given me more than enough gain and a predictable tonal warmth that is noticeable yet hard to put your finger on.
One of the applications I have found for the WA-273 is during mixdown I output up to 16 channels/Busses into a passive summing box and taking that output and putting it into the WA 273 to give me the sound of outputting through a Neve Console. This really imparts some great color and character to mixes!
One of the biggest investment you can make in sound improvement in your studio besides your microphone collection is your preamps. If you have the budget for only one high quality preamp for your studio, this would be the one that I would recommend. Warm Audio has four different units in their 1073 line to fit your budget. The Single Channel WA73 ($599), The Single Channel with the Neve EQ section WA73-EQ ($799), The Dual Channel WA-273 ($999) and the Dual Channel preamp with the Neve EQ Section WA-273 EQ ($1499).
Conclusion
When I look to invest in new gear one of the most important factors I look at is the reputation and viability of the company that manufactures that gear. It does not matter if you are purchasing software or hardware, you are investing in that company and it is important to know that they are responsive to their user base and they are maintaining a quality product. When you look at Warm Audio as a company, they are serious about their customer service and Technical support. This is a very important aspect of a company when you have them on the phone when something is not working right. They truly care about your problem and go above and beyond to help you.
The next is their viability in the industry. If you walk into almost any professional commercial studio you will find their gear nestled between their more expensive cousins. The fact that the industry as a whole has embraced their gear is a true testament to their attention to the sonic character and quality of their gear. I have a fairly large collection of preamps in my studio (24 Channels of them) from UAD, Revive (Vintage Audio), Charter Oak, Warm Audio, etc. and I find that I am constantly drawn to the Warm Audio Gear in my sessions. No matter what source I through at it, I get the best version of that source flowing into my DAW.
With all this in mind, if you are building or looking to upgrade your studio and you are on a budget. You should take a good long look at Warm Audio's WA-273!



Help Support Making a Scene
Your Support helps us pay for our server and allows us to continue to bring you the best coverage for the Indie Artists and the fans that Love them!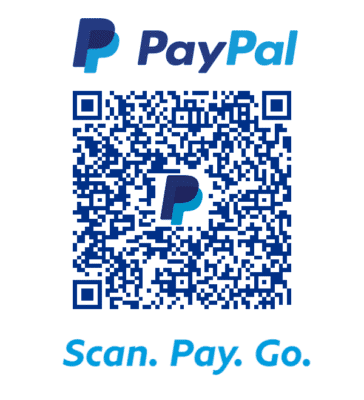 FOLLOW US ON INSTAGRAM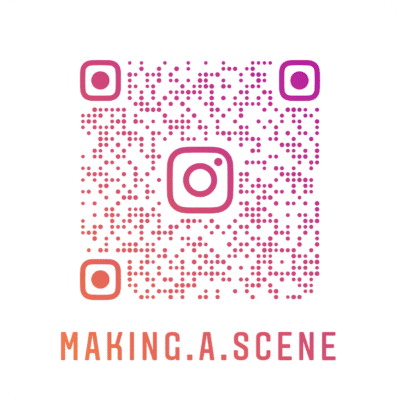 Subscribe to Our Newsletter