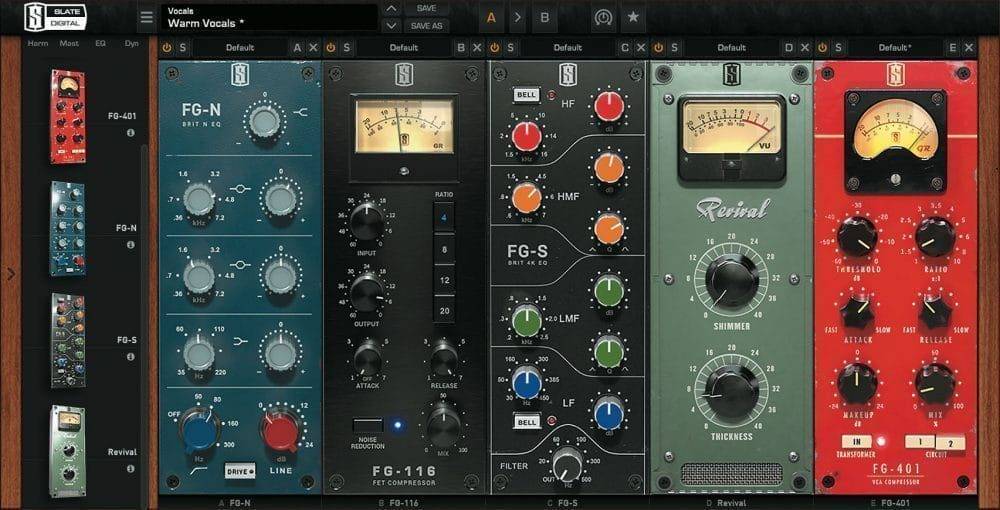 Whether you are a home recording musician, or you own a commercial recording studio one of the biggest ongoing investments you make are for good quality plugins. Keeping up with what is new in analog modeling plugin technology can be daunting to say the least. If you are at all like me, you have a large list of plugins that you thought you just had to have and now just sit in your list and are rarely if ever used. So, it stands to reason that over the years I have become more selective in my plugin purchases.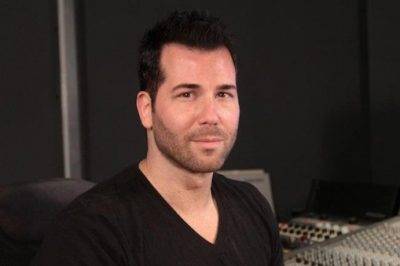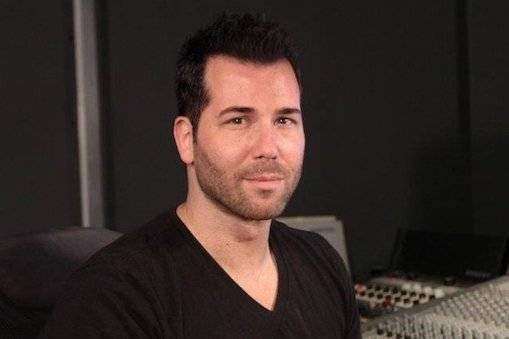 Steven Slate started his career sneaking into Grammy parties in LA with a pocket full of burned CDR's of Drum Samples he created, which he would hand out to top audio engineers with the hopes of getting to work with one. As things go that did not work out they way he intended, these engineers wanted more of these drum samples and Steven Slate Drums was born. The hallmark of the company was not only a collection of high quality drum samples but the development of "Trigger", a software system that delivered these samples in a user friendly way. This changed the way drum samples were used in the professional and home recording market.
In 2008 Steven Slate met DSP designer Fabrice Gabriel at an AES convention and the pair teamed up to create Slate Digital. Their first product was the award winning FG-X Mastering plugin suite, which was specifically designed to combat the Loudness vs Dynamic range war. This innovative plugin was employed a new method of creating perceived loudness without sacrificing the Dynamic Range of the music. From this beginning the pair went on to pioneer the creation of analog modeled plugins from Virtual tape machines, console emulations, compressors, eq's etc.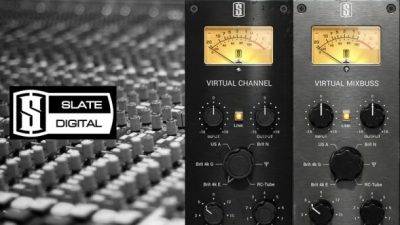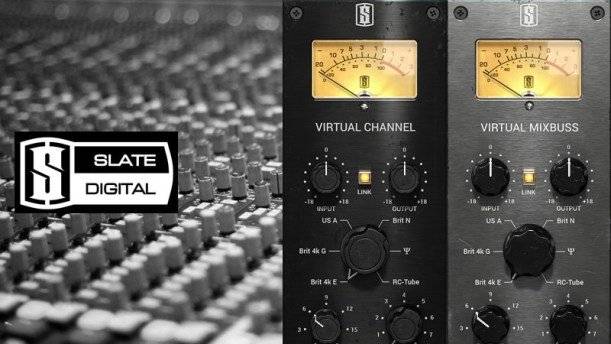 A few years ago I purchased the Virtual Console Collection to use on my channels and for adding an analog summing feel. The fact is this plugin collection gave my mixes so much warmth and character, I ended up having the plugin on every track as part of my normal template when starting a new session. I was always curious about Slate Digital's other plugins, but like I said earlier I have become more conservative in my plugin purchases. So, when Slate started offering the "Everything Bundle" I figured what the hell, for $15 bucks a month or the cost of a couple of Starbucks Coffee's I can try out all the plugs in the collection to see if I would even use them. The upside was if they were not something I could or would use, I can just cancel and only be out a couple bucks.
Now the first project I tried these plugins on was one of my "Problem Child" projects that I get every couple months. I am hired to record a local music school's "School of Rock" showcase at a local venue. As you can imagine, the quality of tone, consistency and performances, well let's just say, vary greatly from band to band and even from song to song! After the initial recording is done, I take the recorded tracks into my studio and mix them using my DAW and plugins so they can be married to a video of their performance, which is given to the kids and posted on the web. I will be honest, this project usually takes all my engineering skills to eke out a decent sound from these tracks. I am faced with almost every nightmare scenario such as weak bass drum hits, low (insecure) vocals, buzzing guitar amps, etc. you name it! More often than not, I would end up spending more time than I would prefer to get these mixes done.
I decided to use the Slate Digital Bundle exclusively on this session to see what they can do. I used mainly the stock presets for just about every track I used them on. As I added the plugins to the channels, I began to notice the mix coming together. By the time I had gotten to the last of the tracks I sat back and listened and was absolutely floored by the quality of what I was hearing. What the Slate Digital plugins did with just the standard presets was nothing short of amazing. With a few tweaks here and there, some gain staging, I had a more than satisfactory mix!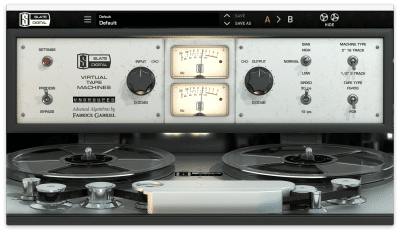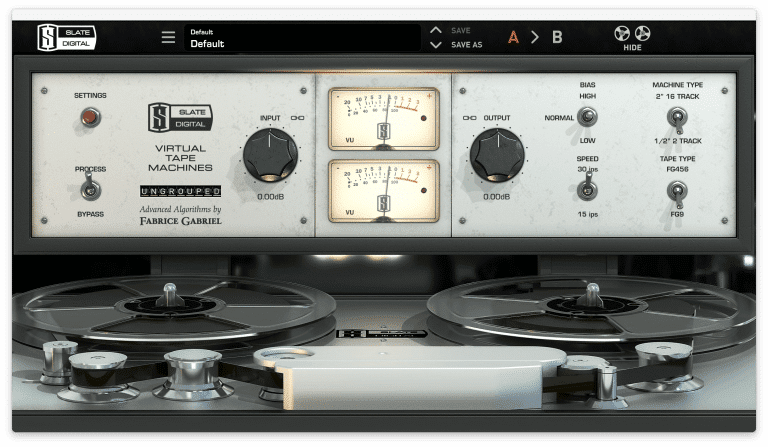 In the months after this initial experience, I have come to rely more and more on the Slate Digital Plugins. I can honestly say that there is not a single project that comes into the studio that does not in some way utilize this suite of tools. One of the best features of having this "Everything Bundle" is the fact that Slate Digital continues to develop new plugins which are made available to users for no extra charge. It's like getting new plugins for free every couple months. Not bad for the cost of a couple Starbucks!
So if you think about it, for less than the cost of a single plugin (over the course of a year) or a 1 Pizza month, you can have access to a suite of plugins that will change the way you mix and master. NOTE: Slate Digital's "Everything Bundle" or any single plugin requires an ilok2! Now remember Slate Digital is always adding new plugins to the suite but as of the writing of this review..
Here is what you get:
The Audified U73b compressor module recreates the sound of an old, lush, warm, German vari-mu tube broadcast limiter from the 1960's. And now, it's available in the Slate Digital Virtual Mix Rack for all Everything Bundle members. The quality and distinction of its sound coupled with the scarcity of the original device, makes the U73b compressor plugin a top choice among producers and engineers.
The FG-Stress is a digital replication of one of the industry's most highly coveted analog compressors, the Empirical Labs Distressor. Every aspect of the Distressor has been modeled, which is no simple task due to the Distressor's unique topology where every ratio is essentially a different compressor! Like the hardware in which it models, the FG-Stress can mimic the tone of some of the industry's most famous compressors like punchy VCAs, fat tube compressors, and even vintage opto units.
The Slate Digital VIRTUAL TUBE COLLECTION is a set of three plugins for Virtual Mix Rack that recreate the sound of classic vintage tube circuits. Each module can act as a preamp, a saturator, and even a virtual tube summing console. Using VTC, you can add color, warmth, depth, and vibe to your mixes and masters. VMS users can also use VTC preamps with the microphone models for rich and vibey tone on their tracks.
The delay is one of the most fundamental effects used in audio production, as it can add depth, space, excitement, and vibe to your mixes. Over the past fifty years there have been many different kinds of delays, from oil cans and tape machines to digital units, and each one has its own unique character and sound. So when it came time to create a delay plugin, we knew which delay unit we needed to model: ALL OF THEM!
Repeater features 23 authentic emulations of classic delay machines ranging from classic oil cans and tape machines to vintage digital designs – it's packed with sounds and new features that will add depth to your mixes, and it comes with a user interface that's immediately easy to understand and tweak.
VERBSUITE CLASSICS
Reverb is perhaps the most fundamental effect in audio production. Over the past several decades several classic digital reverb units have become staples for professional mixing engineers, and VerbSuite Classics brings you ALL OF THEM.
VerbSuite Classics is a partnership with LiquidSonics, and uses proprietary FUSION IR processing to capture the evolving and modulating characteristics of the modeled hardware reverb tone. In blind comparisons, users could not differentiate between the real hardware reverb patch and the VerbSuite capture.
VMR 2.0 allows audio engineers to easily create the channel strips of their dreams using a library full of analog modeled plugins. Choose from dozens of modules including vintage modeled EQs, compressors, enhancers, filters, preamps, mixing consoles, and more. But even beyond the sound you can get with VMR 2.0, you also get the added bonus of speed and efficiency from having your entire processing chain in one convenient window. VMR 2.0 ships with the Mix Bundle One, which contains four Slate Digital processing modules: FG-401 Compressor, FG-S EQ, FG-116 FET Compressor and FG-N EQ.
It is impossible to overstate the importance of the final mastering stage when mixing, as it can make or break a recording. The FG-X Mastering Processor is Slate Digital's award-winning mastering plugin that combines an ultra-transparent compressor, the industry's most coveted loudness enhancer, and a comprehensive metering panel. FG-X can make your mixes louder without altering the dynamics, removing punch, or skewing your mix balances.
VIRTUAL CONSOLE COLLECTION
There is a reason why many top hits continue to be mixed on analog consoles – much like tape machines, the top large-format analog consoles have a sound and a vibe that has been impossible to achieve in the world of computer recording… until now. The Virtual Console Collection allows your DAW to take on the personality of a real analog mixing desk, improving the imaging and depth and making instruments sit better in the frequency spectrum. Mixing becomes easier and more musical, and you can even push the DAW faders up to find each mixer's "sweet spot".
Virtual Buss Compressors is a suite of three unique-sounding dynamic processors that are modeled from some of the most classic mix buss compressors in the audio industry. Careful attention was paid to recreating the unique nonlinearities of the circuit paths that give each compressor its distinct tone – including their transformers, tubes, VCA's, amplifiers, phase distortions, harmonic distortions and timing. VBC is perfect for adding a professional final touch to your mixes.
FG-116 BLUE SERIES FET COMPRESSORS
The FG-116 Blue series authentically recreates the tone of two vintage "rev A" FET limiting amplifiers, and then offers two uniquely modernized versions of the classic FET circuit. With vintage and modern tones and clever features like hi pass detection and a parallel mix knob, the Blue series can be used all across your mixes.
VIRTUAL PREAMP COLLECTION
The Slate Digital VIRTUAL PREAMP COLLECTION brings the authentic tone of two of the audio industry's most classic microphone preamplifiers to your DAW. Each preamp uses state-of-the-art analog modeling technology to recreate every aspect of the preamp circuit, from mild coloration to full-on saturation and distortion. The VPC was originally designed to be used on tracks recorded with the Virtual Microphone System's VMS-ONE Ultra Linear Microphone Preamp, but it can be used after any clean sounding preamp to add extra vibe. VPC can also add real analog preamp tone to any track or mix, and even create rich-sounding distortion effects when pushed hard.
FG-Bomber is a unique analog-modeled Dynamic Impact Enhancer, and it can give your tracks and mixes more impact, authority, and excitement. It has the ability to make the elements of your mix 'extrude' from the speakers, adding a front-to-back depth that always translates, even to small speaker systems.
FG-A
The FG-A Vintage American Equalizer recreates the exact tone of one of the industry's most coveted discrete EQs. With its classic proportional q curves and fat saturation, it's sure to become one of your go-to EQs for any track that needs sweetening.
REVIVAL
The result of years of research into what makes things sound 'better', Revival is a new type of Sonic Enhancer. Borrowing aspects of tubes, tape, transformers and world-class analog filters, it can be used on individual tracks – for adding air to pop vocals or fatness to drums, for instance – but it is also amazing during the mastering stage to bring out details in full mixes.
The Eiosis AirEQ is one of the most highly-regarded plugin equalizers in the audio industry, and the Air & Earth modules bring the heart of the musicality of that EQ into the Virtual Mix Rack.
In addition to the actual Air and Earth filters themselves, both modules feature resonant filters (HiCut for the Air and LoCut for the Earth), with slopes from 6dB to 36dB/oct.
THE MONSTER EXTREME DYNAMIC PROCESSOR
The Monster emulates the classic "all-buttons-in" extreme compression sound of the famous vintage FET limiter hardware. The "all-buttons-in" effect can be pretty extreme, so we added some cool new features that make this processor more versatile, more creative, and more useful.
The Custom EQ is like an EQ All-Star team. During development we studied over a dozen classic analog equalizers to identify the best attributes of each one, and then took all of those attributes and put them into a single equalizer plugin. As a result, every band of the Custom EQ was inspired by a different original device, and has its own unique boost and attenuation design. Each band even has its own analog-modeled output section, with rich musical harmonics to give it a lively analog vibe. Even though it's a hybrid design by nature, the Custom Series EQ is one of the most natural-sounding equalizers you'll hear.
The Eiosis e2deesser is the new standard in professional sibilant processing, featuring a simple and elegant interface coupled with a powerful frequency analysis engine. Unlike competing products, the e2deesser can be largely controlled by only two knobs, allowing precise and natural-sounding deessing in just seconds.
Digital recording is now the standard for professional music production, but many engineers and musicians still long for the days of analog recording.
And they do for good reason – Analog Tape Machines have a SOUND.
Big, fat, warm, deep, rich and exciting are just some of the terms used to describe what recording onto a piece of magnetic tape sounds like. To those that know, tape is simply more musical. So we modeled two of the most famous tape machines in audio and provide them both along with options like bias, tape speed, tape type, and more in Virtual Tape Machines.
Much of the history of recording electric guitar and bass involves loud tube amplifiers and studio-based effects. Traditionally, getting killer tones in the studio required thousands of dollars worth of boutique guitar gear, the space to store it all, and an environment where you could turn the amps up loud to get them to sound the way they should.
Michael Scuffham created S-Gear to solve this problem. It's an entire suite of plugins designed specifically for the recording guitarist (and bassist), offering multiple hyper-realistic tube amplifiers, speaker cabinets, and studio-quality effects in one package. S-Gear's boutique-designed amps and effects – coupled with accurate convolution-based speaker cabinet emulation by RedWirez – gives you a truly professional guitar sound without the expense and hassle.
Lustrous Plates recreates the beautiful tone of seven classic plates reverbs using LiquidSonics' new Temporal Acoustic Spectral Mapping (TASM) technology.
Powered by Fusion-IR | Synthesis, Lustrous Plates is a rich and luxurious contemporary plate design with seven distinctive models. TASM uses a proprietary multi-band dynamic capture and analysis method which allows an unprecedented frequency specific profiling of the plate's natural decay, which is then mapped into an advanced reverb synthesis algorithm, so that it not only achieves the beautiful decay of real acoustic plates, but also gains the benefit of having classic algorithmic reverb parameters which allow fine tuning in ways that you've never been able to do with any other plate emulation.
Lustrous Plates comes with a selection of professionally-designed presets for a wide range of sources including drums, guitars, vocals and strings so you can quickly find the ideal plate for your track.
The gate is one of the most important weapons in an audio engineer's arsenal. Used tactically, it can eliminate or reduce unwanted bleed or background noise from recorded source material. Used creatively, its applications are virtually limitless. Previously, Slate users have had to call upon gates from directly within their DAW or third-party plugins of choice. But those days are history…
Introducing two new gate modules: Gate: Classic and Gate: Drums. You can now access nearly infinite gating options without ever having to leave your Virtual Mix Rack workflow!
Gate: Classic is a traditional, straightforward gate that is highly efficient in removing background noise from guitars, vocals, and other acoustically-recorded source material.
Gate: Drums is a highly-sophisticated drum application. It combines a gate based on transient detection with smart dynamic filtering so you can achieve far cleaner drum tracks than with a conventional gate.
Overloud TH-U Slate Edition is hands down one of the biggest additions EVER to the Everything Bundle. With TH-U, Everything Bundle members get OVER 100 MODELED PIECES, including 32 new amps, 39 new cabinets (including 15 OwnHammer Slate Exclusive), and 31 new effects pedals and modules. TH-U Slate Edition features exclusive OwnHammer impulse responses and utilizes a proprietary rig player technology, which allows users to reproduce entire rigs captured by manufacturers.
[amazon_linkasins='B01JKIMDPW,B00K59F916,B008N9EQ7I,B003WO20DG,B00EDFSOBU,B004THDNNG,B003JZ6OWQ,B00ENP10P2′ template='ProductCarousel' store='maasc-20′ marketplace='US' link_id='cfcdc7fd-06bf-11e8-8bb1-3fc3d00eed70′]
Help Support Making a Scene
Your Support helps us pay for our server and allows us to continue to bring you the best coverage for the Indie Artists and the fans that Love them!
Make a one-time donation
Make a monthly donation
Make a yearly donation
Choose an amount
Or enter a custom amount
$
---
Your contribution is appreciated.
Your contribution is appreciated.
Your contribution is appreciated.
Donate
Donate monthly
Donate yearly
You can donate directly through Paypal!
Subscribe to Our Newsletter