Making a Scene Presents Understanding The New Music Consumer
Introduction
My frame of reference as a music consumer has always been that tactile experience of holding the physical product in my hands. I would read the liner notes, look at the pictures and would have a sense of ownership of the music. With each change of format I would repurchase my favorite music. I have gone from Vinyl to 8tracks to Cassette to CD to Downloads! But, with each format move I still had that feeling of vested ownership.
Since the early 1990's Digital Music has been rising fast as the preferred music delivery system and now with almost 20 years of history there several generations that grew up with the IPOD and Smartphones as the way they listen (or consume) music. They do not own Stereo systems anymore, they do not have CD Players and that do not share that same sense of ownership of the music that the generations before them had. These new consumers are part of the playlisting generation. Their Music experience is based on playlists that reflect their mood or are created to become a soundtrack to a specific activity or part of the day.
As the record companies found out early in the digital music history, you cannot fight the tide of progress. Digital Streaming is a new reality for both the independent artist and the music industry. You can complain about it, you can even refuse to participate in it. But, no matter what route you take the reality remains that this is the new discovery platform for people to find your music and discover you as an artist. Your best bet is to try and understand the new "Music Consumer" and adjust your business plan as an indie musician or Indie Label accordingly.
Follow the Money
The first thing we need to do is talk about the elephant in the room. It is no secret that the new "Streaming" revenue model is not anywhere close to what you use to get from Downloads or CD sales! Many indie artists don't remember the days when record companies use to control the recorded music industry. There was a time when they had a lock on all distribution and sales of music in the retail outlets. Many times the artists on these labels would end up owing the record company money after an album's run, even if it was a million seller.
These artists made their money on the road. Your albums and the radio airplay that you got, fueled the live music concert system and ticket sales. While the record company was making their money off the recorded music, artists were taking advantage of touring guarantees and merchandising their brand through t-shirts, hats and any other items they can brand with their bands logo and pictures.
When Digital music started to take hold many artists realized they no longer needed the record company for distribution and they took control of their own music sales. With the advent of companies like CD Baby, TuneCore, etc. it was the first time the Indie artist was able to make their music available to a worldwide market for a very small cost and have direct access to the monies collected. This was the heyday for the Indie artist.
But as CD sales and even Download sales started to dwindle, so did the revenue for the artist. Even with the Music Modernization Act that recently passed, the income from streaming royalties are nowhere near what the indie artist was receiving from CD and Digital download sales.
"No artist will be able to survive to be professionals except those who have a significant
live business" Hartwig Masuch, chief executive of BMG Rights
Management
Unfortunately, as an indie artist you cannot "Not" participate in the streaming market! When Taylor Swift pulled her music from Spotify millions of her fans were affected. When you, as an indie artist decided to not put your music in the digital streaming world, tens of people might be affected. That is just the reality of it all. The advantages of being in the discovery matrix of this new "Music Consumer" far outweigh the direct monetary compensation you get from these services.
The exercise you should be involved in is attracting these new music consumers on these streaming services and converting them from listeners to butts in the seat at your next show. If you are not out there touring and your are not actively working to convert these listeners to fans at your shows, you are wasting your time.
So stop bitching about it and start learning how to best utilize this new music consumer's habits to your advantage.
Who Are They?
The "International Federation of the Phonographic Industry (IFPI)" Puts out a Consumer Insight Report each year for the recording industry on the worldwide consumer trends in Music. In 2018 the report brings to light some interesting trends, some of which may surprise you, some may not.
Music is an integral part of our lives: On average, we each enjoy music for 17.8 hours per week, or 2.5 hours a day with the car being the most popular listening location.
Streaming is virtually ubiquitous: 86% of us listen to music through on-demand streaming. Young music consumers are most engaged streamers, with 57% of 16-24 year olds using a paid audio streaming service.
Consumers are engaging with their local music genres: Music consumers especially enjoy listening to local music genres, with 66% of consumers in Japan listening to J-Pop, 69% of consumers in France listening to Variété Française and, in Brazil, 55% listening to música popular brasileira.
High-growth music markets are seeing high levels of licensed engagement: 96% of consumers in China and 96% in India listen to licensed music.
User upload services continue to dominate consumption: Nearly half of all time spent listening to on-demand music is on YouTube.
Copyright infringement remains a significant issue: More than one-third (38%) of consumers obtain music through infringing methods – with stream ripping the dominant method (32% of consumers).
One of the most striking findings in the report is the fact that 52% of all music streaming consumers are using YouTube as their streaming service! With 28% using a paid streaming service and 20% on a free streaming service. Many younger streaming music consumers are using Youtube because they can get what they want for free.
How to Reach Them?
Social Media
This new Consumer is very brand and image conscious, they are connected through social media platforms like Instagram, Snapchat, Facebook and Twitter. As an Indie artist it seems that there is a new social media platform popping up every day, that you have to learn to master. But, if you are doing the job right, you (and your band) should have many hours in the van, motel room or green room to work your social media and keep yourself relevant to this new market. This new consumer wants to feel connected to the artists they listen to and it is essential to converting them from listeners to fans of your show.
Video
As we noted in the previous section 52% of music streaming is done on Youtube! This is an astounding statistic and should not be taken lightly. As we mention the new music consumer is very brand conscious and needs to identify with your brand as well as your music. I cannot stress the importance of creating music videos for your release.
Much like the advent of the home recording which helped drive down the cost of producing music, advancements in video recording and editing have now brought down the cost of creating music videos. There is no longer any excuse why you cannot create several music videos for your release and market them on Youtube and Social Media. Anyone that is not doing this is missing the boat on a very large potential market for your music.
To find out more you can read "How to Create a Music Video on A Budget", As well as How the John Pagano Band created a Music Video with Just an IPHONE and how they used an "IPHONE APP" to Edit one of their Videos!
John Pagano Band – Make You Shout – This Video was edited completely with a FREE IPHONE APP!
Spotify Playlists
Next to Youtube, Spotify is the biggest online streaming service. If you can break into one of their "Curated Playlists" by one of their "Tastemakers", You can go from obscurity to several hundred thousand streams a day. The problem is most indie artists (and labels) have no clue how this all works or how to get on these playlists. We have several articles on understand the process. It would be to your advantage to read them as well as do additional research on how this service works for the Indie artist. You should also make sure you sign up for an artist account so you can get their demographic information which can be essential in understanding your market. You can read "Spotify Explained", "How to Build a Buzz on Spotify" and "Get your Music on Spotify Playlists"
Radio
You ask any millennial about the state of radio today and they will tell you straight out they don't listen to it. Commercial radio does little to break any new artists that are not back by major money of the large record companies or they only play "Classic Rock" of the (You name the era). You still have some niche non commercial and college radio stations that pride themselves on bringing new artists to their playlists. But, outside of that radio is losing it's dominance as a discovery platform. If you are in one of these niche markets like Americana, Blues, Country, etc. Radio still may be a viable way to attract new fans, but bear in mind once they hear you they are going to be looking for you on Spotify and Youtube! Read DIY Radio Promotion
Blogs
Now this may be a bit gratuitous since "Making a Scene" is a music Blog. But the reality is, over the course of the last 10 years, music blogs have become more important to the indie artist. Even commercial music magazines run their own blogs where the biggest artists in the industry covert for their coverage of their music. CD reviews, artists interviews, Live Show Reviews all go a long way to attracting this new internet savy market. The stronger a blog is with their social media presence the larger their reach is.
If you are going to look for a blog to advertise your latest release, look for one that posts new content regularly, that uses social media to promote that content and provide their readers with a full spectrum of streaming options for their readers such as Spotify Players and Youtube Videos. This new market wants more than the written word, they are looking for an interactive experience.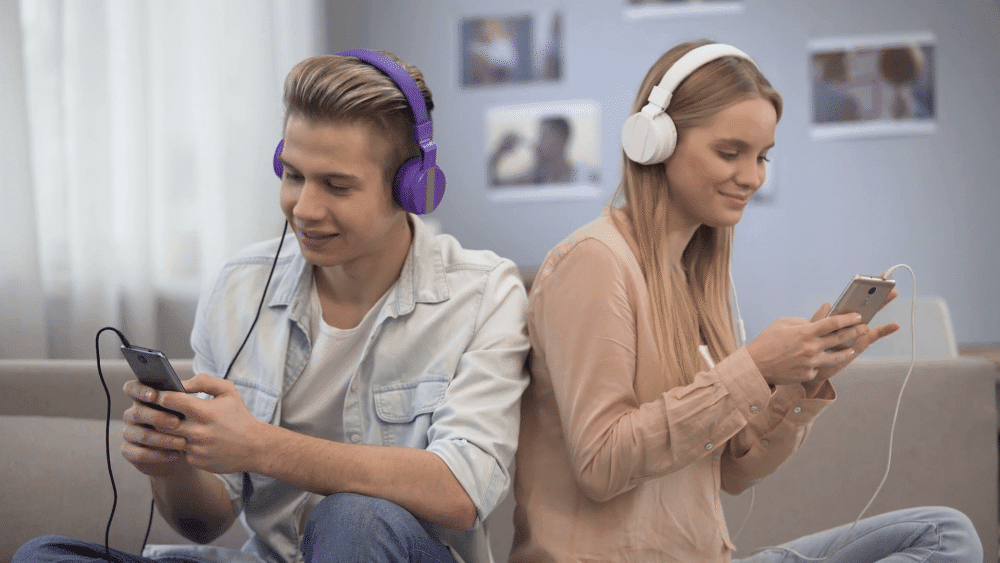 What do they Want?
As we discussed earlier, this new music consumer is part of the "Playlist Generation". They create playlists which bring a soundtrack to their lives as they go through their activities or emotional states. They are not experiencing music based on Genre or artist as much as how it fits their particular playlist for that particular mood or activity.
This really reminds me of the early days of FM radio back in the 60's. Where DJ's would create playlists based on their taste and would mix what we call genres today into a musical soundtrack. They may play Led Zepplin and follow it up with Simon and Garfunkel. They would play Johnny Cash and follow him up with Cream. I think the new music consumer is creating their own playlists to achieve the same kind of experience.
As an indie artist you need to look at this effectively as you prepare to create your latest release. If you drop the shackles of any genre or expectations of who you should be as an artist, and concentrate on exploring your artistic potential. Create a release that contains a diversity of music that represents you as an artist you may find that this approach will widen your potential of being added to just as diverse amount of playlists. Of course the more playlists you are added to, the better your chances are to be discovered by the "Tastemakers" on Spotify.
The Single
Ok, here is a pet peeve of mine. You can argue with me if you want, but my rationale is sound. If you are Beyonce or Taylor Swift there is a large fanbase that is looking for your newest song or release. They also have the advantage of large record company money to invest in marketing campaigns to create excitement for a single release. As an indie artist, let's be real. Nobody really cares about your single! There are not millions of fans waiting with baited breath for your new release based on the single you have out. I will be quite honest, if I go to a spotify profile and I see nothing but random singles, I know right away this artist is not worth my time. The new music consumer wants to have the option of choosing the song they want from your release. If they don't like what you have released as a single, you may lose them for good! There is too much out there for the music consumer to find and they will quickly forget who you are and when you are going to release more of your music.
Release dates
Here is another of my pet peeves. The Release date! Ok, you have a new release and you start sending it to music blogs and cd reviewers to help start a buzz before your release date and you DON'T HAVE IT LIVE ON SPOTIFY?!! You don't want to "Let it Out" before the release date! That is the dumbest idea I have ever heard of! This is the instant gratification generation! If they read about your release, and there is not a spotify player embedded in the article or they can't find it on spotify they are going to move on! Poof, you are out of their mind! If you are looking to concentrate your radio airplay for chart placement, that is fine to have a release date for Radio Airplay. But once your project is done and you are sending it out for reviews put it up LIVE so you don't miss out on your market!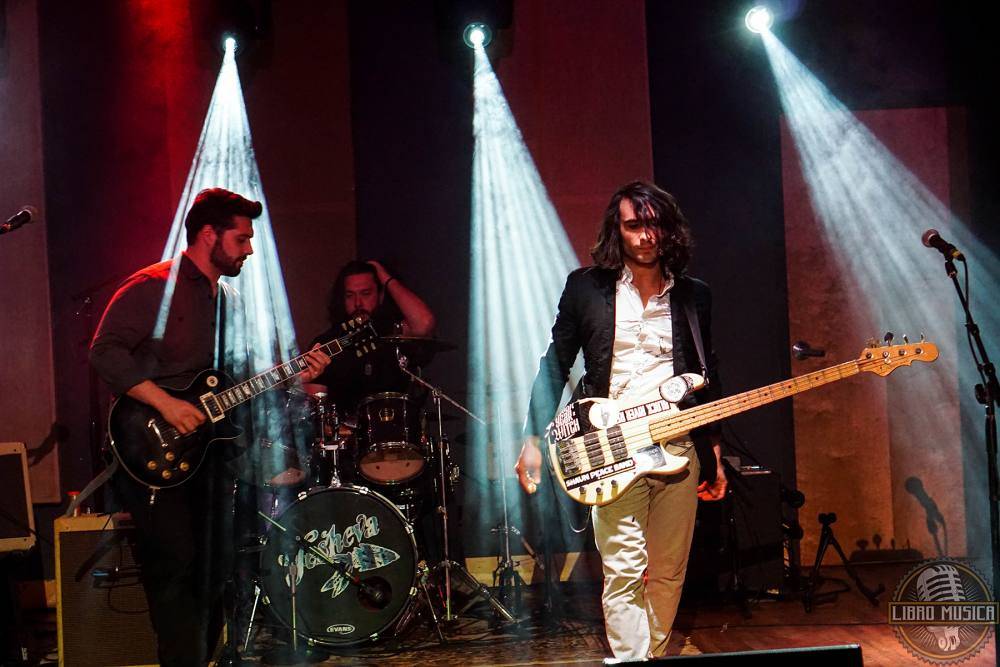 Conclusion
Well here you have it. No matter what your views are on music streaming and the new music consumer, the fact remains this new reality is here to stay. The question is what are you going to do about it. You can try and fight it, but understand you will eventually lose. Or you can embrace this new reality and look for ways to use it in your music business plan to create a sustainable career.
You need to accept the "Job" of Musician is on the road touring! This is an indisputable truth. Once this is accepted the task is to learn as much about this new music consumer you can and learn how to convert them from listener consumer to a live show consumer. Social Media, Videos, Live Shows, Diverse New Music, Branding all come together to help achieve those goals. If this is the life you choose, then you need to embrace the realities that come with it.