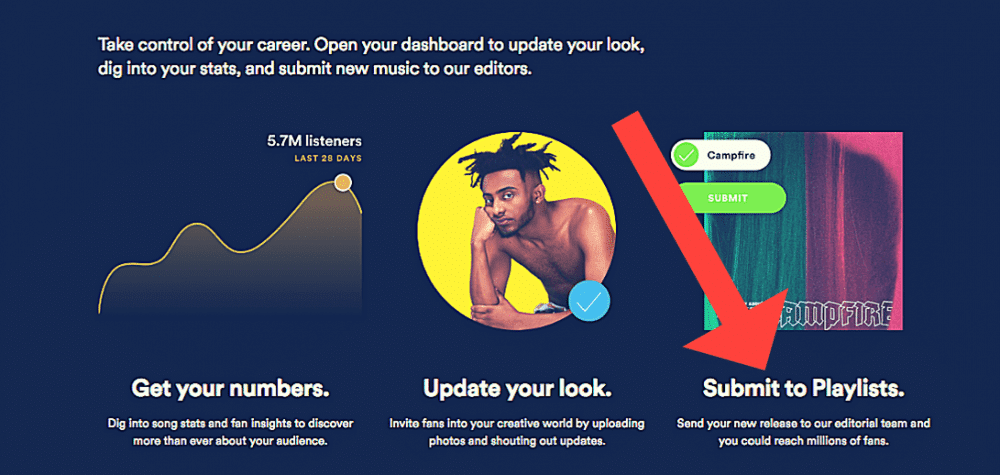 Let's face it, the age of buying music in a physical form is on it's way out, Radio is losing its influence in breaking new artists and new cars don't even come with CD players! We are in new territory in the music industry. Record companies and their PR arms are now pitching their artists directly to the "Tastemakers" on platforms like Spotify much like they use to do with radio. The new music consumer is all about what they put into their playlist not how many CD's are on their shelf.
The official Spotify playlists that are curated by "Tastemakers" have become one of the most powerful links between the artist and the music consumer. These curators stake their reputations on the quality of music they add to their playlists. With over 35 million songs (and growing) on Spotify you can imagine it is challenging to get your music included on one or more of these lists.
Most musicians look at the process of getting on these coveted playlists as a big mystery. As you can imagine, this has unfortunately led to the rise of scams and illegal practices. These range from companies claiming to sell you lists of playlist curators to payola, in which some in the industry pay for songs to be put in rotation in either high profile playlists or those promoted to be high profile. Artists who are Desperate for exposure have resorted to sometimes paying thousands just for the chance to get on a high-profile playlist, but, more often than not, turning up empty-handed.
Some of the more savvy artists go the more traditional route of hiring a well-connected PR agent or try find and meet some of these curators personally. Depending on where you live, this can be difficult if not almost impossible to do. As you can imagine, these curators go to great lengths to keep themselves anonymous and impossible to contact them directly (can you imagine what their inboxes would look like if they didn't?).
Spotify has recognized this problem and is trying to take away the mystery for the independent artist and hopefully making it easier for them to submit their music for consideration by these curators. They have created a new Submission Tool that gives you the opportunity to directly submit your music to the Spotify curators. If your music passes their ears, you may end up on one of those influential playlists!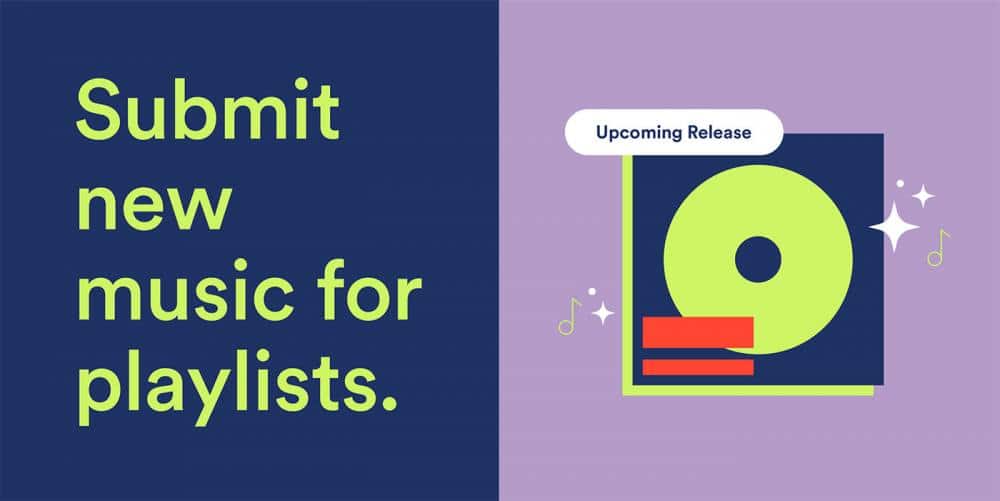 There are a few things you must do in order to have your submission even considered.
Create an "Artist" Account on Spotify – This gives you control over your artist profile and it's free.
Make Sure your music is fully tagged with your Genre, Sub-Genre, Artist Name, Writers, Publishers, Record company, and even the music's MOOD! This information is important to the curators to help them determine which playlists the artists music would best fit. The more information you put in your MP3 tags the better your chance of being considered.
If you have a new release coming out, SUBMIT EARLY! It is a good practice to have your music available on the digital platforms before the "Official Release" date. New, Fresh tracks are always prized when building a playlist.
Remember you can only submit ONE TRACK, so make sure you pick the one your fans love the best, or is getting the most play.
As you can see, the process is still pretty easy and you can find the submission tool right on your artist dashboard. (Remember you have to have a Spotify for Artists account).
Keep in mind, this is only one tool to get the attention of these curators. You still need to create traction on your tracks beyond streaming. Create a marketing business plan that includes premieres, press, reviews, tours, fan playlists, etc to increase the odds of curators finding your track on their own. You just might score a life-changing playlist slot.