Publisher Note: Even though this article specifically addresses the blues genre it is applicable to any genre. RMR, Airplay Direct, Radio Submit all cover multiple genres and all of the concepts in the article are relevant to whatever music you are playing.
Rick Lusher has been a radio promoter for quite some time and has worked with such artists as Sean Chambers, Albert Castiglia, JPBlues, John Ginty, Blues Leaf Records, Anni Piper, Nicole Hart, amoung others.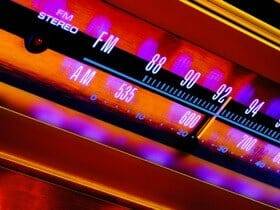 "DIY Blues Radio Promotions"
by Rich Lusher
So you are a local blues band or artist looking to make it to the "next level." You want to make "blues" your full time job. Just like any business, you need a detailed plan. If your plan to get ahead relies solely on doing a full scale radio promotion, you may be in for a shock.
Radio is no longer the way it was when Stevie Ray and Robert Cray broke big. Years ago blues was part of the mix on all the big commercial stations on a daily basis. Even as recent as five years ago, blues radio airplay played a bigger part in getting ahead.
However, there is a fine line between being negative and reality.
Making it, for this discussion, does not include limousines and flying to gigs. Making it, for this discussion means, you are able to make a living simply by playing blues full-time and you are doing at a national level (one of the reasons you are doing a radio promotion).
It's not doing one tour a year that consists of five shows. Be careful what you wish for, the road is tougher than it has ever been and not every venue smells like roses. You will need to play a bunch of festivals and have them anchor your tour.
You may say others made it to the big time recently by making a splash on blues radio. I would then ask: 1) When and who? 2) Were they already touring prior to the radio promotion? 3) Did they have a record label behind them? 4) Did they already have contacts from being on the road as a sideman?
Think I'm wrong, check the facts, not hype or press clippings. Ask for specifics, and then find out what that other artist is doing today. Check the gig schedule. There may be an exception or two, as even a broken clock is correct twice a day. I can point to many artists who have made the Living Blues, RMR, and XM/Sirius Charts who are not touring on a steady basis. The question really is, are you making a living solely playing music in the blues genre?
So what is the proper plan to get to the next level? I don't have all the answers, but what I do know, is that an agent to book your shows may very well be the single most important item. Playing gigs outside your local area is absolutely necessary. Do not think that blues radio airplay alone will lead to many, if any gigs.
In the current market, the majority of blues programming is now limited to once a week with DJ's getting two or three hours of air time a week. Yes, there are a few exceptions like WRFG in Atlanta-GA, WEFT in Champaign-Il, WFDU in Teaneck-NJ, but the vast majority of blues programming on FM radio is considered specialty programming.
Internet only radio and podcasts provide another outlet for airplay. In regards to radio airplay, I suggest you compile a list of what you are trying to accomplish.
A) Sell tens of thousands of CD's (it's not going to happen). A local act told me they sold 90,000 copies (at full price) of their self-released CD. If that could be proved, labels like Blind Pig and Alligator Records more than likely would love to talk to you.
B) Lead to playing venues and festivals all around the country. Not likely without having an agent already in place to book these shows. Keep in mind that most venues and festivals book months in advance. This means you will probably not be able to take advantage of playing these outlets while your CD is being played on radio. (For a selective list of agents see below).
C) Looking to get on the Tonight Show or David Letterman. What blues acts have you seen on the shows? Only the biggest names in the genre.
D) For your own satisfaction, this is a fine reason.
E) To start the building process. That is a fine reason.
F) Shop your CD to a record label, perhaps but not likely. Many labels like to be involved in the recording process and the track selection.
G) Cross over: if you think the competition is tough in blues, it is 100 times harder trying to cross over.
Over about the last five years, the only "blues" artist that has really crossed over is Gary Clark Jr. He is a marvelous vocalist, great guitarist and a real bluesman. But even being open minded and allowing blues to reach the outer limits, it's a stretch to call Clark's "Blak and Blu" a blues CD. I'm all for breaking boundaries, but country is country, jazz is jazz, rock is rock. There is no need to call something other than what it really is. There is a difference between rock and blues/rock. You can call a pig a dog, but it's still a pig. As talented as Clark is he is on a major label "Warner Brothers" and not a blues label, his booking agent is William Morris and not a blues agent. His management firm is Scooter Weintraub Management (Eric Clapton, Sheryl Crow).
Cross Over:
In order to cross over, you will need to get in daily rotation on what is called The Triple A Format https://www.triplearadio.com. You will need to get on stations like WFUV, WXPN and KCRW. It is rare when even the most successful blues artists (excluding Buddy Guy, Eric Clapton and BB King) are heard on those stations. Clark is also an artist played on these stations.
Blues Radio Promotions:
A) Now the question is should you hire a radio promoter and a publicist to help spread the word or can you do it on your own? The answer has to do with how much money are you willing to spend. If the cost is $500, sign the contract now. If the cost is $5,000, only sign if you believe you can make the money back (most new artists will not). There are other quotes you will receive, some that will be higher than $5,000 and others that fall somewhere between $500 and $5,000. (For a selective list of folks that can do see below). The radio promoter will help secure airplay, and the publicist will help arrange interviews and reviews. So can you do this on your own? The answer is yes, if you are willing to work at it. Will you be as successful as hiring someone? No, but you can certainly make a good impression. No one, however, will be able to make a bad record, successful.
https://www.mary4music.com/radio.html will provide stations by state and country. For example, if you go to New Jersey and click on WFDU or go to another window and Google WFDU. Now we are at https://www.wfdu.fm/. We want to look at ways to contact them and to look at their programming. Each station's web site will look different, but the information is there. In this case, click shows and hosts. We will choose weekday schedule. You will see Sounds Of Blue, Nothin But The Blues, Wendee's Blues Rumble, Blues In the Groove, Blues and the Beat, Big Frank's Blues Kitchen. Email addresses are also provided for each DJ. On stations with multiple DJ's, some DJ's use CD from the station library, some use their own collection. For a station like this, the best way to address the envelope is "Attn: Blues Music Director" or "Attn: Music Director for Blues Programming." If you know the exact person you wish to contact, send it directly to that person. To find the stations mailing address we click "Contact US." In this case it provides us with the stations address and also the name of the blues director. Your label will look like this:
WFDU FM
Attn: Wendee Tartaglia
Fairleigh Dickinson University
1000 River Road, T-WFDU
Teaneck, NJ 07666


B) Buy a copy of Living Blues Magazine, and go to the Radio Charts Page. You will find a list of all stations reporting to the Living Blues Charts. Follow the same instructions in Item A, to reach the station.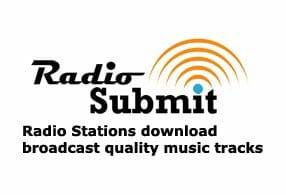 C) Spend $49.95 for one month and get a Gold Account for Root Music Report at https://www.rootsmusicreport.com. They will provide you the mailing address for stations that Report to RMR. Keep in mind, most DJ's/stations do not report to the Living Blues or RMR Charts.
D) Go to https://www.facebook.com/groups/328674393309/ and post that you have a CD available, and that DJ's can contact you for a copy. Go to https://www.facebook.com/groups/325592290791426/ click Files, and select Blues Jocks. This will provide you with email address of DJ's who are willing to take new releases.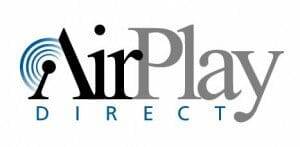 Join The Blues DJ Yahoo Group blues-dj-subscribe@yahoogroups.com. Then post a message that you have a CD available for airplay blues-dj@yahoogroups.com.
E) To supplement your mailing, use a digital delivery service such as Airplay Direct or Radio Submit https://airplaydirect.com/https://www.radiosubmit.com/. I would use the least expensive service, and not purchase any add-ons. You only need to allow radio stations the ability to download your complete CD for a year.
Keep in mind, the majority of blues DJ's will not take downloads. Many just don't have the time, as they are part timers and have full time jobs.
F) Google a search for blues radio. Once you have the station name, use the process in Item A, to reach the station.
G) The Mailing: If you do the mailing yourself, there are a bunch of things to consider. 1) How many CD's will you be mailing? While the more exposure you get is better, unless you are independently wealthy you will not be able to send a CD to every blues DJ in the world. Including Internet only radio shows, there are well over 1,000 DJ's. Just DJ's reporting to Living Blues and RMR number from 125 to 150. Regular mail will cost you about $2.15 a CD for Jewel Case (as of March 2014) for US mailings. The costs to ship a CD to Europe have gotten out a hand. Some labels ship the CD's in a cardboard sleeve to reduce the costs. Remember to include a one sheet with the CD. For international mailings you will need to include a customs form (declare a very small amount $1.0 and say promo CD enclosed. Do not buy your padded mailer from Staples or Office Max, you will go broke. Look on EBay where you can get them for a discounted price. To make any kind of buzz, you need to mail a minimum of 200 CD's (the more you can afford the better).You should time the mailing so that CD's arrive at radio stations around the first of the month (this is for reporting purposes). Mailing CD's piece meal over the course of couple of months is not the way to go.
If someone else is doing the mailing for you, what is the additional charge? It may have been included in the promotions price (IE: mailing of 250 CD's included). Postage to Europe may be less by having multiple CD's by multiple artists mailed in the same package.


H) Register with Sound Exchangehttps://www.soundexchange.com.If you own the Masters or releasing it on your own label, you will need to register twice: once as an artist and once as the copyright holder of the CD.
This has nothing to do with ASCAP or BMI. It has nothing to do with song writing credits, these are performance royalties.
The majority of blues programmers take submissions; you will need to perform all items A through F.
CD Reviews:
To make the most of your CD release project, you need to have reviews that help build a buzz, but they need to occur while the CD is in the early stages of its release. Magazines like "Living Blues" and "Blues Music Magazine" need to get review copies weeks and months in advance of the actual CD release. Read the magazines and reviews, and you will figure it out. This will be much tougher than doing a radio promotion on your own, but it can be done. How many reviews do you need? Having 500 reviews probably won't be more helpful that having 20, even ten good reviews. How do you find reviewers? Google an artists' CD review (for example, Nick Moss review).
You might get a result that leads you to https://tommylund.eu/contact-2/. In this case use the contact form to contact the reviewer https://www.americanbluesscene.com/contact-us/, https://www.acousticmusic.com/fame/famehome.htm, https://bluesrockreview.com/contact.
You just have to work at it. At some point in your career, having a good publicist can have a big impact. Make sure you are in a position to take advantage of what a publicist can do. If someone offers a review for a fee — run don't walk.
Blues Charts:
1) Reverb Nation Blues Charts. This is not a chart. While Reverb Nation offers great tools for musicians, what they call charts are not based on airplay or sales. It is a popularity contest based on who can place the most widgets and who can get the most fan likes.
2) Billboard Blues Charts are based on sales https://www.billboard.com/charts/blues-albums. More than 50 percent of sales are from the Band Stand, so you will need to report these sales. There is a process in place to do this. Read more about this at https://artistsupport.topspinmedia.com/hc/en-us/articles/469403-Reporting-Sales-to-Soundscan, https://www.nielsen.com/content/dam/corporate/us/en/docs/solutions/measurement/radio/Soundscan-US-Sales-Procedure.pdf, https://bandcamp.com/help/soundscan, https://www.indiehitmaker.com/Indiehitmaker_FAQ.html.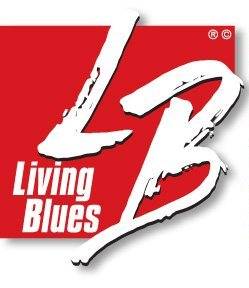 3) Living Blues Charts (based on airplay) https://www.livingblues.com/index.php/inside-living-blues/radio-charts.html. Purchase a copy of the magazine, and the station names that report are all listed.
4) RMR Blues Roots Charts (based on airplay) https://www.rootsmusicreport.com/charts/view/album/genre/blues/weekly. For detailed tracking visit https://www.rootsmusicreport.com/users/account.
5) XM/Sirius BB King's Bluesville picks to click "Rack of Blues." Bill Wax used to send this out. "Rack of Blues" is broadcasted on Saturday 10 to 11 a.m., Monday and Wednesday noon to 1 p.m., and Thursday 6 to 7 p.m.
6) The House of Blues Radio Charts (no longer being published).
7) Americana: by definition Americana includes blues, bit in reality Americana radio is Emmy Lou Harris, Buddy Miller, Jim Lauderdale and Rodney Crowell. The charts lean towards more to country style than any other genre. These are the country artists that are too country for current Top 10 Country Radio. Once in a while a blues artist will slip on there, but here are the Americana charts based on airplay: https://americanaradio.org/ama/displaychart_beforetracks.asp?mode=lwanddtkey=
8) Jam Band Charts are not really for blues based artists, but one or two blues acts very often show up. For more information visit:https://www.jambands.com/radio-charts/.
9) The RMR State Charts are based on how many spins per week you can get on the state charts with very few spins and anyone in the know understands this. It is very unlikely to get many (most likely none) bookings solely based on making the charts listed above or based on reviews.
For a list of radio stations reporting to the charts (ALL Genres) that you can send to CLICK HERE!!
Miscellaneous:
A good producer will make your music sound better and reach its full potential. Again, you need to be at the right point in your career to take advantage. If you are just starting out, and not already touring, have no booking agent, and have no label, don't expect stardom based on the producer. Also make sure you can make your money back. Based on experience, I've seen fees ranging from $5,000 to $20,000.
Covers/Originals:
Unfortunately, not everyone can be Lennon/McCartney. Mix and match, there are a lot of great songs out there that are waiting to be covered. You can also put your own spin on a standard. Here is an example of taking an old blues standard "Going Down Slow" and adding new life to it: https://youtu.be/4UmnrGs-_ps. There is no need for another note for note cover of "Piece of My Heart," "Voodoo Woman" or "Pride and Joy." Take a look at what the major artists are doing (https://www.allmusic.com/).See how the great Tommy Castro uses a selection of covers and originals https://www.allmusic.com/album/the-devil-you-know-mw0002600298. Janiva Magness https://www.allmusic.com/artist/janiva-magness-mn0000176237/discography made eight CD's, mostly of covers before she came into her own as a writer on the 2012 "Stronger for It." Magness makes an art of interpreting songs that others have recorded.
Want to see if a song has been covered recently? Visithttps://repertoire.bmi.com/startpage.asp, type in the song title, and select songwriters and artists to see how many times song has been done.
Also for ASCAP visit https://www.ascap.com/Home/ace-title-search/index.aspx.
Samplers:
As a new artist, you will be offered a slot on many samplers (you will be found). Most of them require you to pay a fee to place a track. Look at the facts, see what has happened with past artists and then decide what to do. What you don't need to do, is to be on five samplers at $200 each. One very famous magazine will offer you a slot for $2,000 and also provide you with an AD (they are non-blues and will tell you how you reach a wider audience. They are correct, but again it depends on what stage you are in your career.
Inclusion in the lists below, do not suggest a recommendation and exclusion of someone from these list should not be of any concern. These are selective lists and that's all they are:
For additional Lists for ALL Genres consider the "Indie Bible Bundle" For a complete review of this Bundle you can CLICK HERE! The Indie Bible has received the "Making a Scene Musician Worthy Seal of Approval"!
Radio Promoters:
Toni Pagano – radio@bluelightradio.net Blue Light Radio Promotions
907-279-8546 Todd Glazer toddg@gci.net https://toddglazer.com/
818-679-7636 Frank Roszak froszak2003@yahoo.com https://roszakradio.com
Steve Fischler fischler@fischlerwarner.com https://www.fischlerwarner.com
323 952 5050 The Planetary Group kyle@planetarygroup.com https://pg.planetaryontheweb.com
310-998-8305 Bryan Farrish https://www.radio-media.com/
310.319.1199 Michael McClune info@michaelmcclune.net https://michaelmcclune.net
Bob Laul seriousbob@nyc.rr.com https://www.seriousbobpromotion.com/
212.465.2444 Crossover Media max@crossovermedia.net https://www.crossovermedia.net
917-742-0254 Rick Lusher rickl11421@hotmail.com
Bob Putigano bobp@bluesandjazzsounds.com https://bluesandjazzsounds.com/services.htm
901-268-6065 Betsy Brown info@blindraccoon.com https://www.blindraccoon.com
Tuneful Guy RP tunefulguy@hotmail.com
Publicists:
770.804.9555 Mark Pucci mpmedia@bellsouth.net https://www.markpuccimedia.com
818-679-7636 Frank Roszak froszak2003@yahoo.com https://roszakradio.com
Doug Deutsch dougdeutschpr@gmail.com
310.319.1199 Michael McClune info@michaelmcclune.net https://michaelmcclune.net
212-366-9970 Carol Kaye carol@kayosproductions.com https://kayosproductions.com
Red Boot laura@redbootpr.com https://www.redbootpr.com/
917-214-1710 Jill Siegel jillsiegelnyc@gmail.com
Explosive PR https://www.explosivepr.com/feedback
615-483-8674 OMG Beth@omgpublicity.com https://www.omgpublicity.com/
901-268-6065 Betsy Brown info@blindraccoon.com https://www.blindraccoon.com
Sarah French sarah@sarahfrenchpublicity.comhttps://www.sarahfrenchpublicity.com
323-656-1600 Conqueroo cary@conqueroo.com https://www.conqueroo.com
Killbeat submissions@killbeatmusic.com https://www.killbeatmusic.com
416 351 1323 Richard Flohil rflohil@sympatico.ca https://www.richardflohil.com/
Booking Agents:
Entourage Talent Associates Wayne Forte 212- 633-2600 https://www.entouragetalent.com
Monterey International https://www.montereyinternational.net
The Agency Group Tom Gold tomgold@theagencygroup.com 212-581-3100 https://www.theagencygroup.com
Concerted Efforts Paul Kahn paul@concertedefforts.com 617-969-0810 https://concertedefforts.com
Skyline Music Bruce Houghton bruce@skylineonline.com 866.531.2172 https://www.skylineonline.com/online
Intrepid Artists Rick Booth rick@intrepidartists.com 704.358.4777 https://www.intrepidartists.com
BMA Tours Hugh Southard hugh@bmatours.com 704.525.1559 https://www.bmatours.com
Piedmont Talent Laurel Hecht laurel@piedmonttalent.com 704-399-2210 https://www.piedmonttalent.com
Tina Terry Agency Tina Terry tina@tinaterryagency.com 336-273-0446 https://www.tinaterryagency.com
Ted Kurkland Associates agents@tedkurland.com 617.254.0007 https://www.tedkurland.com
Road Dawg Touring Doug Tackett doug@road-dawg.com 303-670-9950 https://www.road-dawg.com
Bluzpik Media Group Leo Gale bluzpikbooking@gmail.com https://www.bluzpik.com
Blues Pros LLC Harty Wiedemann harty@bluespros.com 850.875.2587 https://www.bluespros.com/Nationaltalent/HOME.html
JoAnn Freda Agency JoAnn Freda joannfredaagency@gmail.com 203-298-9331 https://joannfredaagency.com
Blue Eyed Booking Crystal Crawford crystal@blueeyedbooking.com 615.852.5833 https://blueeyedbooking.com
Musicians Mutual Bookings@MusiciansMutual.com https://www.utrbooking.com
AXEcess Entertainment Sara Vale info@axecessent.com 916-955-0121 https://www.axecessent.com
PGA Buck Williams buck@pgamusic.com 615.354.9100 https://www.pgamusic.com
Maximus Rudy Montana assistant@maximustalent.com 512-343-6299 https://maximustalent.com
Dynamic Artists(DAM) info@dynamicartists.com 510-558-4000 https://dynamicartists.com
Blues South Debra Schottgen debra@bluesouthentertainment.com 831-601-4652 https://bluesouthentertainment.com
APA Christianne Weiss cweiss@apa-agency.com 310-888-4226 https://www.apa-agency.com
Music Matters Entertainment Terry Reeves contact@musicmattersentertainment.net https://www.musicmattersentertainment.net
A Music Company Inc Amy Whitesell amy@amusiccompanyinc.com 719-576-5945 https://www.AMusicCompanyInc.com
Hello! Booking Eric Roberts eric@hellobooking.com 651-647-4464 https://www.hellobooking.com
Rocky Road Touring Joady Joady@RockyRoadTouring.com 347 879 5930 https://www.rockyroadtouring.com
Remarkable Entertainment Group Sean McGowan remarkable.ent.group@gmail.com 541-510-1241 https://www.remarkableentertainmentgroup.com
Lustig Talent Enterprises Richard Lustig lustig@lustigtalent.com 407-816-8960 https://www.lustigtalent.com
Berkeley Agency Jim Cassell jim@berkeleyagency.com 510-843-4902 https://www.berkeleyagency.com
Vinny Marini ar@musiconthecouch.com 609.731.3034 www.musiconthecouch.com
CTB Talent LLC Cleve Baker 252-676-9675 cleve.ctbtalentllc@gmail.com www.confessingtheblues.info
Midnight Circus Touring – Richard L'Hommedieu 678-541-5541 booking@mid-nightcircus.com www.mid-nightcircus.com
Blues Labels:
818-907-1600 Delta Groove Records deltagroovemusic@earthlink.net https://deltagrooveproductions.com
Blind Pig Records
P.O. Box 2344
San Francisco, CA
94126
773-539-5001 Delmark Records bluespromo@delmark.com https://delmark.com
Alligator Records info@allig.com https://www.alligator.com
P.O. Box 60234
Chicago, IL
60660
410-897-0080 Severn Records info@severnrecords.com https://www.severnrecords.com/
PO Box 4666
Annapolis, MD
21403
Blues Leaf Records bluesleaf@aol.com https://bluesleaf.com
P.O. Box 234
Deal, NJ
07723
718-360-9925 Sojourn Records mark@sojournrecords.com https://www.sojournrecords.com
405 Kirkman Ave
Elmont, NY
11003
631-754-8725 M.C. Records mc@mc-records.com https://www.mc-records.com
P.O. Box 1788
Huntington Station, NY
11746
Telarc Records artists@telarc.com https://www.telarc.com/
23307 Commerce Park Road
Cleveland, OH
44122
Yellow Dog Records info@yellowdogrecords.com https://yellowdogrecords.com
1910 Madison Avenue #671
Memphis, TN
38104
Electro Fi Records info@electrofi.com https://electrofi.com/
Electro Glide Records info@electrogliderecords.com https://www.electrogliderecords.com
Provogue Records mascotlabelgroup.com/mlg/contact https://mascotlabelgroup.com/mlg/?wptheme=Provogue+Records
Vizz Tone Records www.vizztone.com/contact-us https://www.vizztone.com
Midnight Circus Records www.mid-nightcircus.com studio@mid-nightcircus.com
780 468-6423 Stony Plain Records info@stonyplainrecords.com https://www.stonyplainrecords.com
PO Box 861
Edmonton, AB T5J 2L8
514-773-5834 Iguane Records IGUANERECORDS@GMAIL.COM https://www.iguanerecords.com
Blues Blvd https://www.music-avenue.net/index_blues.php
Mechelse Steenweg 35 Box 2 B-1800
Vilvoorde, Belgium
49 (4748) 821656 Crosscut Records mail@crosscut.de https://www.crosscut.de
Postfach 106524
Bremen, Germany 28065
49 (0)36087/92200 Ruf Records ruf@rufrecords.de https://www.rufrecords.de
GmbH – Ludwig-Wagner-Str. 31
Lindewerra, Germany A – D-37318
07973 217140 Nugene Records info@nugenerecords.com https://www.nugenerecords.com/
PO Box 149 Saffron
Walden, UK CB10 1WQ
601-982-4522 Malaco Records malaco@malaco.com https://www.malaco.com/
P.O. Box 9287
Jackson, MS 39286-9287