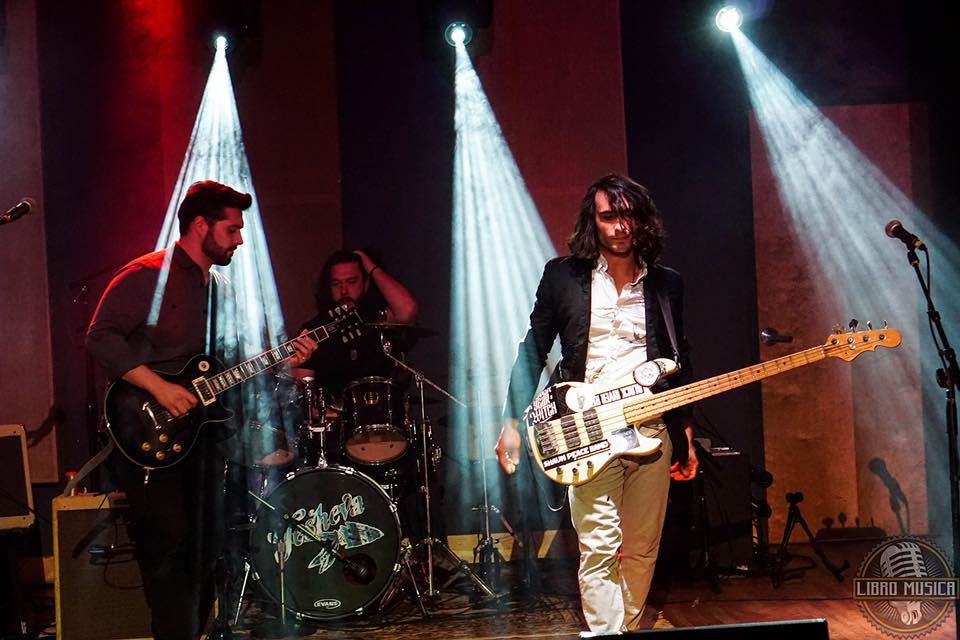 Making a Scene Premieres "Make You Shout" Video from the John Pagano Band
The John Pagano Band has been known to use innovative techniques to create their music videos. They have perfected the "Video on a Budget" mentality down to a science and are continuing to explore ways to create great video content for their music without breaking the bank.
The newest Video for the song "Make you Shout" from their CD "One More Round" was shot during a live show at Darwins Burgers and Blues in Sandy Springs Georgia. Enlisting his brother-in-law/actor/video producer Allen Parker to shoot and edit the video.
The Idea behind this particular video was to shoot this video as if it was a live performance as opposed to a story oriented video. Allen opted to use a Nikon D3200 consumer camera with a 50mm 1.8G prime lens and then transfer the footage to his IPhone and use LumaFusion app to edit the video. The reason he used the Nikon DSLR, was to take advantage of the camera/lens combo that will allow for a good depth of field look (where the foreground is in focus and the background is blurred out) using the camera's auto focus.
On the opening shot you can see this effect as it glides along the bar. In order to get that smooth movement, Allen used a Neewer Camera Slider to move the camera for those side to side shots. Other than those shots and a few tripod shots for the most part all the shots were done handheld with no stabilization!
The band got to the venue early, setup their equipment, PA, some PAR 64 Digital lights and proceeded to shoot most of the closeups to the pre-recorded track of "Make You Shout", which was pumped into the monitors. They did several passes and each pass Allen focused on the performance of each of the members of the band. This gives the appearance of a multi camera shoot, using only one camera.
Once the crowd came in, they continued as if it was a normal gig. About halfway into the set they informed the crowd that they were going to shoot a music video and asked everyone if they would like to be part of it. From that point they performed "Make you Shout" Live while Allen shot additional footage with the crowd! All in All the whole video was shot in one evening at a regular gig and then edited the next day using LumaFusion!
Their Last Video for "Trouble on Heels", also shot and edited by Allen Parker, he opted to shoot entirely on an IPhone and he edited with Adobe Premiere. This video has a more extensive storyline and effects, which required a more robust video editing system. But the fact still remains they were able to achieve a professional production video for next to nothing cost wise.
The Bottom Line is real simple. There is no reason you cannot create professional quality videos for your music using some of the simple tools you already own. Smartphones have become very powerful video tools and now even can handle the process of video editing. So if you own a smartphone or any DSLR Camera there is no excuse you cannot, with just a little bit of planning, create your own professional music videos!
For more information on how to create your own music videos see "Creating Music Videos on a Budget"
For More Information on Allen Parker and his work as an actor and producer check out his website at Back2one.org
[amazon_link asins='B009OAOG9S,B01HEZK95Y,B0183KFV66,B01MZ085E6,B074FCMZH4,B074FGCVKJ,B074FF13H9,B074FGMNFJ,B074FDJN9C,B074FDWH8X' template='ProductCarousel' store='maasc-20′ marketplace='US' link_id='716bef36-fefd-11e8-b3fc-bfc5e61bac27′]