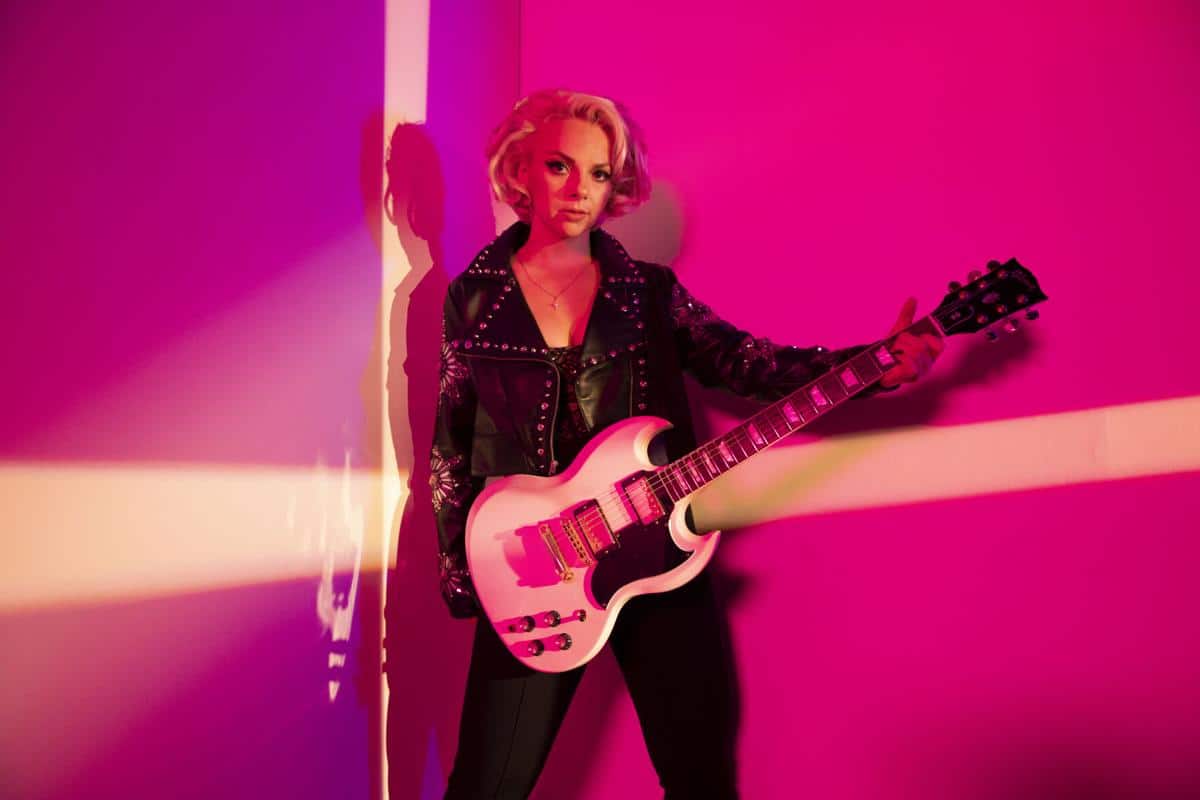 Making a Scene Presents Branding for the Indie Artist
What is a Brand?
If you ask 30 industry professionals what a brand is you are likely to get 30 different definitions. The basic definition of a brand is the impression, feeling, or view you want people to use to identify you.  You cannot buy a brand through advertising or marketing, because the brand is created by reputation, word of mouth or your interaction through personal contacts or social media. Marketing creates awareness, Branding creates perceived values. For Example, if you had two cars in front of you and they both looked exactly the same except one is a Toyota and the other is a BMW. You would choose the BMW because their brand or perceived value. The BMW has created a brand the portrays, luxury, engineering, and status. Even if both cars had the same features and build the BMW's brand will push you to purchase their car over the Toyota, and be willing to pay a premium for it.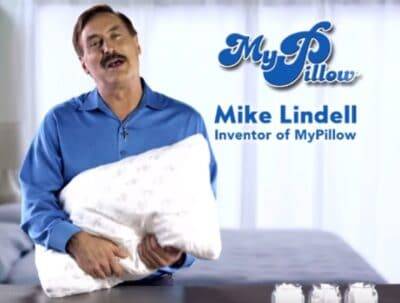 On the flip side, If a product comes into the market and they fund a large marketing campaign to promote it, they will get initial sales because the campaign will create awareness of the product. Once the consumer has it in their hands, and if the product does not live up to it's promise, the word of mouth, through reviews, comments, social media posts, etc will quickly brand that product as not worth it. Or the persona of the company takes a hit because of unpopular public perception. At this point the value of the product will diminish and no amount of marketing will save that product and it will quickly disappear from the market.
In today's music industry where the consumer no longer looks at recorded music as a product to purchase, your brand is now your product! Your Music, Videos, Photos, social media become part of your branding efforts and it should be protected and strategically planned. Your Fans will find value in your brand and will want to spend money to go to your shows, purchase your merchandise and become a fan and support you as an artist.
Branding, at its very heart, is a cultural product. Every brand is trying to persuade you to believe in ideas, values, and aesthetics. Branding is the "unsaid language" of both commerce and culture.
Creating Your Brand
Creating your Brand can be daunting for many Indie Artists because it's going to force you to become brutally honest with yourself. You need to walk that fine line between creating this idealized image that both you and your fans can relate to while you stay authentic and real. You have to do a deep dive into not only your music but also into you or your bands personality and then create the assets needed that support and portrays that image in such a way that is is both authentic and relatable.
Who are you and who are your fans?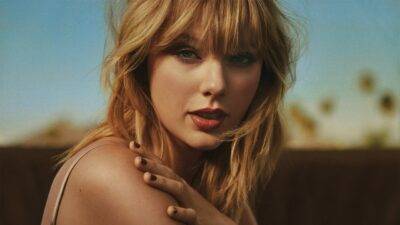 I know we would all love to be able to create great music put it out there and have our fans flock to it like bears to honey. But the reality is the world and the music industry does not work like that. You need to combine your likes, dislikes and the uniqueness of your music and your personality with the wants, desires and expectations of your target fanbase. All the while you have to maintain authenticity in who you are and your vision for you music.
To start the process, ask yourself some basic questions.
What other artists are out there that are creating music similar to you? How do you and other people describe them and what are your perception of their brands?
What are the cultural expectations and visuals that surround your type of music? Such as visuals, fashion choices, attitude?
What do your fans want when they listen to you music or go to your show? What are the emotional expectations your fans expect when they listen to your music or go to a show. Do they want something that is Fun, Nostalgic, Feel Love or heartbreak? How can you present your brand to amplify these emotions?
Most important, How do YOU want your fans to see you?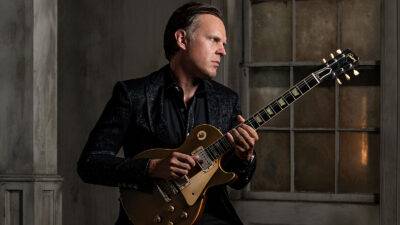 For example, if you are a Blues Based band your core emotion could be fun good time music with a sprinkling of heartbreak for good measure. The classic blues artists of the day were well dressed and believed they should look good on stage. Any visual that uses those concepts would amplify the blues perception and leave a bigger impact on your fans or potential fans.
On the other hand if you are more rock, fans expect a more irreverent attitude, both in the music, how you appear on stage as well as how you are outside the music. Playing up to these perceptions can help you create an effective brand!
Always remember no matter what direction you go you have to always be honest about it. People can smell a fake a mile away. If you are not authentic in how you present your brand, it will fall flat and could harm you for a long time to come. Once you are branded as a fake, it's hard to come back from that (remember Milli Vanilli).
Remember you if you want a career in music, all you really need is 1,000 passionate fans that see the "Value" in your brand and are willing to invest $100 a year to become part of it!
Sex Sells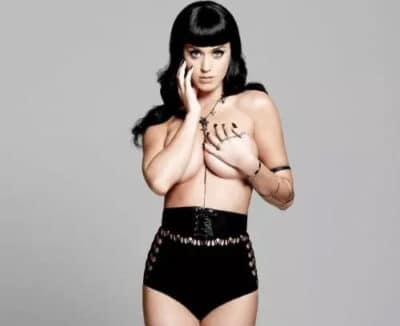 Everyone knows that Sex is probably the #1 tool in marketing and branding. What, unfortunately, everyone does not seem to realize is not everyone can pull it off. If you are looking to go this route with your branding, be absolutely honest with yourself as to whether you can pull it off.
There is a line between having the goods and the personality (being sexy is more than just looks) to pull it off and looking a bit pathetic. But, if you are honestly a sexual person and you believe this is the route for you, then by all means go for it. It is a tried and true way of branding yourself as an artist. Just look at Lady Gaga, Rhianna, Christine Aguilera, Pink, Gwen Stephanie etc. Each of them have their own sensuality that they portray as part of their brand.
Learn From Success!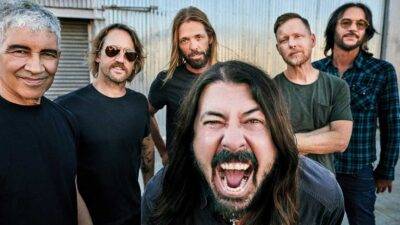 I don't care what anybody tells you, you don't have to reinvent the wheel. Every new Idea is built upon something familiar. Streaming was built off of Itunes, ITunes was built off the Ipod, The Ipod was Built off the Walkman, the Walkman was built off the Boom Box, the Boom Box was built off the car Stereo, etc etc etc. The Same can be said about your branding.
Make a list of your top 10 favorite artists and do a deep dive into their branding. Start by writing down your impressions of each of these artists. What is your impression when you think of them? What is your immediate impression when you hear they are coming out with a new CD or project? What is the picture you see in your minds eye when you hear their name?
Once you have this written down do a deep dive into their "Assets" that define their "Brand". Look at their website and read their bio, Look at their images, their Stage persona, Music Videos, media press, interviews, and Album artwork. Take notice how there is a consistency to the aesthetics, Feel and Vibe of what they are portraying as a brand. Go through their social media and look at how they interact with their fans. Notice how there is a separation yet consistency between the professional image and the personal image. They are not always exactly the same, but they both work to promote and provide value to their brand.
Since the Pandemic there has been a trend where artists are connecting with their fans on social media platforms like TikTok at a level that was unheard of 5 years ago. I have seen David Grohl embrace an 11 year old girl drummer and trade drum lick duos with her and finally inviting her on stage to perform with the Foo Fighters. I have seen Tim McGraw duet an indie artist covering one of his songs and telling her how much he loved her voice and arrangement. These are only two examples that make HUGE contributions to their brand, not just because they did what they did, but because they were genuine and authentic in how they did it. 
Building your Assets
Once you have defined your brand, you are going to have to create the assets needed to support and help define that brand for your fans and potential fans. I can't tell you how many times I have encountered artist who spend thousands of dollars on recording a project, hire a publicist to help promote it and then have no assets available to help define and promote their brand. Here are some things you should have ready to go before you even think about hiring a publicist or approaching media to promote your music.
Bio both a Long Version and a Short Version – your bio is your story, your brand presented in such a way that it garners interest from radio Stations, media, fans, etc. The Short Version should be your elevator pitch. Who you are and and how you got to where you are today. The Longer version (and no it should not be a damn book) should be a little more in depth and it has to be interesting. If you can't write, then find someone who can, I am sure there is a college somewhere near you home where you can find a journalist major who would love a chance to write something for a couple of bucks or even a couple pizza's.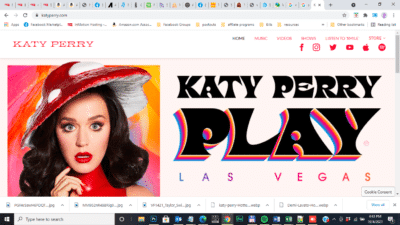 Website – Yes, this may sound old school, but a good website is essential as a hub for all your social media, assets and merchandising. Your website should be at the part of your monetization funnel and its your single resource for all your assets for both your fans and the media. There are many great sites that allow you to put together a good looking website or you can just break down and learn wordpress and build a great site with just a little investment in time. Your website should be the place where someone can find out everything about you, access your all your music, Buy your merchandise, check out your schedule, see your pictures, bio, access your social media, streaming, etc. This is one of the most important locations to support and build your brand. Your website should be your digital bubble, the place where someone can access everything that is part of your branding.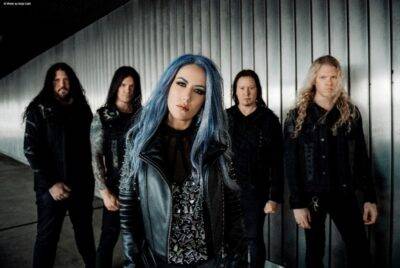 Pictures – I am not talking about some dimly lit photos of you at some grungy gig or you sweating over your guitar. You should have some good "Promo" shots done in a way that portray your brand. Have professional photos done by someone with a real camera who knows how to use it. If you have your Brand defined in your mind, you can easily convey this to your photographer so they can use their artistic eye to create the look you are going for. Make sure you have several of your best shots on your website as "HI-RES PRINT QUALITY" downloads for the press. Also I know that cell phone has given rise to the vertical picture, make sure you make both vertical and traditional horizontal images available in Hi Res. Also make sure you have several types of exposures. Dark Color, light color and even Black and whites. The more hi quality options you make available to the media the better your chances of having your branding featured in their outlet. 
Music Videos –  Creating good production music videos today is no longer expensive( See "Creating a Music Video on a Budget"). You can shoot some great videos with your cell phone and even edit on a tablet. Every release you put out should have several production videos for your best songs. If you want to have some live videos available make sure the sound is not just good, but GREAT! I can't tell you how many times I have pulled up videos that I want to use in an article only to find the audio sounds like shit. The Key to good video is Good Audio .. that is a simple rule. A major part of your brand as an artist is your music and if that sounds like crap what do you think that does to your brand? If it does not sound 100% on point, then don't put it on your website, don't put it on your youtube channel, and don't promote it! (see John Pagano Band Video Below which was shot with a DSLR Camera and Edited on an IPHONE) (Read Article about here)
This Video was created at no cost to the band using a DSLR Camera and edited on an Iphone App.

Social Media – I know social media can be daunting sometimes, just trying to keep up with what is new and learning how to effectively use some of the apps can eat up your time from creating music. But the reality is content creation on social media is the #1 resource we have to promote and build your brand (see "Content Creation the Future of Indie Music"). At the very least you should have accounts on Facebook, Twitter, Instagram, Youtube and TikTok. Others you should consider is Twitch and Clapper as they are what seem to be the next up and coming platforms. Many people who are frustrated with TikTok's constant banning of accounts have moved to Clapper which is structured almost exactly like TikTok. Dispite this, right now TikTok is being heralded by Record companies as the best place to break new artists. And it is being used by many artists to foster direct interaction with their fans. (See Indie Artists Guide to TikTok). Make sure all your social media accounts are accessible from your website!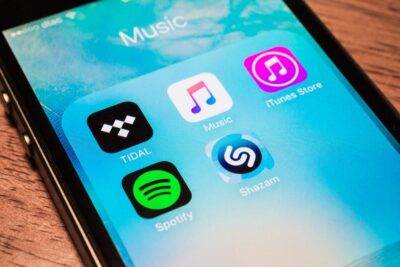 Streaming – No matter what you think about streaming and the amount of money you get from it, the fact remains that the consumer has embrace this technology as a way to consume music. If you want to get your music heard and build a fanbase, then you have to get on all the streaming platforms! Spotify, Deezer, Apple Music, Amazon Music, etc. Make sure you have links to all your streaming on your website so anyone who finds your brand interesting can explore your music and enter your digital bubble.
Merchandise – You should have a monetization area on your website that allows your fans to invest in your brand. Make sure your Logo, Image, branding on your t-shirts, hats, thongs, whatever is something that someone is going to want to wear. You need to keep your virtual merch table fresh with new items every once in a while. So its a good practice to create new merch everytime you release a new project.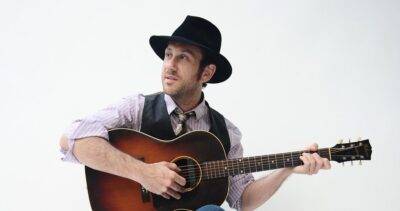 Schedule – Have your schedule available on your website and keep it up to date! Sites like Bands in Town and Reverbnation allow you to embed your schedule on your website and makes it easy to keep it up to date. As we move towards going back to live music you want to make sure your fans know when and where you will be performing.
Email List/Newsletter – Capturing emails for a newsletter or email list is a no brainer. If you use wordpress you can get a plugin called Newsletter that will help with capturing emails, keeping them sorted by city or area, creating a newsletter and sending it out when you have a new product, news for your fans or you have a show coming to their area. When your list gets bigger you can connect it to a service like Sendgrid who for a small fee will give you Thousands of Emails a month that you can send out without being flagged as spam by your internet provider. You may even want to setup a text marketing campaign where fans can sign up for text messages about your latest release or when you are coming to their town (See "Text Marketing for the Indie Artist") 
Conclusion
As an indie artist your brand is your most valuable commodity next to your music. As I stated earlier, because of streaming the consumer has shifted their perception of recorded music from a product to a service. The revenue stream from recorded music has declined and the indie artist must adapt to the changing landscape of the music industry. Right now, investing in your brand makes the most sense. It is your brand that will help build and keep your fanbase and hopefully put butts in the seats at shows and merch sales at your merch table whether at a show or on your website. Those artists who can learn to identify, build and protect their brands will the ones that will be able to build the kind of fanbase that will allow them to create a career.
Help Support Making a Scene
Your Support helps us pay for our server and allows us to continue to bring you the best coverage for the Indie Artists and the fans that Love them!
Make a one-time donation
Make a monthly donation
Make a yearly donation
Choose an amount
Or enter a custom amount
$
---
Your contribution is appreciated.
Your contribution is appreciated.
Your contribution is appreciated.
Donate
Donate monthly
Donate yearly
You can donate directly through Paypal!
Subscribe to Our Newsletter