---
---
---
---
Making a Scene Presents an Interview with Ben Flores of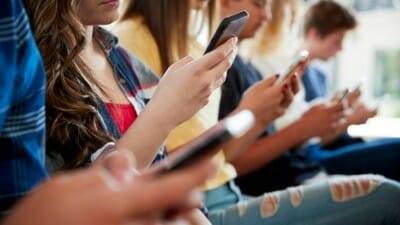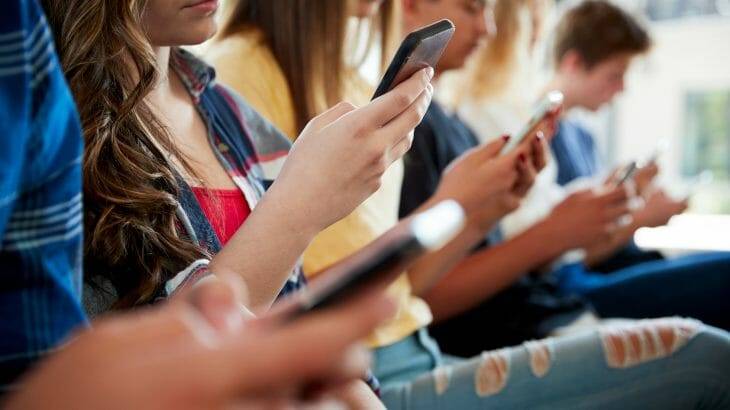 People are addicted to technology. According to a poll, 50% of smartphone users admit they are addicted to their phones, 80% say they check their phone hourly and 72% say they feel the urge to immediately respond to texts.
This is the dopamine effect. Text messages can be exciting and increase anticipation levels. Text message marketing figures back up these numbers. 90% of brand SMS messages are opened within fifteen minutes. Furthermore, text messages have an average response rate of 45% – more than any other digital marketing channel.
SMS is a personalized medium and your messages are sent directly to recipients. There are no other distractions on the screen competing for the attention of your customers and luring them away from your ad. Texting will also only allow you to key in 160 characters. Your message therefore have to be short – and if your offer triggers a dopamine release in the brain, you have a higher chance of convincing recipients to take action.
The key to SMS marketing is not only to create a brain-buzz – you also need to generate another emotional phenomena consumers respond to. The FOMO syndrome – Fear Of Missing Out.
Capturing your Fans Data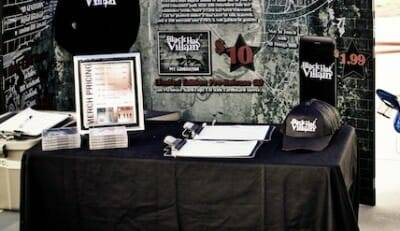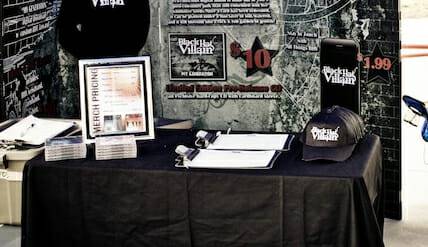 I know many bands that leave a clipboard and pen on their merch table to collect email addresses for their mailing list. This has been a practice for quite some time, but is this form of capturing your fans effective? This requires your fan to stop by the Merch table, get through the crowd, get the pen, write down the information. This is a real commitment, and sometimes more trouble than it's worth. You know that even on a well attended show you may end up with 5 or 10 signups. With Text messaging, your fan does not have to move from where they are. You can announce from the stage or have a projection of a simple phrase they would text to a number and they are in. They don't have to move from where they are, and let's face it they are most likely on their phone anyway. This is not to say you should abandon the email list, but maybe Text messaging is a great additional way to collect fan data.
Text as a Marketing Tool
Think about the texts you get on a daily basis. How many do you not read as opposed to those you do read. If you are anything like me, that unread text is like a mark on your phone that you have to get rid of. You just have to look at it, even if it is something you know you are not interested in, You still want to clear that dreaded "unread" notification. I get Texts from my Doctor telling me reminding me of an appointment, Amazon about great deals on the treasure truck, as well as friends and relatives that send me pics and messages all day long.
Simple Dos and Don'ts of Text Marketing
Don't send Texts to people who have not opted into your Text service. This is a violation of anti-spamming laws and you could be subject to penalties and worst a loss of reputation.
Don't send repeated text of the same subject. Text is more for the immediate response type message and any given message should only be sent once! Don't go text crazy!
Provide an opt out in all your text messages so your fans can have a way to leave the text service.
Use natural language, don't go overboard on text abbreviations. Keep it simple to read.
Offer Value and Keep it Fresh. If you send a text make sure it has the perception of having exceptional value.
Personalize the text. Many of these services allow you to use a "Placeholder" to insert the first name of each of your text contacts.
Make sure your website is Mobile ready and Mobile friendly.
Idea's for the Indie Artist on How to use Text Marketing
Setup Keywords for Each region you tour in so your fans can opt in to a specific grouping of your contacts. For example Text YourBandNY to 454545 to capture your New York Fans. Then when you have a show in that area you can send out a text the day before with a link to a map address to where you are performing. Or announce an upcoming Tour to all the regions you will be touring through with a link to your tour schedule.
Send a Text to your fanbase with a link to your online store when you release a new CD or add a new merch item to your online store.
Give your fans Exclusive download of a song before a release.
I am sure you can think of many more!
Some Text messaging companies you should check out, Many of them will give you a free trial with some free text credits to let you check it out:
JookSMS.com – This is the company that was the most responsive to my request for information. In fact it was their head of marketing that agreed to the interview you see above. They also seemed to be the most reasonable in their pricing structure.
Eztexting – Founded in 2004, EZ Texting has served over 160,000 customers and is the #1 SMS marketing software, setting the standard for business texting platforms.
Simpletextin – launched what is now SimpleTexting in New York in 2010. Originally, we offered a variety of marketing services, but when mobile boomed in 2011, we saw a big opportunity in the text message marketing space. So we shifted gears, and ever since we've been helping people succeed with SMS marketing.
Textmagic – founder Dan Houghton first set up TextMagic in 2001, text messaging was booming.
He was studying mathematics at the University of Cambridge and noticed that mobile phones were completely changing the way people interacted with each other.
Textedly – Textedly was founded because we saw the need for a personalized service when it came to communicating with mobile phone users. Very early on, we realized mobility was changing the way we approached mass notifications.
SlickText – It all started in an apartment in Jamestown, NY back in 2012. Our co-founder Matt Baglia was newly graduated from Fredonia State University and was researching non-traditional marketing channels for some fellow business owners. Frustrated with the ineffectiveness and reach of email and other social channels, text messaging stood out as an under-adopted yet powerful method of marketing.
Text makingascene to 14702214307