Spotify will Institute a 1,000 annual stream limit on royalty payments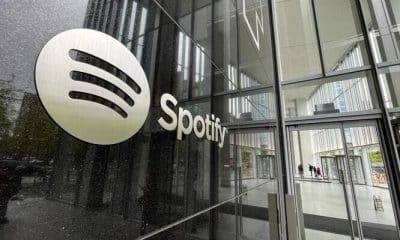 Spotify is looking to institute a new payment model that will require A new minimum annual threshold of 1,000 annual streams before any track starts generating royalties on the service. This will adversely affect the Indie music market and will funnel millions of dollars from indie artists to more popular artists and labels.
The news was first acknowledged by the President of the distribution platform Stem, Kristin Graziani.  Music Business Worldwide has also confirmed with sources close to conversations between Spotify and music rightsholders that 1,000 streams will indeed be the minimum yearly play-count volume that each track on the service has to hit in order to start generating royalties from Q1 2024.
Spotify's behind-the-scenes negotiations with record labels and distributors right now: The move is "designed to demonetize a population of tracks that today, on average, earn less than five cents per month". The threshold of Five cents in recorded music royalties on Spotify in the US today can be generated by around 200 plays. It is their claim that this move will de-monetize a portion of tracks that previously accounted for 0.5% of the service's 'Streamshare' royalty pool. Spotify has told industry players that it expects the new 1,000-play minimum annual threshold will reallocate tens of millions of dollars per year from that 0.5% to the other 99.5% of the royalty pool.
In 2024, instead of modifying their payment structure to fairly compensate the artists in the indie music market, Spotify expects to move over $40 million that would have previously been paid to tracks with fewer than 1,000 streams to those with more than 1,000 streams.
One source close to the conversations between Spotify and music rightsholders say this move will target those royalty payouts whose value is being turned into fractional payments. Often, these micro-payments don't even reach the indie artist as most aggregators require a minimum level of paid-out streaming royalties before they allow indie artists to withdraw the money. Their rational is these tracks whose royalties aren't hitting those minimum levels are leaving their Spotify royalty payouts sitting idle in aggregator accounts.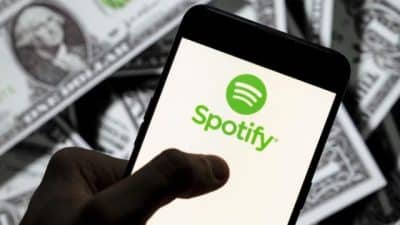 It is notable to mention that Swedish billionaire and tech entrepreneur Daniel Elk has a net worth of $5 billion. He co-founded Spotify, the music streaming service, and currently holds the position of CEO. Put that up against the richest songwriter/musician in the world Paul McCartney who is worth just shy of 1 Billion, which was built over a career that spans over 60 years, obviously Mr. Elk has emassed 5 times his worthy while never writing a single note or lyric. It does not seem to make sense that Spotify cannot increase the compensation for artists use of their music and content to create their vast income. Daniel Elk/Spotify is making more money daily than any 20 artists on their platform combined.
This is not a sustainable business model for the music industry.
If there is any lesson to be learned from the timeline of the digital revolution in music, it is that fact that every company that was deemed the defacto leader in controlling the industry was eventually replaced. Limewire was replaced by Napster, Napster was replaced by Apple and Itunes (remember the IPOD) and Apple was replaced by Spotify. Spotify with it's unfair payment structure can and will at one point be replaced by a new technology. One technology that is poised to take up that mantle is "Block-Chain" based streaming services that hold the promise of establishing a decentralized distribution system that cannot be controlled by a corporate structure and could return up to 80% of the incoming revune to artists and songwriters.
See
Audius – Blockchain Streaming – Spotify Killer? 
How Blockchain is Changing Content Distrubution
EMusic Moves to Blockchain Distrubution
The Future of the Music Industry
Creating a Strong Music industry Middle Class
Emanate.live working to create a Music Middle Class
Royal.io Turning Streaming Pennies to Dollars
Help Support Making a Scene
Your Support helps us pay for our server and allows us to continue to bring you the best coverage for the Indie Artists and the fans that Love them!
Make a one-time donation
Make a monthly donation
Make a yearly donation
Choose an amount
Or enter a custom amount
$
---
Your contribution is appreciated.
Your contribution is appreciated.
Your contribution is appreciated.
Donate
Donate monthly
Donate yearly
You can donate directly through Paypal!
Subscribe to Our Newsletter