Making a Scene Presents "Creating a Strong Music Industry Middle Class"
We have all had to accept the reality that the digital revolution has dramatically changed the way the music industry works. The consumer has embrace streaming as a way to consume music, and you can't blame them. They are paying less and consuming more music then in any time in history. This is a double edged sword, on one side the Indie Artist has access to a worldwide market of potential fans but, those fans no longer look at recorded music as a product to purchase it is a service. While the large record companies have negotiated with the streaming services to take a larger slice of the pie for themselves, the Indie Artist is given a take or leave it choice when it comes to streaming royalties. This has created this unsustainable gap between those at the top of the revenue chain and those at the bottom. Almost eliminating the music industry Middle Class!
Why is the Music Industry Middle Class important?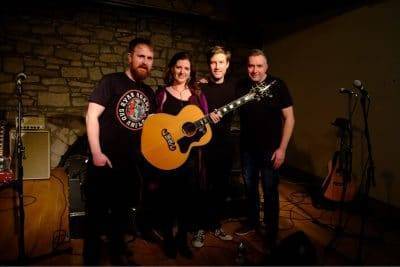 Let's be real, only a small percentage of artists will attain "stardom" but, almost every artist that has achieved that status was able to climb the music industry ladder through obscurity into the music industry middle class. It was this journey that allowed these artist the freedom to continue to create and move to that status in the industry. Throughout that journey it was the engineers, Touring and Studio musicians, producers, managers, booking agents, etc, that helped them fuel that journey.
The Music Industry Middle Class is important to the industry because this is where future content will be coming from as well as fueling a complete micro economy that touches almost every industry. If you really look at this micro Economy the Touring Indie Artists support Hotels/motels, Restaurants, T-shirt/Merch Creators, Studio Musicians, Sound Engineers, touring side musicians, songwriters, Gas Stations and Car Repair Shops, just to name a few. They Fuel tourist districts, venues and their employees, Festivals, Vendors, etc. Without those artists who can make a living creating music there is little incentive for anyone to look at music as a viable job and that micro economy that they support begins to collapse.
Currently the Music industry middle class is disappearing. Today you're either a successfully signed artist or viewed as a dreamer, making music in your spare time. This is not common in other creative industries. If you are a writer, painter, actor and even a comedian you can earn a living independent of a manager or label contract and without the without being a household name.
Can we Create a Strong Music Industry Middle Class?
The simple answer to this is YES! There are new technologies coming down the pike that promise to revitalize the Music Industry Middle Class such as blockchain streaming, NFT's, But there are steps we can take now to insure that promise that this new technology is not taken away or corrupted by big record labels like they did with the today's streaming services.
Get a Seat at the Table! The indie musicians represent over 90% of the music industry and the music creators. If you look at the streaming services today, the content that is contained on them is overwhelmingly provided by Indie Artists. Only a small percentage of artists are on the upper tier of the music industry and they only represent a small portion of the music being presented on these platforms. Imagine the power that we would have if we banded together and fought for our rights as content creators!

Recording Academy – A good start is to contact your local chapter of the Recording Academy (The Grammy People) and if you have released music in the last 5 years, make it a point to get two people to recommend you for membership and Join. The Recording Academy is working hard to make sure musicians are fairly treated, through legislation and political lobbying. This is also a great way to network within the industry!
We are the Music Initiative In addition I am looking into creating an independent non for profit PAC that would specifically work towards supporting legislation that protects music content creators and ensure they are fairly compensated. If anyone is interested in exploring this with me contact me at WAM@wearethemusicgroup.com. I am looking for industry and legal professionals that are willing to help build, fund and serve on the Board of Directors. I currently have an EIN and Domain.

Educate yourself on where the industry is going! Don't get caught by surprise when the industry takes a turn towards this future technology. When Streaming started most musicians really didn't understand it nor did they realize how quickly the consumer would adopt it as a way to consume their music. Cars dropped the CD Players and added bluetooth connectivity which made the CD almost obsolete overnight. As we move towards the future, make it a point to understand this technology and how it can be applied to your music business plan. This new technology promises artists will have more control over their music and the payment structure will be significantly higher for the indie artist. No matter if it is Blockchain, NFT's or Web 3 Applications, We at Making a Scene will do our best to bring you the best information we can on what is on the horizon.
Learn How to use your Social Media! I know, I'm a boomer and it goes against my life experience that we need to share everything. But the reality is as recorded music has lost it's status as a product, your brand as an artist and a person has been elevated to a product. Social Media is the new Broadcast network, with a big difference, there is no gatekeepers and it's free! If you don't know how to use it effectively, find someone who does. Every indie artist should be creating their own reality show type content with the goal of creating a brand that you can use to move fans into your marketing funnel.
Conclusions
The bottom line is we are at the threshold of a revolution in the music industry. Where the indie artist stands in this new world will depend on how proactive we are together to ensure that we are not left behind by the big record labels and corporations. Trust me they are going to fight like hell to ensure they get a lions share of whatever revenue streams are coming down the pike. If you follow the industry will will notice that the large labels are buying up legacy catalogs of music from artist like Bruce Springsteen, etc. This is to ensure they have a revenue stream on these legacy songs while they figure out a way to control the new music industry.
Like I mentioned, the Indie artists represent over 90% of the music creators in the industry! If we stood together and fought for our rights as this new technology is being developed we stand a good chance to create a situation where a strong Music Middle Class could become a reality. Where being a musician, songwriter, sound engineer, side man, etc will be a viable profession that will allow you to create and pay the bills.
Help Support Making a Scene
Your Support helps us pay for our server and allows us to continue to bring you the best coverage for the Indie Artists and the fans that Love them!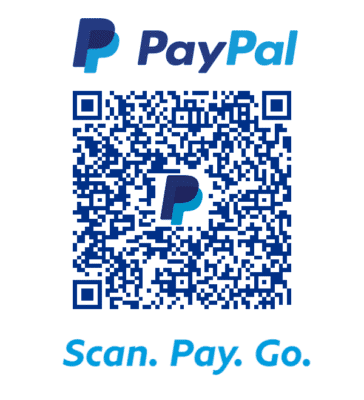 FOLLOW US ON INSTAGRAM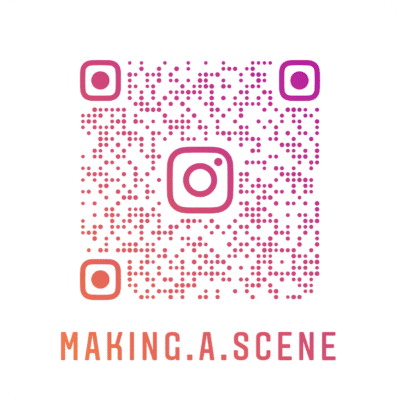 Subscribe to Our Newsletter