Making a Scene Looks at Emusic and their move to Blockchain Distribution!
The past few weeks we have been exploring how blockchain technology is going to change the music industry. Many new startups are exploring how this technology can be used to disrupt and revolutionize the creator (and the Music) industry. From Blockchain based streaming such as Audius or royalty sharing with your fans with companies such as Royalty.io, Songvest and Royalty Exchange. The bottom line is we are headed towards this new decentralized business model at breakneck speed. I suspect that within the next 5 years we will be deep into this new way of monetizing, distributing and interacting with our fanbases.
There is no doubt in my mind that it will be those who prepare themselves now to take advantage of this new technology will be the most successful in this new music industry! The Question is will you be ready?
Today we take a look at a well established music company and how they are moving towards a new business model using blockchain to distribute and give artists control over their art and how it is monetized.
eMusic and Nordic Music (owned by Kent Kiefer) formed a joint venture in February 1998 to become the first subscription based digital music retailer and sold the first MP3 players on the internet, a full 5 years before ITunes began selling $.99 downloads of songs. Their original business plan gave the subscriber unlimited amount of downloads for $10 a month. Initially a haven for indie artists in 2000 they reached a deal with Sony Music to include their back catalog of music on EMusic. This came with a increase in cost to their subscribers and a restriction to the amount of downloads you can get in any given month. One of the downsides of this model was their use it or lose it policy, for example if you had 24 downloads and you didn't use them, the next month you will still only have 24 downloads and the previous month would not carry over.
The New Emusic Model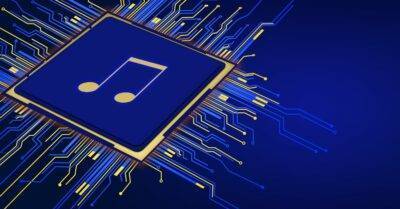 According to Emusic " We are committed to fair pay for artists and believe that decentralized distribution will remove inefficiencies that currently limit their potential to create music and earn a living."
We all know that Streaming is now the way music is consumed today, no matter whether you like it or not, the consumer now no longer considers music a product to purchase, but a service that is available to them whenever they want it. They have access to any music they want to listen to at the flick of a finger. The problem is the unequable distribution of the monies to the creators of the content they are providing. The Record companies have established their own deals with the streaming services assuring they get the lions share of the income while artist, and in particular indie artists, are told they should just take what is given and be thankful they are getting that. The bottom line only 12% (if that) of the collected income from the music industry gets distributed to the people that create the music. Blockchain distribution and streaming is a way to address that issue as we move forward.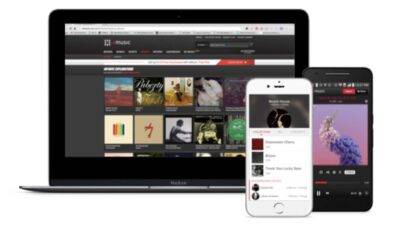 To update a smart contract – in the event of entering new sales data, amending rights holder information, or to release a new music asset for example – currency is required. Ether and its associated blockchain as well as it's sidechain blockchains such as Polygon and Solana are powering the majority of new projects that are based on this new technology. One of the Great  features of these Ethereum based blockchains, are their flexibility in terms of application. Ether allows developers to use the foundation of its blockchain and to not only build out entirely new applications they also allow the development of their own unique currency in the form "tokens." In other words, Ethereum allows developers to adapt its technology to suit their needs and create their own digital currencies. eMusic will introduce a proprietary Ethereum-based ERC-20 token (Emu} – a digital asset that can only be used in their new music ecosystem.
A critical first step in moving the current eMusic system architecture to one based on blockchain technology is to initiate a migration of customers from the current system, in which purchasing power is obtained via subscription resulting in non- transferable "credits" that expire on a monthly basis, to a token-based system, in which cryptographic tokens that do not expire can be purchased in large or small amounts, offering eMusic customers more choice and greater flexibility for purchasing music and engaging with other artists and fans. These tokens can be used to purchase unique items from the artist. Items such as special fan experience's, NFT's, music, art, etc.
The consumer can pay with USD or Tokens. EMusic Members that are also eMusic Token holders will be able to convert their tokens at any time to eMusic retail store credit, enabling them to buy even more discounted music. Plus, unlike store credit, eMusic tokens never expire, so Members can stock up on eMusic tokens and use them to boost their eMusic credit balance at any time. From a business perspective the eMusic Token represents, in part, the pre-purchase of music or merch. It allows eMusic to keep the membership pricing elements of the business intact and evolve our business model beyond recurring subscriptions, which limits the choice of certain consumers.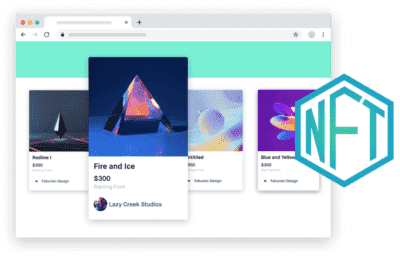 NFT (non Fungible Token) Marketplace
The next evolution of digital merchandise, the eMusic NFT platform is the world's most advanced exchange solely for musicians. An NFT (non-fungible token) is used to license and authenticate a piece of art, such as music clips, audio demos, artists posters, album covers etc. An eMusic NFT can represent a one-of-a-kind item, such as high-end memorabilia, or a limited series of verifiable, authenticated items or art. Serving artists, management companies, venues and record labels globally, the eMusic NFT platform is built on top of Ethereum Polygon sidechain which has a 99% reduced carbon footprint for minimal environmental impact.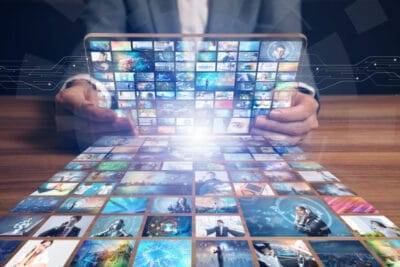 Blockchain economies function thanks to what are referred to as "Smart Contracts." These are simple computer programs (in that they have inputs and outputs) that exist as immutable records, shared to a public database. They may contain whatever data is needed for a particular transaction. When it comes to music, They identify 2 types of Smart Contracts that would be needed to fuel the new eMusic blockchain distribution ecosystem. Both contracts fulfill a key role in the supply chain between artists, labels, service providers and music consumers. Smart Contracts bring autonomy, reliability, security and are based on peer-to-peer transactions. The associated data is first established as a legal accord between 2 parties and is continually updated or executed in real time.
Smart Contract 1 – Content – The central Smart Contract for the distribution platform is the 'Content' Smart Contract. The distribution platform will rely on this Smart Contract to maintain record of a music asset, where and how that asset may be published to each service provider, who the rights holders are and the percentage of the generated revenue each rights holder is eligible to receive. The main use for the Content Smart contract is enabling an artist to publish an asset on the eMusic distribution platform for sale/streaming. The artist/label will sign the Content Smart Contract and the associated asset will receive an ID to be used in reference to the platform and other Smart Contracts. Each artist/label will able to withdraw their monies as they accumulate and those funds are deposited into their accounts immediately when it is consumed. Rights holders will access the Content Smart Contract to withdraw funds. The Content Smart Contract itself contains no funds, rather is white-listed to withdraw funds from other Smart Contracts.
Smart Contract 2 – Sales –  Sales Smart Contracts will capture and report on service provider data and funds for the assets that are sold or streamed through their service(s).  When a sale or stream is made on a retail outlet, the data is recorded off-chain to a database containing music asset ids. On a regular schedule (daily in the case of eMusic retail store) the service provider will update a Sales Smart Contract, sending the funds generated by the sale/stream of each music asset along with the IDs, as well as the fiat value per asset and number of sales/streams per asset for that period.
Once funds have been reported and sent to the Sales Smart Contract, the payouts are calculated per music asset id and saved in the Sales Smart Contract. When the above is complete, the funds are available for rights holders to withdraw. On withdrawal by a rights holder, the Content Smart Contract retrieves the payout from the sales smart contract and awards the allotted percentage of funds to the rights holder.
Conclusion
EMusic was an industry leader back when Downloads were the trend in how music was consumed. They have continually redifined their business model to keep up with the music consumer and the music industry. By adopting the blockchain technology they are looking to set themselves up for the next step in the evolution of the content creator industry and how music will be consumed and monetized in the future. They promise to give the content creators more transparency and access to more funds to allow them to make a living and continue to create.
Now I am not endorsing Emusic or any of these startups, but I am endorsing the technology that these companies are banking on as the future of the industry. It is yet to be seen who has the better application of the blockchain and the smart contracts going into the future. The bottom line is whoever it is, it will be based on this new technology or an evolution of this technology. The future is here, the disruption and evolution of the content creation industries and how the content creators monetize, market and interact with their fans is here. Just like when streaming was in it's infancy, Spotify was a small idea that became a major force that redefine the industry forever. We are about to see it happen again, you will need to be prepared and informed.
---
Help Support Making a Scene
Your Support helps us pay for our server and allows us to continue to bring you the best coverage for the Indie Artists and the fans that Love them!
Make a one-time donation
Make a monthly donation
Make a yearly donation
Choose an amount
Or enter a custom amount
$
---
Your contribution is appreciated.
Your contribution is appreciated.
Your contribution is appreciated.
Donate
Donate monthly
Donate yearly
Subscribe to Our Newsletter