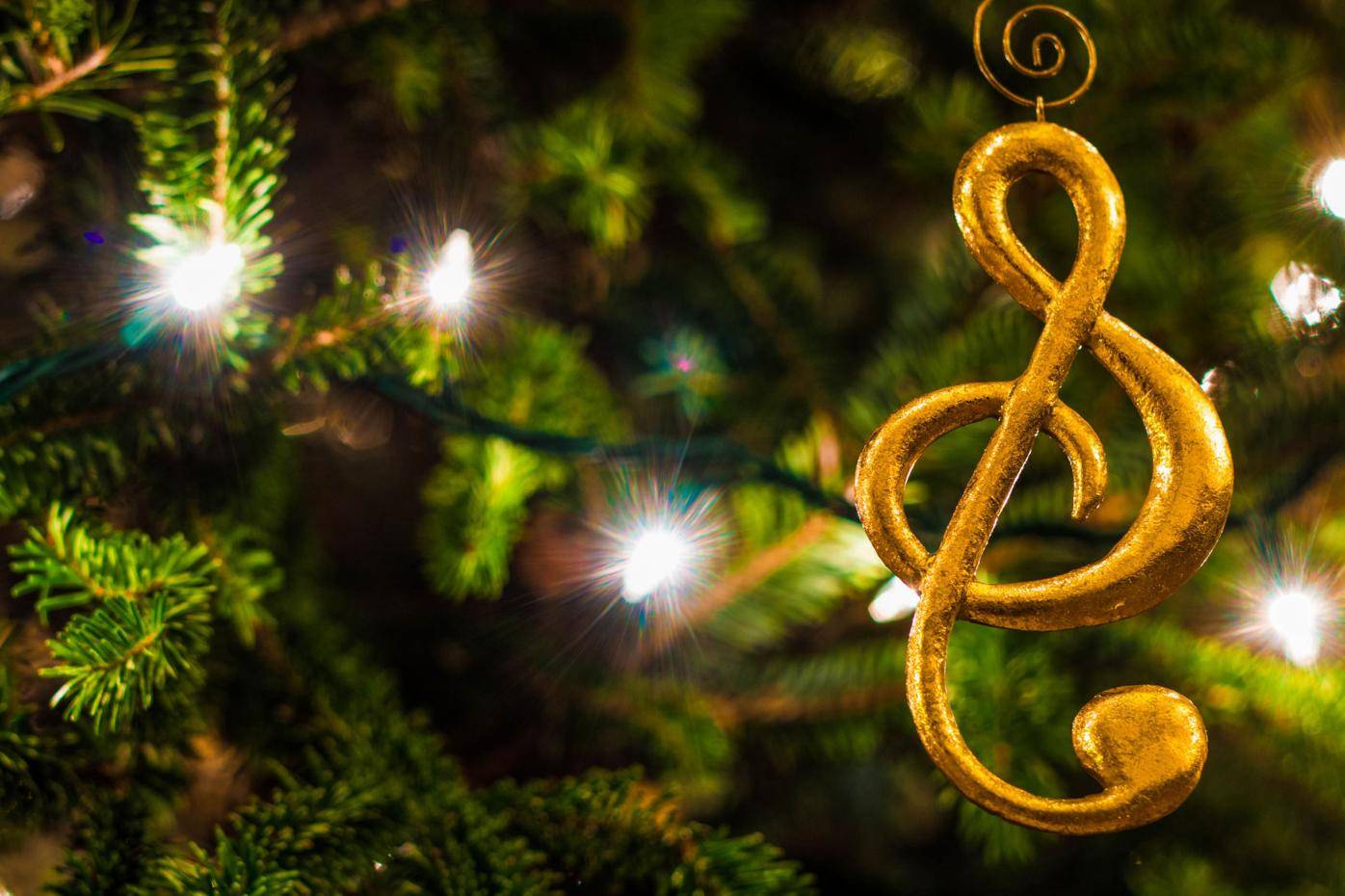 Making a Scene Presents 10 Last Minute Gifts for the Indie Musician
With only a few days left before Christmas, the shipping window has closed for many gift options. Fortunately for your favorite indie musician there are some options that you can get them in plenty of time for Christmas! Here is out list of the top last Minute Christmas gifts for the Indie Musician.
---
Our Review – One of the most important tools for Indie artists and songwriters today is the home recording studio. The Advantage of building a home based studio allows you to demo your work before going into the studio, create song structures to write against or, with the right equipment you can create a completely finished product. The latter has made the home studio more important as the consumer has shifted their perception of recorded music from a product to a service. This leaves little economic return from a release thereby making a commercial recording studio harder to justify.
Whether you are a songwriter or indie artists looking to start recording your own music and are looking for your first DAW, or your a professional engineer that is just fed up with the overpriced so called "Industry Standard" that always seems to be behind the curve in features, this could be just the solution for you. For about 3 days of the cost of a Starbucks coffee, or $14.95 a month ($164.95 a yearly subscription) you could have access to all the tools in PreSonus Sphere.
---
Our Review – Masterwriter was created over 20 years ago as a software product to help songwriters and creative writers with their process by giving them access to all the tools they need in a single place. It has over the years evolved into a web based cloud application that is now a subscription service. Masterwriter takes the the traditional tools that have become the staple of songwriters and creative writers and amped them up significantly. Being a cloud based web application allows for the continuous updating and upgrading of these tools, which gives the writer access the the latest and best tools. This is a fantastic deal and a great gift for the songwriter in your life for $9.99 a month or only $79.99 for the year!
---
Our Review – As with the Slate Digital Suite the Plugin alliance mega bundle is another must have collection of plugins from a huge collection of plugin and virtual instrument manufacturers from Focusrite, SPL, Brainworx, Lindell and many more. At $24.95 a month you have access to this huge collection for a fraction of what it would cost to purchase these. As they add new plugins to the catalogue you automatically get them as they are released. They recently released the NEOLD V76U73 Preamp/compressor combo that absolutely blew me away! The first day it was released I was working on a mastering project for a client and decided to through it on the output bus and WOW! This is now one of my go to mojo plugins! In addition they give you $249 every year in credit to purchase any of the plugins you love! Not a bad deal, when you get all the money you use to lease these plugins back to buy the ones you like.
---
When it comes to Mixing and Mastering, Izotope is a recognized leader in plugins that give the Indie artist access to intelligent tools to create professional sounding recordings. With their Music Bundle for only $199 you can RESTORE NOISY, DAMAGED AUDIO with RX Pro for Music, You can get POLISHED, PROFESSIONAL MASTERING with world renowned Ozone Pro, Innovative mixing with Neutron Pro, Powerful Vocal Production with Nectar Pro, Innovative Reverb with Neoverb Pro, Turn your voice into a Synthesizer with VocalSynth Pro, Check your mix on any device with Tonal Balance Control Pro, Advance Monitoring and Metering with Insight Pro, Communicate between all the plugins with Relay, Get a visual representation of how you instruments sit in the mix with Visual Mixer AND you get the powerful pitch correction software Melodyne 5 Essential
---
Our Review – If your Favorite songwriter or music composer sometimes run into that dreaded writers block. This can be solved by a new sound, or chord progression to break out of it and allow the muse to inspire you. Scaler 2 is designed to be the type of tool for the music composer and Songwriter to inspire and to break you out of your box by exposing you to a wide variety of progressions, melodies, and huge amount of alliterations of rhythms and performances.
If this was the only task that Scaler 2 performed that would more than justify it's price of $59 ($29 upgrade cost from Scaler 1) but, Scaler 2 is so much more! Scaler 2 is a tool to learn music theory, their detection tools can tell you the key of a song or suggest chords to fit a particular melody. You can setup a series of chord progressions and play complicated chords with one finger by binding it to your midi keyboard and so much more.
---
Our Review –  This is the grand daddy of musician resources and has been in publication for over 20 years. The Ultimate Bundle is only $59.95 and gives you the Indie Bible, The Venue Bible, and access to their online database! The database is a extremely usable resource for playlist curators, streaming services, up to date venue listings, radio stations and much more! As the industry changes so does the Indie Bible which makes this a perfect gift for the indie artist.
---
As technology advances in the music industry it can get really tough keeping up with the latest software and hardware. Groove 3 has a $99 yearly membership that gives you access to hundreds of tutorials on just about every major software and hardware that is on the market in the music industry. In addition there are tons of tutorial videos to help you expand your understanding of your instrument in all genes. This is a gift that will be a constant resource for your favorite musician and they will thank you many times over as they become more proficient with their tools.
---
Our Review – some of the biggest investments you make in a home recording studio can be plugins. There are so many companies and so many types of plugins that it can get daunting for not only the novice home studio, but even for the more seasoned pros. As with any software product you have to contend with buying updates that keep the plugin relevant and operating as operating systems and DAW change. The Slate Everything bundle is a very cost effective way to obtain a complete suite of plugins for about $10 a month! I have been a everything bundle user for the past few years and in that time I have seen a constant flow of updates and new plugins added to the suite at no extra charge to me. I also cannot think of a project that did not rely on this plugin suite somewhere in the mix. Of course they also include Anna2 Soft Synth!
---
Our Review – I have read alot of books on music business and for the most part they fall in one of two categories. They are either boring legal explanations of contracts you as an indie artist will never see or they are written by someone who just wants to part you from your money with a bunch of bogus information you could get from a quick google search. This is not either of these. This is one of the best books I have read on the subject. How to Make it in the new Music Business is exactly that and address the reality of being an indie artist. I make it a point to recommend it to everyone who wants to make it in this business. This is available as an audio book (which is a really good listen and very entertaining), kindle and hard cover, which would make a perfect gift for your musicians bookshelf. So get them the Audio Book and order the hardcover!
---
If your favorite musician loves the sound of the vintage synthesizers then the Auturia V Collection is the perfect gift for them. You get  Arturia SQ80, VVocoder, VJun-6, VEmulator II, VOB-Xa, VJup-8, Stage-73, VArturia CZ,  VSynthi, Mellotron, DX7, CMI, Buchla Easel, Clavinet, ARP 2600, CS-80, mini VMini, VModular, SEM, PROPHET, VOX Continental, Farfisa, Wurlitzer, Solina, Matrix12, Synclavier, B-3, Piano All for $599
Help Support Making a Scene
Your Support helps us pay for our server and allows us to continue to bring you the best coverage for the Indie Artists and the fans that Love them!
Make a one-time donation
Make a monthly donation
Make a yearly donation
Choose an amount
Or enter a custom amount
$
---
Your contribution is appreciated.
Your contribution is appreciated.
Your contribution is appreciated.
Donate
Donate monthly
Donate yearly
You can donate directly through Paypal!
Subscribe to Our Newsletter