Making a Scene Presents a Review of Masterwriter – Songwriting and Creative Writing Software!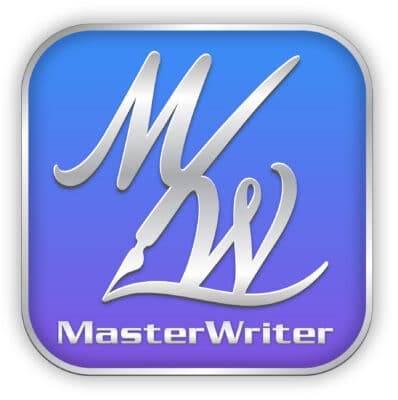 Masterwriter was created over 20 years ago as a software product to help songwriters and creative writers with their process by giving them access to all the tools they need in a single place. It has over the years evolved into a web based cloud application that is now a subscription service. Masterwriter takes the the traditional tools that have become the staple of songwriters and creative writers and amped them up significantly. Being a cloud based web application allows for the continuous updating and upgrading of these tools, which gives the writer access the the latest and best tools.
The list of Grammy and Emmy winning artists that use and are fans of Masterwriter is significant and to say the least impressive. Artists like Rob Thomas, Kenny Loggins, Jimmy Webb, Dave Felder to name a few. These are names that are held in high regard in the songwriters community. To have garner this impressive list of songwriters who endorse and use this product is more than impressive.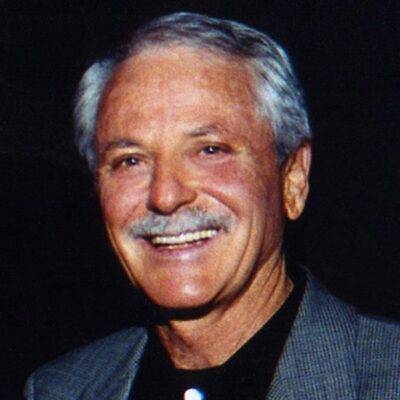 As Impressive the list of artists who love and use this software is almost as impressive as the man who created it.
Masterwriter was created by Barry DeVorzon, a songwriter with over 50 years in the Music industry. Barry DeVorzon has written has won both Grammy and Emmy Awards and has composed music for both TV and Movies. He has also created his own label "Valiant" and a Publishing company which he eventually sold to Warner Music.
As a songwriter, DeVorzon is known for writing the classic instrumental hits "Nadia's Theme" (from The Young And The Restless TV series) and "Theme From S.W.A.T" (which was also a #1 pop hit). While with his group Barry & The Tamerlanes, Barry wrote their hit, "I Wonder What She's Doing Tonight." He is also credited with the hits "Bless The Beasts And The Children" for the Carpenters, and "In The City" for the Eagles.
As a film/TV composer, DeVorzon wrote the scores for such notable films as The Warriors, Hard Times, Dillinger, Xanadu, Bless The Beasts And The Children, Tattoo, Ninth Configuration, Looker and Exorcist III. For TV, he has composed the scores for S.W.A.T., Simon And Simon, Renegades, Private Benjamin, V, The New Twilight Zone, Intimate Strangers and The Belarus File.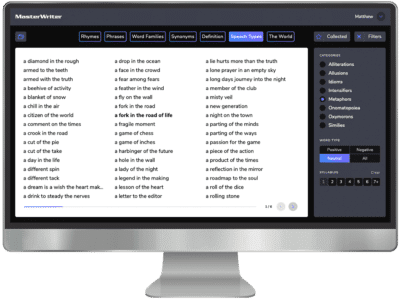 Word Families: : A unique and revolutionary reference dictionary that will open you up to a new world of possibilities for descriptive words and ideas, this will take you far beyond a simple thesaurus. A must have if you looking to replace tired descriptive words with a more creative alternative. If the primary search does not give you what you want you can set the search to find "Extended" words to expand your pallet of potential descriptive words and phrases.
Synonyms: The only electronic version of Synonym Finder and one of the best thesauruses on the market.
Phrases: A collection of over 33,000 phrases, sayings, idioms, cliches, word combinations and more.
The World: A unique collection of over 11,000 icons of American and World Culture that will help put colorful elements and images into your writing.
Alliterations: Alliterate descriptive words with filters that allow you to search by part of speech, word polarity and word intensity.
Rhymes: The ultimate rhyming dictionary with over 100,000 entries, 36,000 Rhymes-Phrases and a complete collection of close rhymes. You can search for Perfect rhymes, Close Rhymes, Wide Rhymes, Wider Rhymes. You can use special Vowel groups to search for rhymes as well as defining the amount of syllables the resulting rhymes will have. You can also use the Phrase dictionary to bring up phrases that fit your rhyme!
Speech Types: Allows you to filter your searches down to all the different types of speech such as Alliterations, Allusions, Metaphors (Positive, Negative or Neutral), Idioms, Intensifiers (Positive, Negative, Positive People, Negative People, Adjectives, Adverbs, Physical Characteristics and Physical Beauty) , Onomatopoeia, Oxymorons and Similes (Positive, Negative, Positive People, Negative People, Positive Situations and Negative Situations). 
Dictionary: The American Heritage Dictionary of the English Language provides the definition and pronunciation.
The Bible: A complete and searchable Bible, both Old and New Testaments.
Collections: All of your searched words or phrases can be added to your own personal collections for use later on in your lyric
Word Processing: A built-in word processor is included. Allowing you to stay within the software to craft your lyric.
Versions: Allows you to have multiple versions of your song in progress, so you don't have to be destructive of previous ideas or lyric. These can be kept as inspiration for other songs, or ways to revisit what you did for reference down the line.
Share: This allows you to share a particular song or lyric/melody ideas with cowriters or with your band.
Audio Recorder: There is a built in Audio Recorder that you can record your melody, titles or Lyric Ideas on the fly. These can be placed into folders to make them easier to organize.
Organization: Masterwriter gives you the ability to organize all of your lyric a nd melody ideas on a cloud based system. Since this software is web based and the information is contained on a cloud based system it is compatible with all devices. You can access MasterWriter from any computer, tablet or smart phone. You can easily capture your inspiration no matter where you and and have access to powerful tools to help refine your ideas into a finished product. The Ability to have a collection of reference dictionaries and powerful organization matrix, all housed in one easy-to-use software system is what makes MasterWriter one of the most powerful writing tools on the market today.
Powerful Search Tools: You can search your collection of song ideas by title or by keywords in your lyric ideas!
Export: All of your lyrics and Melody ideas can be exported so they are available on your local computer and can also be used as a backup of all your writing data
Conclusion
First, to be transparent, I am a subscriber to Masterwriter which I paid for myself. In fact I have been a fan of Masterwriter since I purchased version 2.0 when it was a DVD based software product. So, the views I express are based on my real world experience with a product I have personally invested in.
That being said, since my purchase I have made good use of the software. I am constantly impressed with the scope of the tools and the ability of the modifiers and filters to help me find just the right words and phrases to use. Beyond the fact that it is a great way to find the right word, you get the added benefit of having an inspiration machine ready and waiting for you when you decide to sit down and start writing. Couple that with how well it is laid out and ease in use when it comes to organizing all your thoughts and ideas. The search functions just take it to a new level making it an easy process to search for your ideas and snippets of songs to work on.
If you are serious about songwriting and Lyrics, then take your cue from some of the best songwriters in the business and invest in a subscription to Masterwriter!
"Producers have Pro Tools. Writers have Word.  Songwriters have MasterWriter.  The most convenient way to organize your thoughts that I've found. It's replaced my pen and paper."

Rob Thomas – Grammy Award winning songwriter and artist

"MasterWriter has become an essential tool in my songwriting process.  This comprehensive, user-friendly program streamlines all aspects of the creative process.  This is a great tool for all levels of songwriters.  Writers Block?  Solved within a few clicks!  It's really that simple.  That is why I never write without MasterWriter."

Kenneth "Babyface" Edmonds – Grammy Award winning songwriter, producer and artist
"MasterWriter will not only help you write great songs, it will make you a better songwriter in the process.  It's by far the most comprehensive lyric writing tool I've ever used."
David Foster – 14-time Grammy Award winning songwriter and producer


"MasterWriter is like having a co-writer with a photographic memory."

Kenny Loggins – Grammy Award winning songwriter and artist


"MasterWriter keeps your work organized and gives you access to a wide collection of creative tools including a comprehensive rhyming dictionary.  It allows you to rewrite and make changes more quickly than ever before in history!  It is a tool that fits the times we live in and is essential for the modern songwriter under pressure."

Jimmy Webb – Grammy Award winning songwriter, Songwriters Hall of Fame


"How in the world did I ever write without MasterWriter?"

Leon Russell – Hall of Fame hit songwriter and artist


"MasterWriter is the greatest…it's better than cheating."

Kid Rock – Award winning songwriter and artist


"I love using MasterWriter.  It is an important tool for me in my songwriting.  It can even be inspiring."

Carole Bayer Sager – Grammy Award winning songwriter


 

"MasterWriter was a life saver when it came to writing the songs for my last CD.  I spend hours on planes working in the air on lyrics while listening to the tracks in headphones.  The rhyming dictionary, thesaurus, and phrases were all huge helps.  I'd recommend MasterWriter for anyone who is writing songs.  It's an invaluable tool I can't work without."

Don Felder – Hit songwriter (Hotel California), former member of The Eagles


 

"I use Masterwriter consistently in both my songwriting and my books.  I wish I'd had it back in 1980, I would have come up with a better rhyme than 'moot'."

Rick Springfield – Grammy Award winning songwriter and artist


 
Help Support Making a Scene
Your Support helps us pay for our server and allows us to continue to bring you the best coverage for the Indie Artists and the fans that Love them!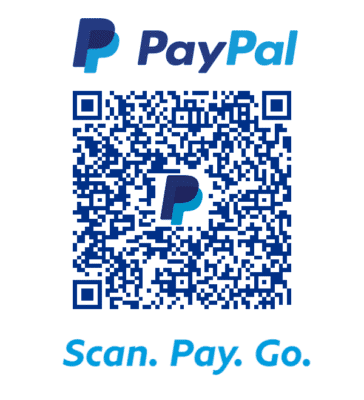 FOLLOW US ON INSTAGRAM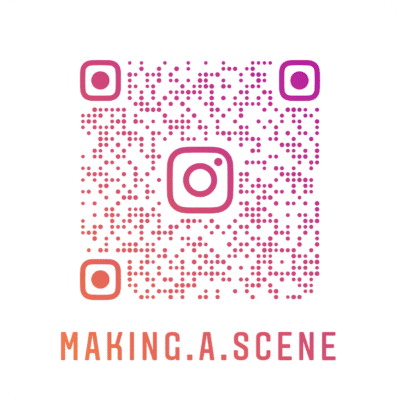 Subscribe to Our Newsletter