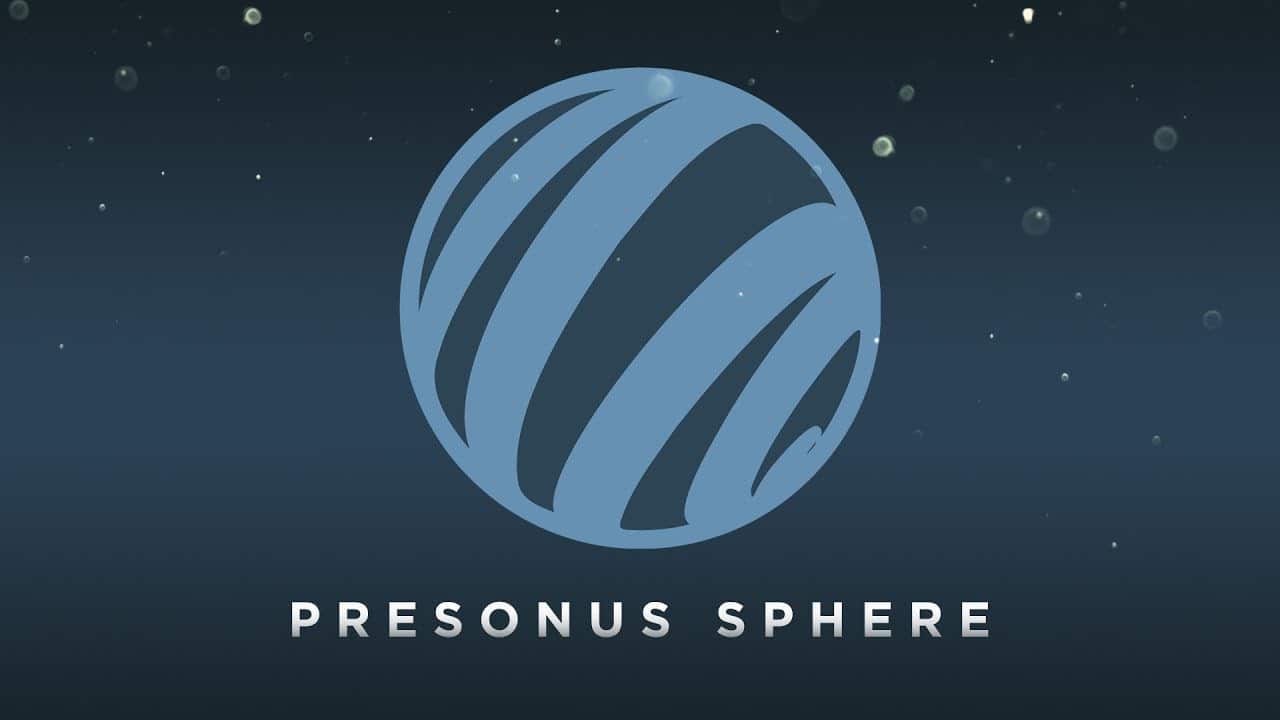 Making a Scene Reviews Presonus Sphere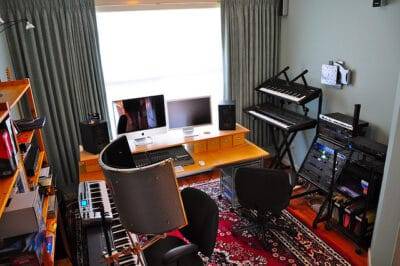 One of the most important tools for Indie artists and songwriters today is the home recording studio. The Advantage of building a home based studio allows you to demo your work before going into the studio, create song structures to write against or, with the right equipment you can create a completely finished product. The latter has made the home studio more important as the consumer has shifted their perception of recorded music from a product to a service. This leaves little economic return from a release thereby making a commercial recording studio harder to justify.
The cost of building a studio has come down over the years, in fact for the price of a single studio recording project you can use that money to create your own home studio.  One of the most important decisions you will make will be your Digital Audio Workstation (DAW). This is one of your major investments, not only financially, but also in respect to the time you will be investing, your most important asset, as you learn to become proficient in the software. Once you learn and get comfortable with a DAW you are very likely not want to repeat the process with another DAW. This is why many engineers still use a so called "Industry Standard" even though they have a love hate relationship with it. You are also investing in the company betting that they will continue to develop the software and keep it up to date, give you support and give you new tools in the future.
With the release of Studio One 5, Presonus announced their new "Presonus Sphere" program at $14.95 a month. With Presonus Sphere you get access to their top of the line Studio One 5 Professional DAW in addition to the all Their Plugins, All of their Soft Synths, over 100GB of Loops, and sampled content with a promise to include periodic downloads of new content as they become available. (I have had my Sphere account for about a Month I have already had 2 new additions to the offerings to download.) A full Featured Notation editor (Notion 6) which also include a full symphony sample library recorded at Abby Road Studios and much more.
Who is Presonus?

In 1995, PreSonus Audio Electronics, Inc was founded to create innovative audio products that provide professional sound quality and features without sacrificing affordability. In that time they have created a reputation within the professional, home studio and live sound market for creating high quality hardware. From their preamps and digital interfaces to their now famous StudioLive Digital Mixers, PreSonus has led the market in digital sound innovations.
In 2009 they introduced Studio One DAW to the market as the first software to incorporate both a recording system and Mastering system in a single package. The intuitive drag and drop interface was a game changer in the world of DAWs and it quickly started to rise in the world of professional audio engineers. The original software started out as a partnership between PreSonus and KristalLabs Software Ltd., a start-up founded by former Steinberg employees Wolfgang Kundrus and Matthias Juwan. Kundrus was one of the developers for initial versions of Cubase, and established concepts for the first version of Nuendo. Juwan was the author of the original KRISTAL Audio Engine, wrote the specification for version 3 of the VST plug-in standard, and had also worked on multiple Steinberg products, including Cubase, Nuendo, and HALion.
Studio One 5.2 Professional (Retail $399)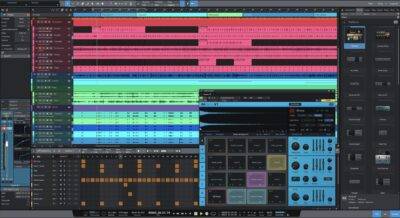 Last July we published a Review of Studio one 5 which goes in to detail of some of the major features of this software. I will preface this review with the fact that I have a studio that has ProTools, Cubase, Sonar and Studio One Available and I purchased them all. Out of all the software on my system it is Studio One that has become my go to for recording and mastering projects. I found the learning curve to get up and running as a recording system is quick and easy. As you get more involved with what the software can do, you begin to realize how powerful this system is.
As a Recording software, Studio one is extremely powerful and intuitive recording system for both the home studio and the professional engineer. Many Studios and Grammy winning engineers and producers are now using Studio One to record and master their projects. One of the major driving factors is the leading edge development of some of the major features and innovations that have been incorporated into the software. This include the dedicated Mastering page, the new Live Performance "Show Page", ARA integration, The Chord Track, The Arranger Track, Fat Channel Plugin Suite, and their Mix Engine FX which is are capable of processing every channel of the mixer separately with just a single plug-in instance on the output buss! This is just scratching the surface of what this powerful DAW can do.
For the Songwriter, Studio One is one of those tools that once you start using it you will wonder how you did without it. Record a chord progression and drop it into the chord track and Studio one will identify the chords and allow midi AND Audio tracks to follow those chords. Want to change a chord, no problem, just choose the chord in the chord track and modify it to a sus, 7th or if you played an A chord and really want a C  just change it and it will change for all the affected tracks!
Did you create a song structure with multiple tracks and you decided you really want two verses before the chorus instead of one? Well, with the arranger track you can quickly and easily with drag and drop move full sections of the song around complete with all the associated tracks seamlessly. No matter what your songwriting process is, you can benefit from the tools that Studio One brings to the table.
For Mastering, Studio one has a Dedicated mastering page (Project Page) that is a game changer especially for the DIY musician. Here you can load a complete project song by song, embed your all your track information and ISRC Codes, create a mastering chain for each song individually and globally and export the full project ready for cutting to disc or for digital distribution. Studio One is the first and as far as I know the only DAW that includes this powerful feature.
NOTION 6 ($149.99 Plus $299.99 Expansion Pack)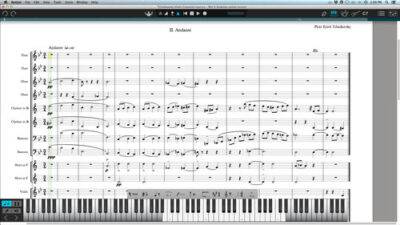 For those of you who are into traditional scoring and creating music with notation, PreSonus Sphere comes with the award willing "Notion 6" Scoring system. Offering the finest playback quality of any music notation product, Notion features orchestral samples recorded by the London Symphony Orchestra, as well as guitar, bass, and drum samples by Neil Zaza, Victor Wooten, and Roy "Futureman" Wooten. Only Notion allows you to create a score on your Mac or Windows computer and transfer it to your iOS device, where you can continue to edit. Notion offers tools for scoring to video, offers handwriting recognition and it is tightly integrated with PreSonus' Studio One.
If you are looking to score music for video or enter the world of content creation where a complete scoring system is essential Presonus Sphere has you covered. If you are a Guitarist, Bassist or any other string instrument, Notion allows you to create your own Tabs as well!
Plugins and Soft Synths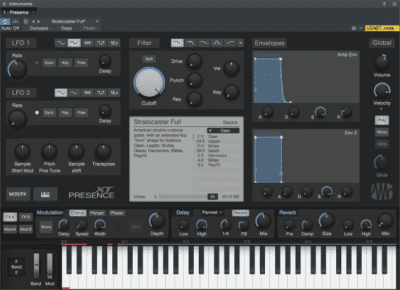 With PreSonus Sphere you also get every plugin and soft synth that PreSonus makes. For Plugins they include their renowned Fat Channel plugin series, Channel Strip Collection, CTC-1 Console Emulators, Analog Suite, Ampire guitar Amp Simulator, Metering, etc. For the Soft Synths you get Presence XT Sample Player and Editor, Impact, Mai Tai, Sample One and Mojito!
Loops, Samples and Sounds
100 GB of inspiring content libraries including Tom Brechtlein Drums and the complete Spark collection… with more libraries added all the time. In addition you get all the Notion libraries from a complete orchestra to brass jazz band to Classical Guitar!
Learning, Support and Upgrades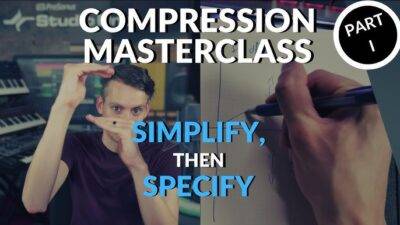 Whenever you start with a new DAW anything that can help you smooth out the learning curve is worth it's weight in gold. PreSonus Sphere gives you access to a complete library of masterclass video tutorials that not only cover all aspects of the software but also give you the foundation you need to understand the principles of recording. Topics such as the science of compression, how to use EQ, etc. These are exclusive to PreSonus Sphere members! Also there are Live stream classes where you can get your questions answered on the subject of that class.
Have you ever had an issue while you are in the studio and you can't seem to get ahold of tech support on the phone or it takes days if not weeks to get an email response? Well with PreSonus Sphere you have access to Expert Chat! This is a quick easy way to access a world wide network of PreSonus experts!
Of course with PreSonus Sphere, you will never have to worry about buying another upgrade. PreSonus will automatically give you every upgrade and new feature as part of your membership. In Addition they are constantly making new samples and Loop packs available to the members as well as any new plugins, soft synths and new related software free of charge!
Collaboration, Integration and Storage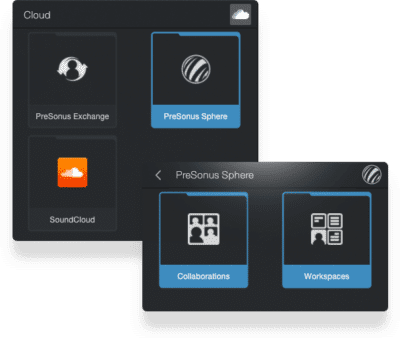 One thing that the Covid 19 has taught us, is the power of online collaboration. It is almost Ironic that PreSonus Sphere was ahead of the curve on this front. Workspaces makes it easy to share your stems and mixes. While you are working you have access to a live chat. You communicate in real time with your collaborators as well as creating Inline comments that let you mark-up your mixes, add performance notes, and more. The best part is your PreSonus Sphere Workspaces can be shared with anyone; all they need is a free MyPreSonus account. Workspaces can also be accessed right from the Studio One Browser, where you can audition audio files without downloading them first. Drag and drop tracks right from Studio One to and from Workspaces to automatically upload or download them. This lets you collaborate with other songwriters, studios and musicians anywhere in the world!
In addition you have full integration with Soundcloud where you can upload directly from Studio one to your Soundcloud Account.
As part of their efforts to create a "Community" of users they have also integrated a Exchange Portal loaded with custom-designed tools and curated content by featured PreSonus artists and users. Get unique effects chains by Grammy-nominated producer Häzel; Ampire tones by Steve Stine; Mojito leads by Emmavie; and so much more, getting added all the time.
To round out this full featured suite you get 30GB of cloud storage that you can use to keep your projects, stems, art, etc. This can be accessed anywhere you are when you need them. If you need more storage you have the option to upgrade to 100GB of Storage.
Conclusion
Whether you are a songwriter or indie artists looking to start recording your own music and are looking for your first DAW, or your a professional engineer that is just fed up with the overpriced so called "Industry Standard" that always seems to be behind the curve in features, this could be just the solution for you. For about 3 days of the cost of a Starbucks coffee you could have access to all these tools in PreSonus Sphere.
PreSonus is a company that entered the highly competitive world of digital recording and in just over 10 years took control of a large chunk of the market as well as gaining the respect of Grammy winning producers and artists worldwide with the award winning Studio One. Under the creative direction of Jim Odom they have continued to innovate and bring tools to the indie artist. PreSonus Sphere is another step in bringing music and content creation into the 21st century as well as making it affordable for all artists.
Help Support Making a Scene
Your Support helps us pay for our server and allows us to continue to bring you the best coverage for the Indie Artists and the fans that Love them!
Make a one-time donation
Make a monthly donation
Make a yearly donation
Choose an amount
Or enter a custom amount
$
---
Your contribution is appreciated.
Your contribution is appreciated.
Your contribution is appreciated.
Donate
Donate monthly
Donate yearly
You can donate directly through Paypal!
Subscribe to Our Newsletter
Find our Podcasts on these outlets