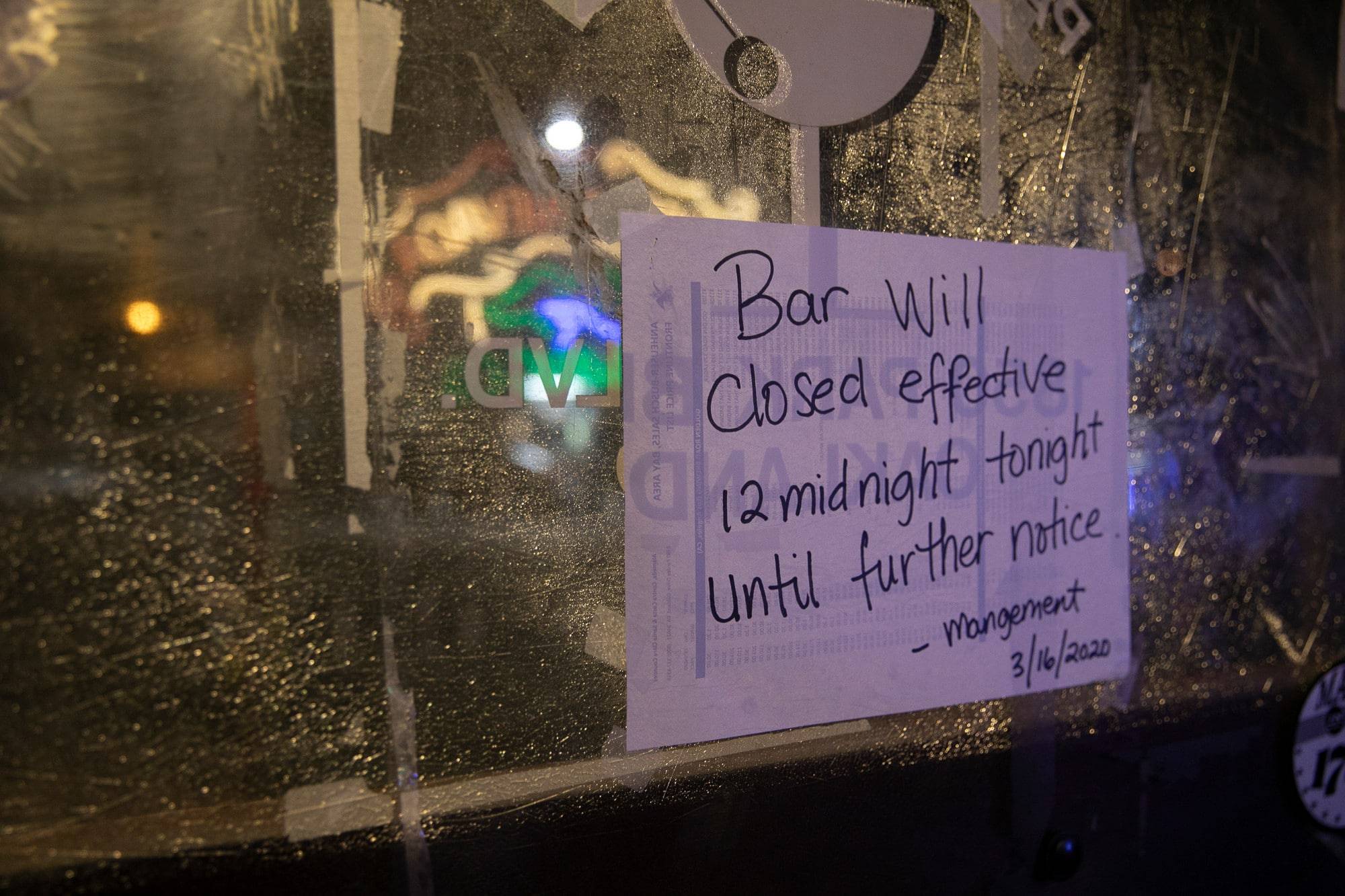 Making a Scene Looks at the Post Pandemic Music Economy
Where are we Now
Before we start to see what the future is going to look like for the Indie artist and the music economy, we have to take a look at what the COVID-19 shutdown has done to it.
According to the World Economic Forum 50% of the music industry's income is from Live Music while the other 50% is from recorded music sales, streaming and merchandising.
Recorded Music
During the current shutdown, not only has the sales of recorded music declined, but the amount of music being consumed through streaming has also declined by 7%-9%. This is mostly due to the fact that people are stuck at home and are no longer commuting and using music streaming during that commute. Most people are turning to TV during the shutdown to binge watching series' or watching TV News. Since the shutdown, streaming services like Spotify are reporting declines in daily usage parallel to what they would normally see only on weekends.
LIVE Music
As stated above, 50% of income for the music industry is in Live Music. Since the shutdown, live music has come to a complete stop. This has affected 10's of thousands of jobs nationwide from musicians, Sound Engineers, Roadies, Venue staff, Lighting staff, etc. Ask any booking agent or Indie artist that books himself, how fragile the circuit of "Routing" venues were before the pandemic. Since the shutdown, it has become clear that many of these venues will not survive. Let's face the facts here, many of the larger venues are rescheduling shows to late 2021 and some extending to 2022. We are looking at LIVE music being shutdown or severely damaged for at least the next year and the recovery of that touring circuit is going to be measured in years as opposed to months.
Vista Room Atlanta Georgia

We are sad to announce that The Vista Room has closed permanently.

On Mar 10th we laid off 20 of 25 staff members, canceled all shows, and cooked and served take-out meals from our sister restaurant Napoleon's Grill, which has remained viable on a shoestring for 90 days, and we expect that to continue.

As an independent, we simply cannot sustain the massive overhead losses, which will now run thru at least August (6 months) and even then, judging by the surprising lack of attendance at Restaurants & Gyms the last month, people will hesitate to come until 2021.
Without operating at capacity both the performers and the venues lose too much to make it make sense. We have discussed this with our landlord and they have two new strong prospective tenants looking seriously at taking the space. (Sorry Non-Music Venue Tenants).

We enjoyed 4 years of effort from hard work, passion & fun believing in our mission of a unique music venue focused on the BEST hospitality from our incredible staff for both the Audiences and the Artists, backed with restaurant-quality food & service, and supported by the top sound and production techs in the city plus a wide spectrum of great live music!

The Vista Room didn't fail – we were squashed by a bug! But we are all alive and moving on down new trails as the world deals with Covid19.

Thank you to everyone that came and played – you were all magnificent! Until we meet again, keep your chest out, head up, and see you on the other side!
If the Old Model is Broken Then it's Time to Build a New One
The Remote Musician
As the creative community faces the shutdown of Live Music they have looked towards technology to compensate. Live streaming shows have now become the replacement for live venue shows. Some musicians have taken to the technology and have become proficient, while others struggle with it. We created a 3-part series called "The Musicians Guide to Live Streaming" that can help you make the best of the technology to create good content. The artists that will rise to the top of this new reality are the ones that learn how to push the technology and give the fan a new kind of live experience.
Now the one aspect of Live Streaming that seems to escape many musicians is it is not so much about the immediate financial gain, but more importantly as a door to a new business model. Live Streaming is all about fan engagement and new fan development. In the absence of the ability to live tour, you still need to keep your fan-base engaged and make an effort to convert the passive listener into part of your active fan-base. Creating this new type of business model is not going to be easy, but fortunately we found that entrepreneurshipandart.com has put out a "Guide for The Remote Musician That is well worth reading if you are looking to increase your fan-base and income!
As a rule the music industry only adopts new technology and business models when they have no other choice. COVID-19 has forced the indie artist to look towards live streaming and even subscription-based revenue. This is a model that has been used successfully by creators in other mediums. You have to adapt and build a new business model and incorporate this new model into your marketing and business plans. If you want to survive you need to adapt.
Music Economic Development
The good news is, we will eventually get back to having Live Music again. The question is, what will that look like and how are we going to rebuild the gig economy to where it expands and supports the Indie Artist.
Government Support
Countries like Canada and Australia have a system whereby artists can apply for grants to tour and/or go into the recording studio. These countries subsidize artists who want to tour outside the their country and they consider this a way to expand tourism and export their culture through music arts. Granted, it is not easy to get these grants and there is a lot of paper work involved, but the fact is these programs exist and have been highly successful. Canada budgets 20 Million dollars for their program, which is no small change and is a testament to the programs viability.
There should be no reason why we or the organizations that support us (RIAA, ASCAP, BMI, SESAC, Recording Academy, etc.) or even an entity that we create to lobby for legislation that recognizes the importance of supporting a strong live music culture. Establish a line item in the national budget for grants to Independent Artists, through the National Endowment to the Arts, or another entity, to those who are creating original music to tour, record and to continue to create music. As our northern neighbors have learned, having such a program is important both culturally and economically.
Music Cities
Canada published a study titled "Mastering the Music City" which goes into detail about the economic advantages of supporting and creating "Music Cities".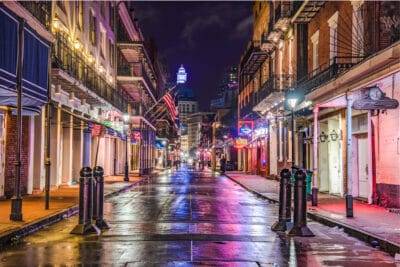 In the US we have several cities that have built their reputation on the Music Industry. Nashville TN, Memphis TN, Austin TX, Chicago IL, Branson MO, New Orleans, LA are all cities where music plays a major part of economy. Unfortunately, the musicians do not reap the economic benefits of their contribution. In 2015 Titan Music Group did a "Music Census" in Austin Texas which revealed some interesting results. In the "Live Music Capital" of the US almost 70% of the musicians earn less than $10,000 a year creating music. If you add their additional job incomes to the mix 1/3 are living below the poverty level! If this is the case in a "Music City" that boasts the moniker of "LIVE MUSIC CAPITAL of THE US", then we need to take a look at how to improve this model.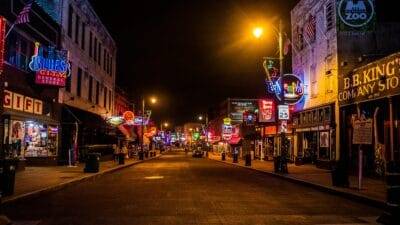 This is not hard to believe, especially if you live in one of these "Music Cities". Ask any musician in Nashville, Memphis or New Orleans about how little pay they get for gigs in even the most infamous venues. The shear volume of musicians in these towns create competition for time on the stage and allows venue owners to set the terms of that time. Incentives need to be created to reward venues for presenting original music and compensating them fairly.
Prior to the shutdown, there was a conversation happening to spark a "Music Cities" movement. Both Sound Diplomacy and Sound Music Cities (led by Don Pitts) were created to provide towns and cities with economic impact surveys to help show them the value of music to their local economy and how cities can support their creative music communities. This might be a good time to look at these studies and see how municipalities and venues can be more supportive of the musicians and people that make up the music support industry.
The Routing Gigs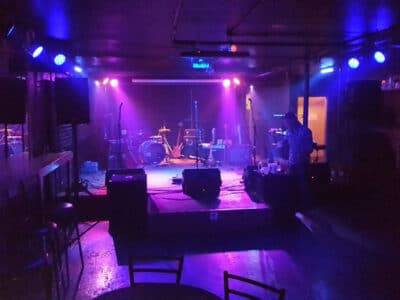 When we are finally out of the "Social Distancing" and we have the vaccine for the virus, we are going to have to start looking at rebuilding a touring circuit for indie artists. Americana artists realized long ago the "House Concerts" were a viable touring system for acoustic artists and can be easily restarted when we are out of this pandemic. Bands however, will have a harder time as this format does not work well for them initially. As any touring band and booking agent knows the "Routing Gigs" that get a band from Anchor Gig or Festival Gig to the next Anchor/Festival can make or break a tour. Without those weekday gigs along the tour route there is no way to differ the increasing cost of being on the road. The band still needs a place to sleep, food to eat, and gas for the tour van. These are the venues that will be the first casualties of the pandemic.
This is a great opportunity to call on independent promoters, music societies and even local bands to look at their local spaces for good potential venues for Live Music. Work out deals with touring artists and booking agents to create unique "Listening" live experiences. Local Community theaters, Masonic, KC, Rotary Club Halls, even backyards can become part of a new live music scene in your community. Partner with local charities and organizations to use the live music shows to bring awareness to issues and needs within your community.
For a local band, if you create a show for a touring artist you can become the opening act, which gives you a great way of creating relationships for the future.
Incubator Venues
If you own a venue the one thing that can strike fear into your heart is the ASCAP police! They are well known for the aggressive techniques they use to make venues pay them for the performance of music represented by them by bands that play the venue. Now don't get me wrong, I have no problem with ASCAP, BMI or SESAC as a "Concept". The problem I have is 99% of the time the money that they collect from venues never get to the writers of the music that is being performed. Even on their website they say that these funds go into the general pool and are distributed via the "Secret" formula. To me this is collecting money under false pretenses! Once they get a venue to agree to their fees they don't care what songs are begin played or who should benefit from the funds collected.
It may be time for the PRO's to first of all establish a system of properly compensating the artists whose music is being performed. Stop collecting monies from venues until they have a system in place to capture song titles performed in a venue and fulfill their obligation to pay monies that they collect to the proper writer/publisher members. Second, establish a system where venues under 200 capacity is designated an "Incubator Venue". These venues would be exempt from paying fees to PRO's if they present primarily original music. This would go a long way to help small music venues to get back on their feet and give the music community a place for them to grow and create a fan-base that will bring them to the larger venues. It just makes sense! If you want to read more about this subject check out "Is ASCAP Hurting Live Music Venues"
Conclusion
The music business is experiencing an accelerated amount of change and destruction due to the COVID-19 pandemic. The parts of the industry that were struggling before the pandemic will either become weaker or will not survive at all, while the artists, venues and the music industry professionals that embrace the shift to a new music business model and the creation of unique digital content may be in a position to experience growth. Given the economic value from music and the resilience of the indie artists, governments, from federal to local, should look at their local entertainment industries as a worthwhile investment. We are going to have a unique opportunity to re-imagine the industry, at the indie artist level, in such a way that can benefit us all.
We need to come together, recognize opportunities, lobby our legislators and together look for ways to rebuild what was destroyed in a way that it works for us, the independent artist.