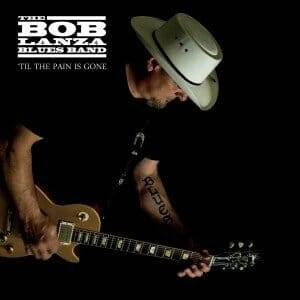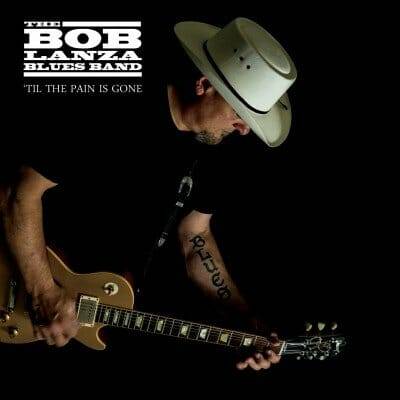 The Bob Lanza Blues Band

Til The Pain is Gone

Self-produced

Bob Lanza learned by apprenticing. Lanza spent four years as bandleader for Floyd Phillips and the Mudflaps where he learned to serve the blues. He has also played with James Cotton and Nashville's Dave Perkins.

The Bob Lanza Blues Band's previous album, "Things Ain't So Bad" released in 2009, featured the band with a horn section. On"Til' the Pain is Gone" we hear the band without the horns. Lanza is joined by Sandy Joren, bass; David "Snakeman" Runyan, harp; and Noel Sugarman, drums. Guest musicians include Jake Lanza, guitar; Joe Cerisano, vocal; Ed "Doc" Wall, piano; Rob Chaseman, sax; and Lee Delray, guitar.

The Mike Bloomfield composition "Maudie" opens this Chicago styled blues set. The first guitar solo you hear is Bob's son Jake while the vocal belongs to Cerisano. Bob is the second guitarist.

On the Bobby "Blue" Bland classic "I'll Take Care of You" and all subsequent tracks, the vocals and guitar belong to Bob Lanza unless noted. Snakeman also "takes care" of things with a nice harp solo. "Til the Pain is Gone" features Wall's piano and it's a Bob Lanza original, as is"Snake Byte", a shuffle written for Snakeman's harp workout. "Our Life" is another written by Lanza. Lanza's sings soulfully on "Outskirts of Town" as he and Delray exchange guitar solos. Also covered are Willie Dixon's "I'm Ready"; Magic Sam's "Every Night and Every Day" with Chaseman featured on sax; Pat Ramsey's "Build Me a Woman"; and Muddy Water's "Sugar Sweet". Snakeman takes a turn singing on Memphis Slim's "Lonesome" and again on Muddy Water's "Mojo" which closes out this fine set.

This is Blues the way it should be played. Not only does Lanza prove himself a great guitarist and vocalist but he is also a fine band leader.
Richard Ludmerer