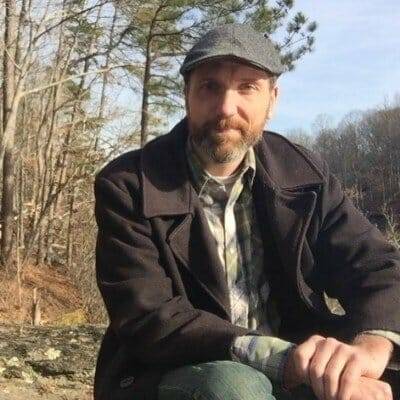 Atlanta singer/songwriter Brian Perry describes his music as "at the intersection of James Taylor and Garth Brooks with Bruce Springsteen directing traffic." He is firmly in the folk tradition, but with a very contemporary twist. His uncomplicated acoustic guitar and clear, pleasant vocals allow his sensitive and heartfelt lyrics to shine.
And, in true singer/songwriter style, it is the words that really make this music special. The CD,which I got directly from Perry himself contains 5 songs and 4 bonus tracks recorded live at Eddie Owens Presents in Duluth, GA. Since it is not clear to me whether the EP available from Bandcamp contains the bonus tracks, this review will concentrate on the first 5 and you can b assured that if you get the bonus tracks they will be a very pleasant surprise.
While each of the songs are powerful and touching, the title track, "Something," is particularly strong, with its message of the need to meet life with love, faith, beauty and grace. Like all of the songs, there is a strong underlying message of spiritual affirmation but Perry is never preachy. He is a speaker and coach as well as a musician, with the same easy-going and approachable style in conversation and in his music.
"Too Far Gone" is earnest and open, freely allowing us insight into Perry's heart. "More" takes a faster, grittier stand. At a house party where I saw Perry perform, he explained that this was an "angry but not angry" song. It's about acknowledging the pain of a bad relationship and getting the best revenge by letting that relationship make you stronger and better, and it lets you know that Perry can rock out a bit.
"Stagelights" is a charmer, with its singsong rhythm and imminently singable "Oh oh oh" refrain. "So Long Someday" finishes things off with song about learning to accept life as it is and learn to be happy with that. The song reminds me very much stylistically of the late Jim Croce.
Perry provides songs full of hope informed by real life and real struggles, songs about learning and growing, presented with an intriguing mix of smoothness and grit. These songs are real and the sort that will stay with you and quite possibly become part of the soundtrack of your own life. Do yourself a favor and discover Brian Perry and "Something" today.