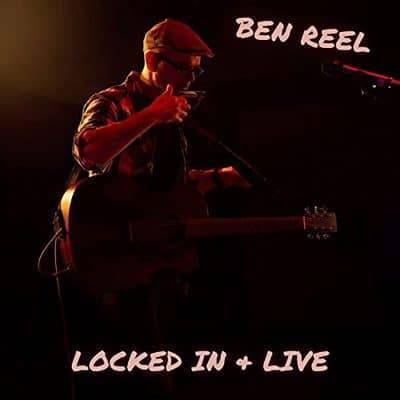 Ben Reel
Locked In & Live
Self-released
Irish singer-songwriter Ben Reel is releasing Locked in & Live, an album of eighteen songs, eight live with a full band, three live solo acoustic, and seven studio songs that he recorded during the pandemic, hence "locked in" as part of the title. Two of the acoustic songs are cover versions of Bob Dylan's "Oh Sister" and Bruce Springsteen's "Drive All Night," the latter featuring Reel on the piano. Out of the seven studio tracks there are tribute songs to two great friends who sadly passed away in the last year: Rainbow George Weiss whom Ben co-wrote "U People" and "Scoring Goals" with, and fellow Irish songwriter Tony McLoughlin which Ben co-wrote the song "U Look to Me." In case you are new to Reel, he is an emotive songwriter in a similar vein to Irish songwriter Ben Glover. Yet, as you listen to this project, Reel's steeped in soul sound has more in common with Springsteen than the Irish singer you may envision.
On the live cuts, Reel plays acoustic guitar and harmonica to the accompaniment of bassist Ronnie O'Flynn, drummer Michael Black, guitarist Mick McCarney, keyboardist John McCullough and background vocals from his partner, Julieanne Black Reel. These same musicians and others join him in the studio except for the track "Tear It Down," recorded in Nashville with the assistance of guitarist Will Kimbrough, bassist Garry Tallent of E-Street fame, Tommy Womack on background vocals and Evan Hutchings on drums. In the studio, Reel displays his multi-instrumental side, playing multiple guitars, harmonica, bass, percussion, and keys. The selections are mostly hits from his previous albums such as rollicking opener "Tough People" and closer "This Is the Movie," the sturdily strummed latter certainly one of several Springsteen-esque sounding songs.
"Safe and Sound" evokes a pensive, placid mood with its tinkling piano and guitar fills brightening an otherwise dark backdrop while "Like a Breeze" rides on insistent snare beats as Reel's soulful wail ("red skies in the morning, sailors take warning"), reaches even higher urgency in the repetitive chorus, "This is the last time," strengthened by Julieanne's harmonies. Reel's harmonica and hushed vocals introduce the mysterious "Landscapes" featuring more outstanding keyboard work from McCullough. "Up There In The Sky" is a stirring plea with Reel's vocal chops rising above the steady keys and guitar. If ever a prayer would to be answered, this one likely will. "Darkness and Light," the title track of his 2013 release, true to its title, weaves and wobbles with McCarney and McCullough both using wah-wah effects. "Lucky Streak" moves to an infectious shuffling beat, accented by Reel's harmonica while the aforementioned "This Is the Movie" closes the live set, one full of heartfelt vocals and where the sparer accompaniment generally frames Reel's aching vocals better than the amped up.
So much for that last comment. The studio side begins with a dense backdrop for the driving "2020 Vision," a song where Ben played all instruments himself and is available on YouTube. "Tear It Down" is the Nashville recorded song, a blistering rock attack in keeping with its protest lyrics against the British Tory party who didn't care about the consequences of Brexit that could have upended the Irish Good Friday agreement. "When I Was a Boy" is an outtake from his 2013 Darkness & Light, filled with more harmonies from Ben's better half. The Dylan-esque "Isolation Blues" is a somewhat sarcastic, witty look at the pandemic years, complete with the harmonica in the rack and bit of nasal in his vocal. These are followed by the three heartfelt aforementioned sturdy rocking tribute songs, all three of which are strong. The scathing "U People" ("We don't want you. We don't need you. We're making you redundant, we're showing you the door") plays to a reggae beat and Rainbow George Weiss' voiceover. "Scoring Goals" features the spoken word of Ian Jury.
The program ends with the three solo pieces, beginning with a faithful rendering of Dylan's harmonica assisted "Oh, Sister." "Old Wise" is a Reel original, done in similar style with guitar and harp-in-the-rack. The stunner is Reel at piano for The Boss's "Drive All Night," getting into very deep soul territory. Yet, if you really dig this song, nothing tops Bruce's performance in the The River Box Set from his performance in Tempe, AZ in 1980, also now available on YouTube. Nonetheless, Reel's cover, about half as long, is very good too.
If this is your introduction to Reel, you'll be excited to find a great songwriter and one of the more emotive vocalists out there. For a deeper dive into his songwriting, be sure to check out his 2019 The Nashville Calling.
Help Support Making a Scene
Your Support helps us pay for our server and allows us to continue to bring you the best coverage for the Indie Artists and the fans that Love them!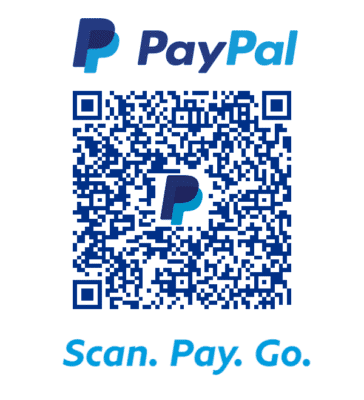 FOLLOW US ON INSTAGRAM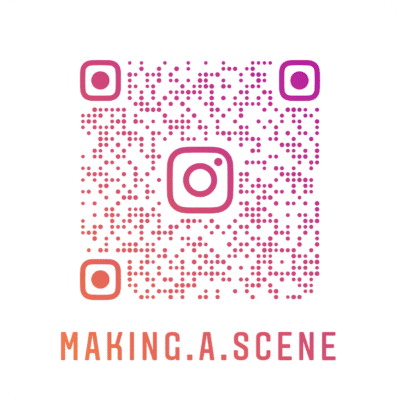 Subscribe to Our Newsletter