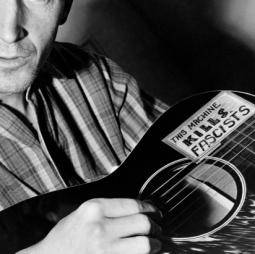 The Folk/Bluegrass Charts is compiled monthly by Richard Gillmann richard@NWFOLK.COM
FOLKDJ-L is an electronic discussion group for DJs and other people interested in all folk-based music (bluegrass, old-time, traditional balladry, traditional international music, singer-songwriters, etc.) on the radio. With over nine hundred subscribers from all corners of the earth, they are a lively bunch with a unique perspective on folk music. Take a look at their digest archives and if you are or you know a folk/bluegrass DJ sign up for a folkdj-l subscription. It's important that those who are playing the music take the time to report their spins to their respective charts. And of course RMR(www.rootsmusicreport.com) also covers this genre.
Sign-Up at https://folkradio.org/ choose Subscription Options on the left side of the page. This will allow you to see the monthly chart and all of the playlists from the reporting stations
Archives of FOLKDJ-L@LISTS.PSU.EDU Folk and Bluegrass DJs For more info about FOLKDJ-L, visit www.folkradio.org
Don't forget to read the article on DIY Radio promtion by Rick Lusher! CLICK HERE TO READ!!