Making a Scene Presents The 2023 Independent Blues Awards Winners!
This is the 8th year we have produced and honored independent blues artists with the Independent Blues Awards. The voting this year has broken all records and was the largest voting participation since we began.
As always we believe that not only are the winners worthy of acknowledgment we also believe all the nominees have earned their place as well. This is why under each of the winners banner all the nominees for that category is listed with links where you can listen to their releases and body of works on Spotify as well as access their websites and Amazon Links. We strongly suggest you listen to not only check out the winning artists but also all the nominated artists. Support them by adding your favorite songs to your playlists.
No other award gives you the opportunity to listen and explore all the artists both during and after the voting for the awards. We firmly believe it is important to support indie blues artists!
These artists are back on the road and touring again! When you see any of these artists in your area, you can make it a point to head to a show!
SUPPORT YOUR LOCAL INDIE BLUES ARTISTS!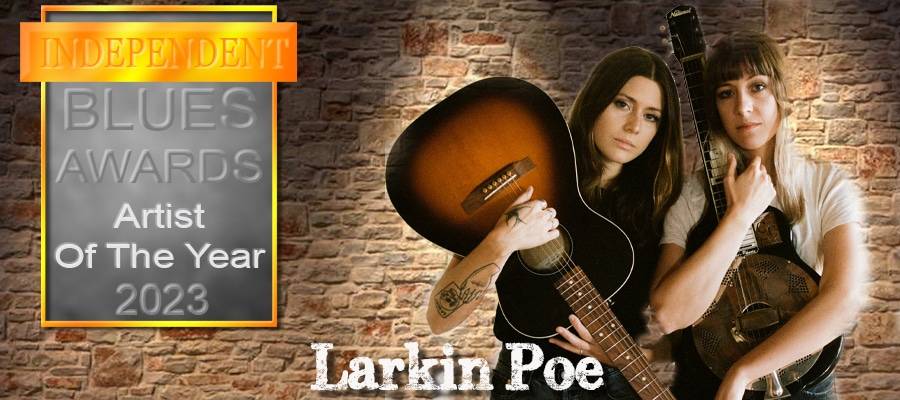 Best Independent Male Blues Artist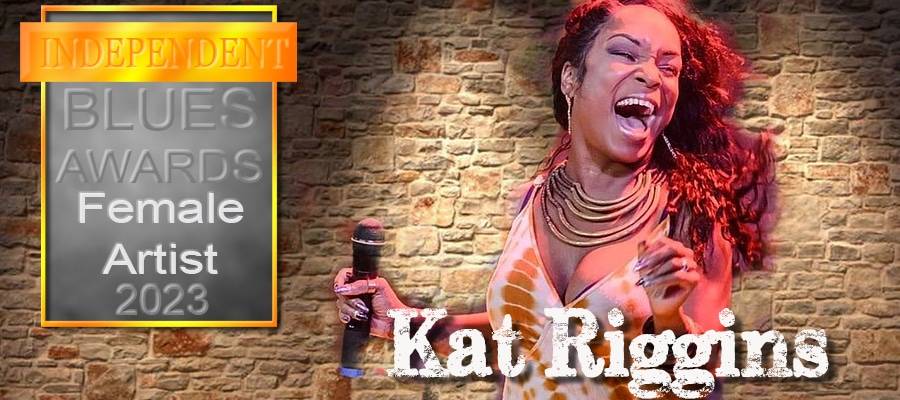 Best Independent Female Blues Artist
  Kat Riggins  Listen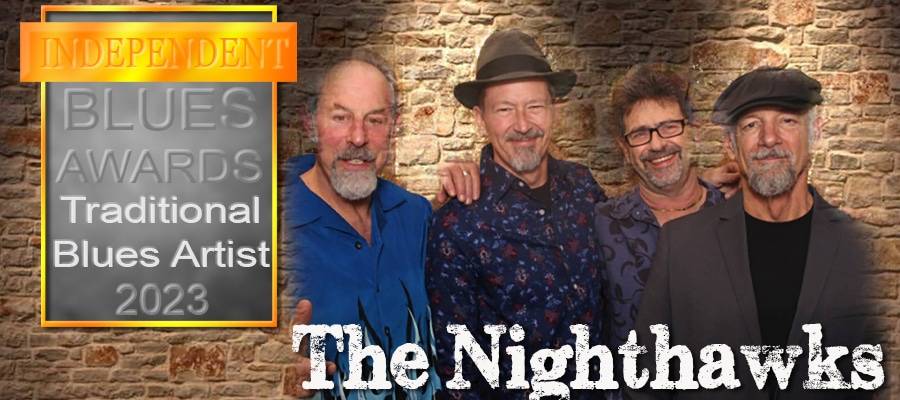 Best Traditional Blues Band
  The Nighthawks  Listen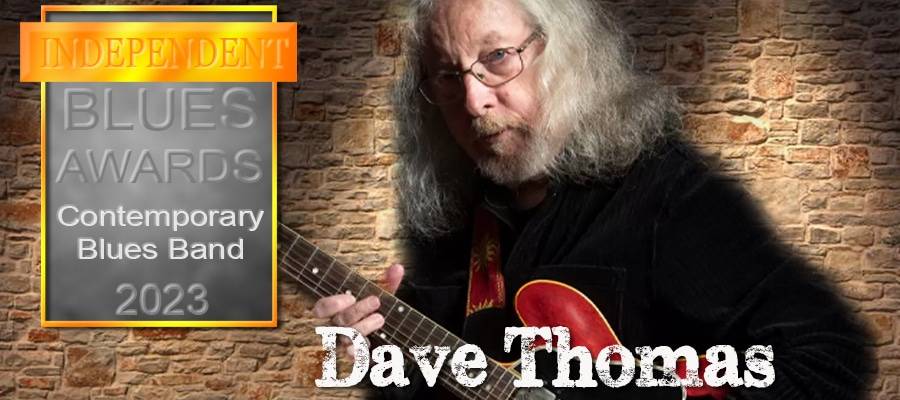 Best Contemporary Blues Band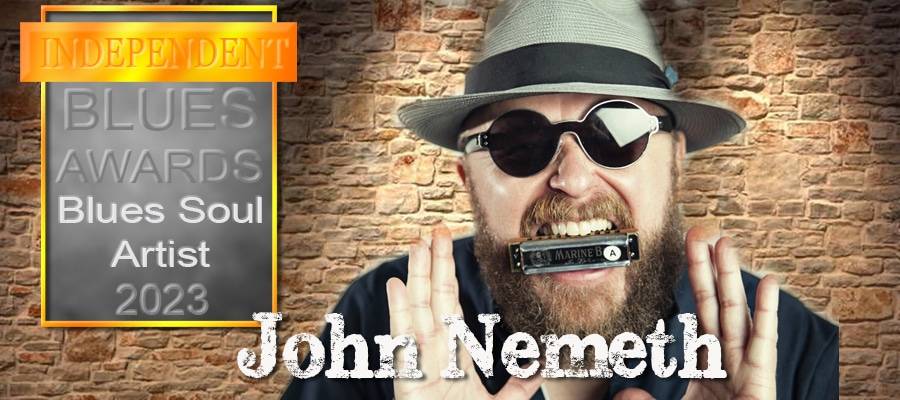 Independent Blues-Soul Artist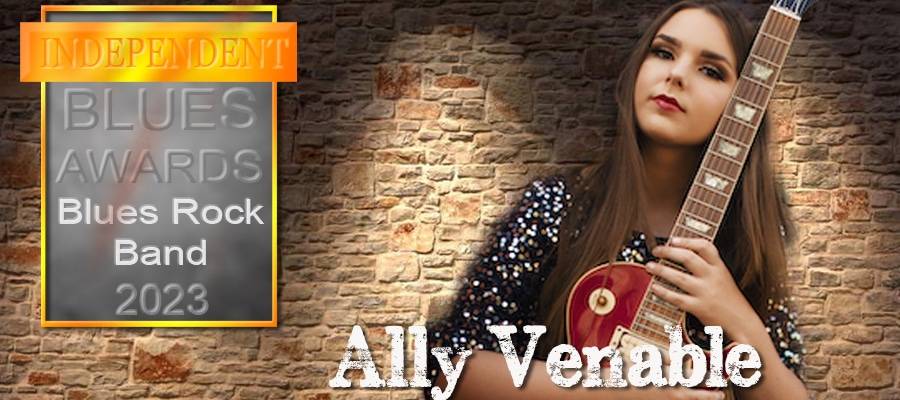 Best Blues Rock Band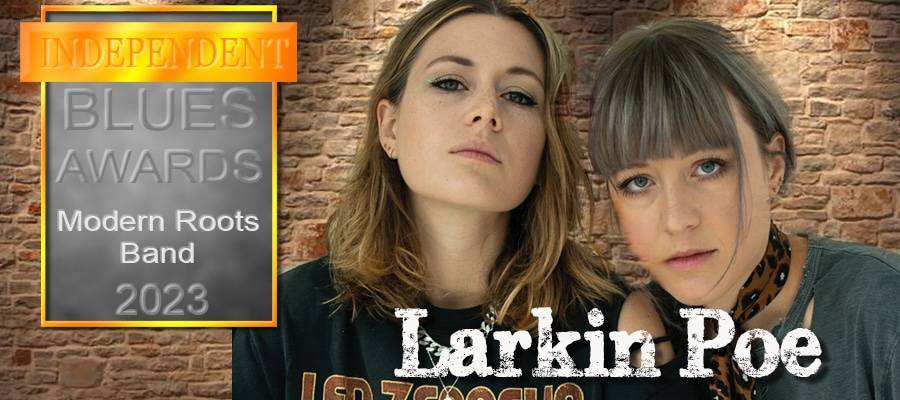 Best Modern Roots Band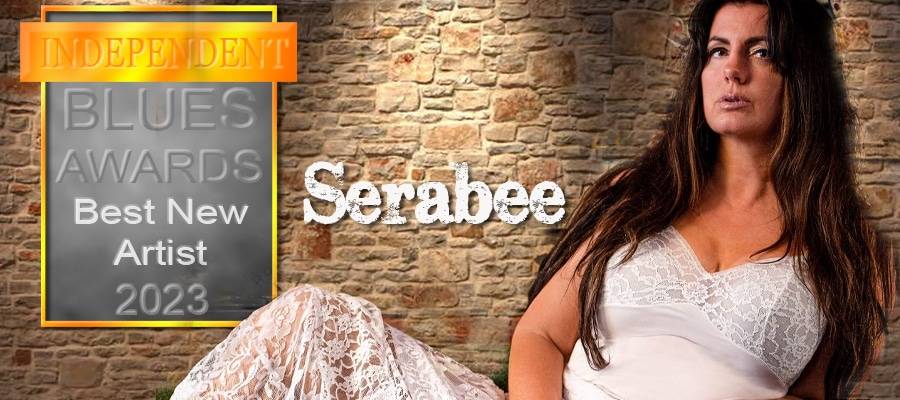 Best New Artist
\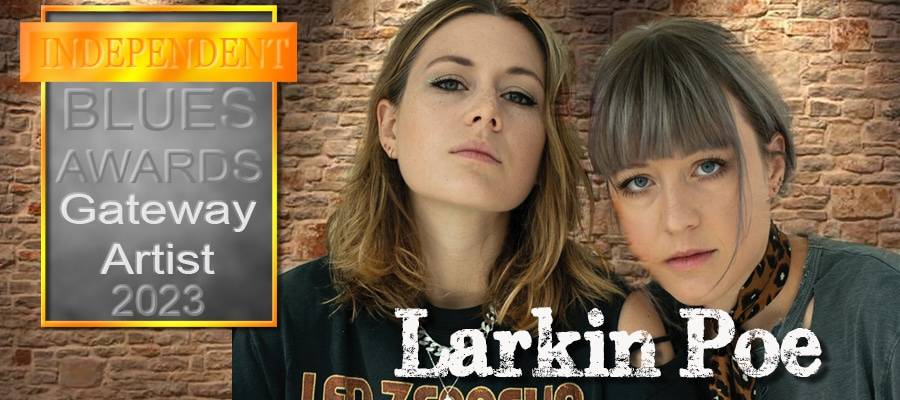 Independent Blues Artist Gateway Award

Road Warrior Award

Best Music Engineer/Producer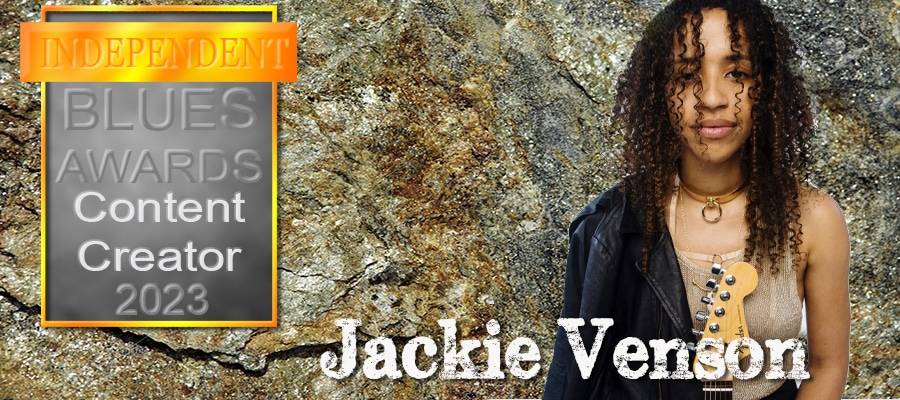 Best Content Creator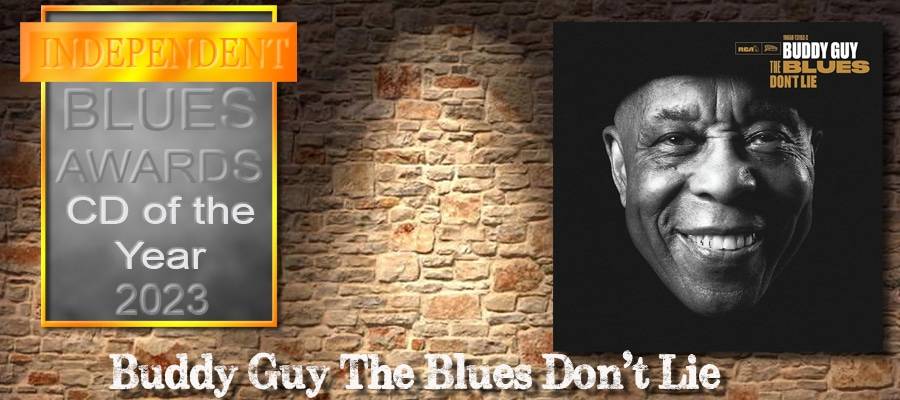 Best Independent Blues Acoustic CD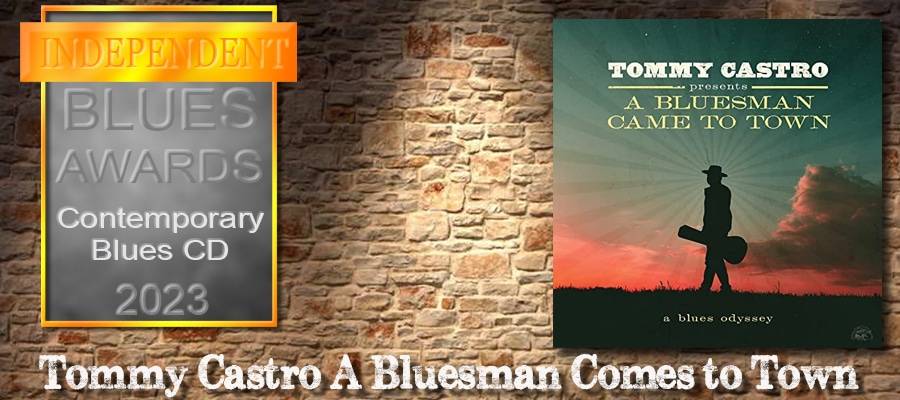 Best Independent Blues Contemporary CD

Best Independent Blues Traditional CD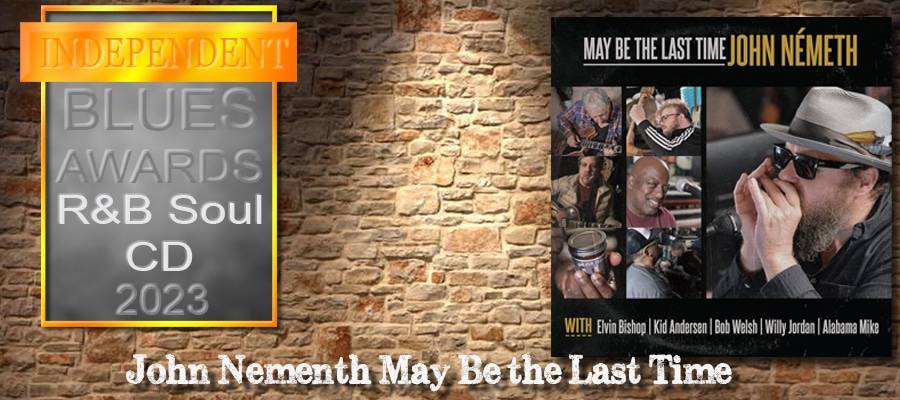 Best Independent Blues R&B/Soul CD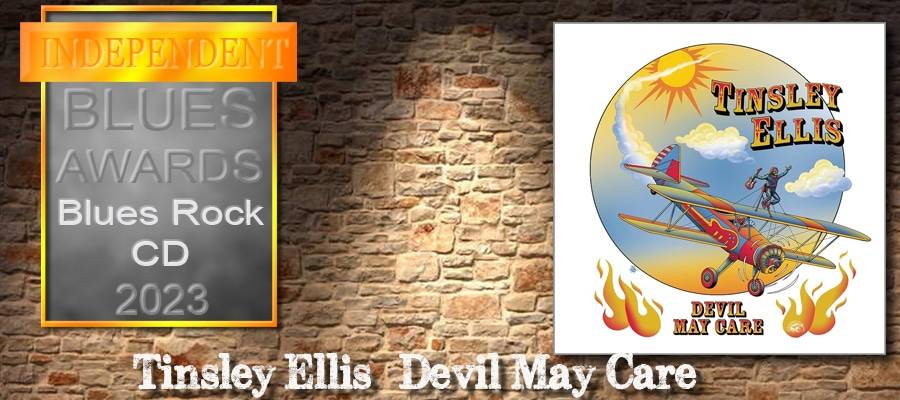 Best Independent Blues Rock CD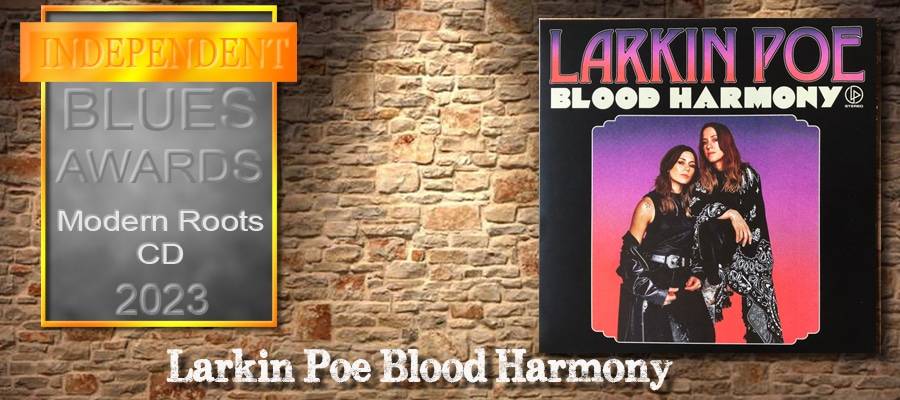 Best Modern Roots CD
 Larkin Poe – Blood Harmony – SPOTIFY – Buy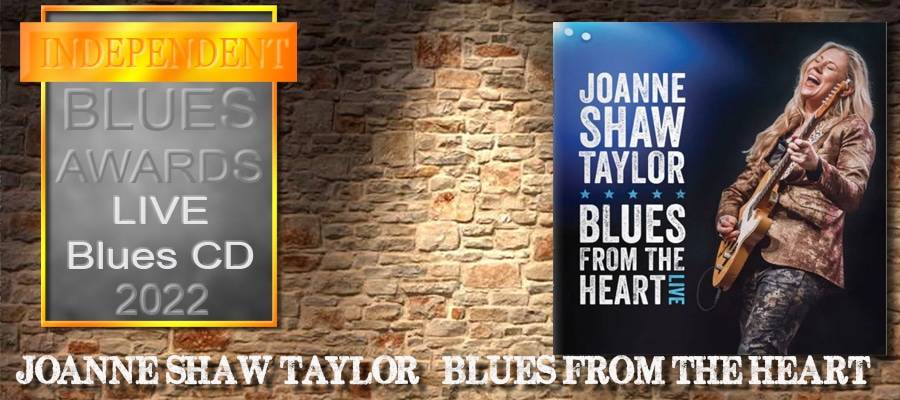 Best Independent Blues LIVE CD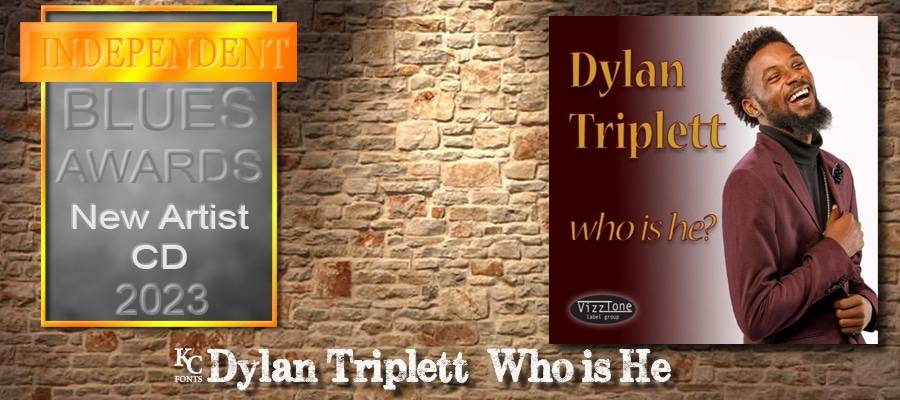 Best Independent Blues New Artists CD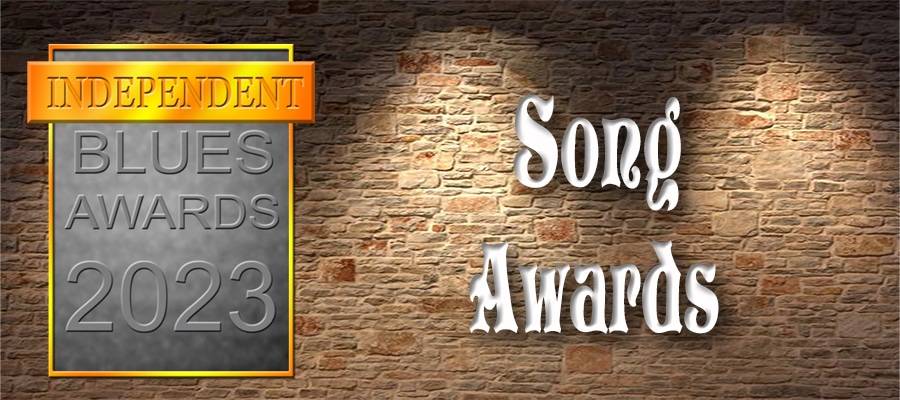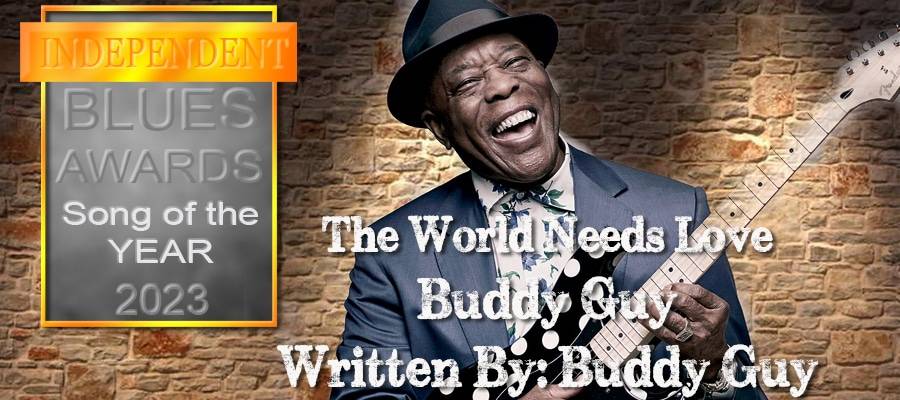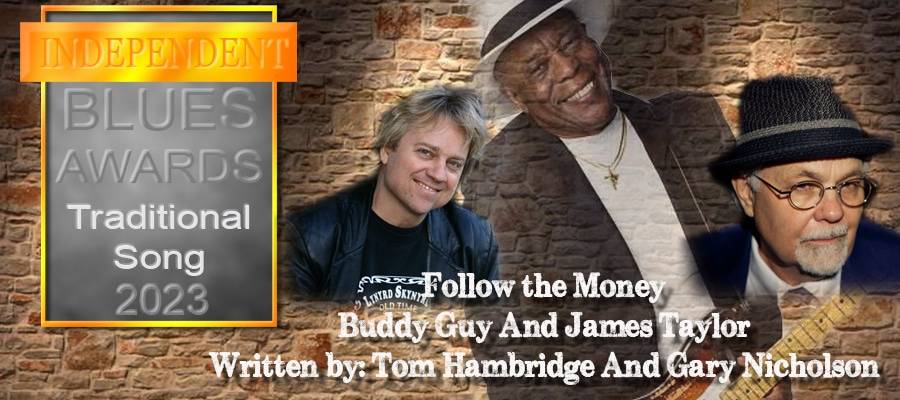 Best Traditional Blues Song
Follow the Money – Tom Hambridge/Gary Nicholson – Buddy Guy/James Taylor
Connecticut Blues – Delbert McClinton/Kevin Mckendree/Yates Mckendree
Golden Girl – Trudy Lynn
Money Talks – Doug MacLeod
Voodoo – Yates Mckendree
I'll Come Running Back to you – William S Cook (The Nighthawks)
Took My Bar and Left me – Matt Lomeo/T Wilson
Don't Tell Mama – Dave Weld/Monica Myhre
7 O'clock Somewhere – Dave Keyes
I'm Just Getting Started – Mick Kolassa
Honest I Do – Grant Dermody
Moved – Christopher Roberts/Shawn Amos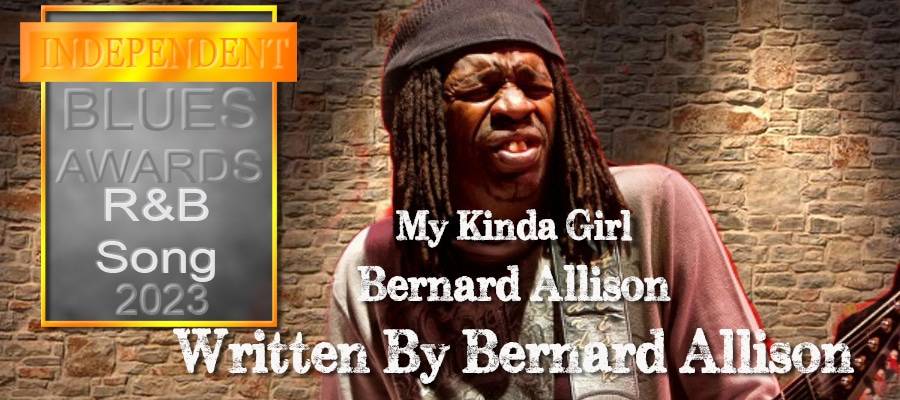 Best R&B/Soul Song
My Kinda Girl – Bernard Allison
Who is He and What is he to you – Dylan Triplett
Dressed to Kill – Robert Orsi – The Mighty Soul Drivers
Heavy Load – Annika Chambers/Paul Delauriers/jp Soars/Chris Peet
Rain Down on Me – Lauren Anderson
Rumpshaker – crystal Shawanda/Dwayne Strobel
My City – Kat Riggins
Gonna Life You Up – Eric Corne (Sugaray Rayford)
Mississippi Soul – Eri Latina/Jeannette Markey (markey blue)
Shine a Light on Love – Richard Cousins (Kirk Fletcher)
Smokey Tango – Mel Harker (Laura Tate)
Bad Man – Vanesse Thomas/Al Orlo
Save it Till I See You – Andrea Marr/John McNamara/Dave Reynolds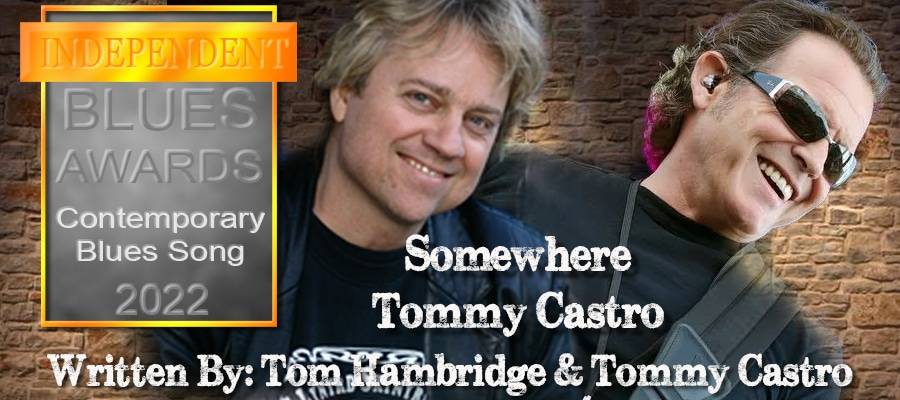 Best Contemporary Blues Song
Somewhere – Tommy Castro/Tom Hambridge
I can Let Go – Angela Easley
Heartache by the Pound – Kirk Fletcher/Richard Cousins
Standin Pat – Phil Berkowitz/Danny Caron (lucky Losers)
Hot Mess – Michele D'Amour
Mount Up on the Wings of the King – Jerry Beach (Kenny Neal)
Back at the Groove Shack – David Grant Whyte (Durham Country Poets)
When I Close My Eyes – Eri Latina/Jeannette Markey
Here in the Delta – Jose Ramirez/Shelly Bonet
Bayou Baby – Sera Buras/Jason McConnell
Underground Blues – Breezy Rodio
Hello Mojo – Derrick Procell/Terry Abrahamson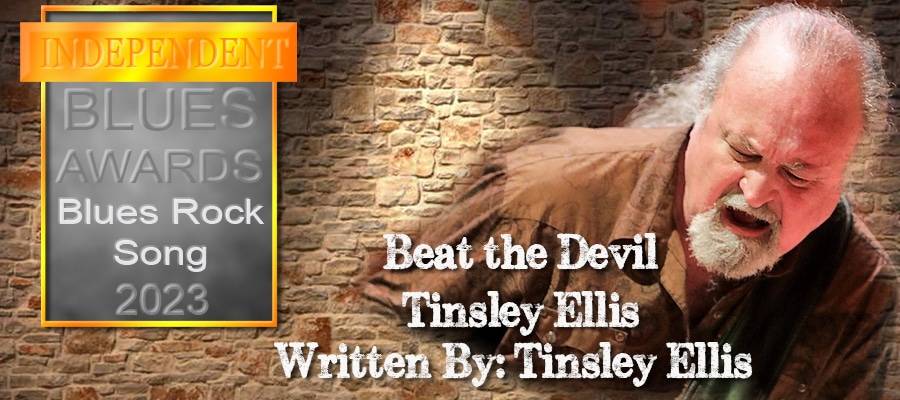 Best Blues Rock Song
Beat the Devil – Tinsley Ellis
I Got Love – Albert Castiglia/Ephraim Lowell/Justine Tompkins
So Excited – Bernard Allison
Zombie Blues – Lauren Anderson
Barnyard Blues – johnny lee schell/larry Fulcher/Mike finnigann/paul lawrence dunbar/ – Dylan Triplett (A1)
Queen of the Nile – Eliza Neals/Hureta Neals
Dark Heart – Layla Zoe/henrik freischlader*
Star – Dana Fuchs/Jon Diamond
Devil Man Blues – Russell Wright (Rusty Wright)
Just Wait – Alex Lopez
Two Lane Road – Robert Lewis Jetton (Lew Jetton)
Back to the Good – Chris Antonik/Derek Downham/Henry Lees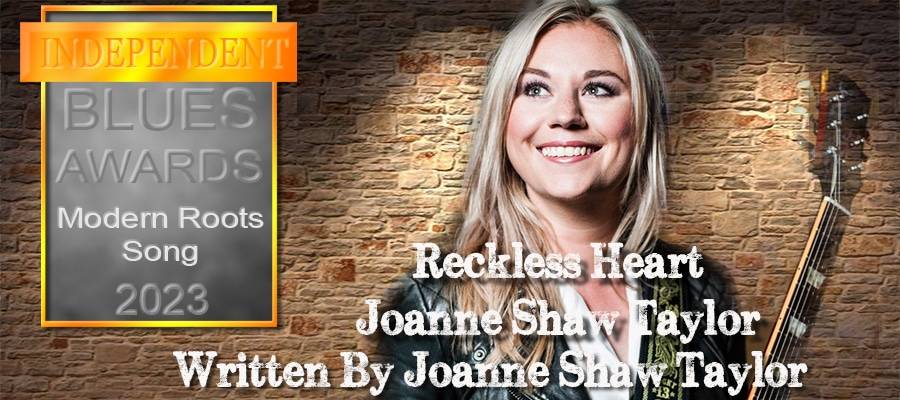 Best Modern Roots Song
Joanne Shaw Taylor – Reckless Heart
Sweet Misery – Jeremiah Johnson/Paul Niehaus IV/Tom Maloney
Blood Harmony – kevin John McGowan/Rebecca Lovell/Tyler Brant (larkin Poe)
Truth Be Told – Cam Cole
Whiskey and Wonder – Angel Forrest/Denis Coulombe
Healing Time – Colin James/Colin Linden/Jim Weider (Gina Scilia)
Preach to My Soul – Spencer MacKenzie/Richard Mackenzie
Whiskey n Mojo – Brooke Maloney/Chris Denman/Gary Ritchie/Nat Sutphin (Southbound Snake Charmers)
One More Last Time – Angela Easley
How Bad Do you Want it – Crystal Shawanda/Dwayne Strobel/Darin James
Loves to Love a Woman – Sera Buras/Jason McConnell Stebly (Serabee)
Let me Be Wrong – bywater Call/Dave Barnes/Meghan Parnell
Done Getting Over You – Meg Williams/F Scott Barrier
What we Got Going On – Kevin Harvey (Durham Country Poets)
Never Aim to Please – Tommy Stinson (Taylor Scott Band)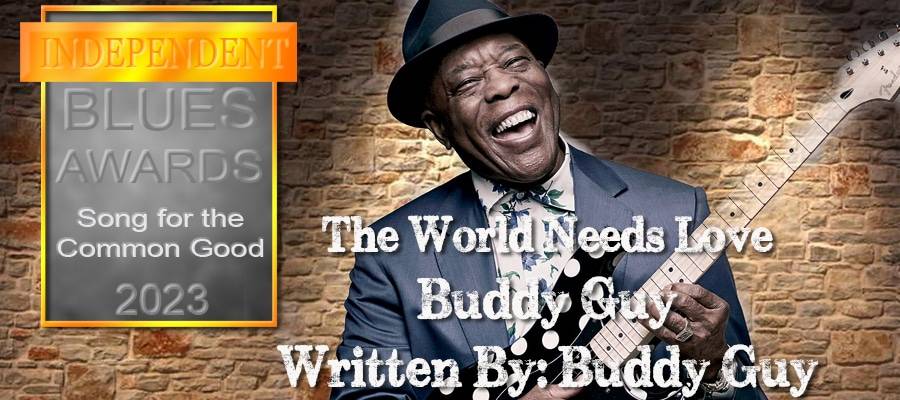 Best Song for the Common Good
The World Needs Love – Buddy Guy
Stand Up – Annika Chambers/Paul Delauriers/JP Soars/Chris Peet
United we Stand – Eric Corne/Sugaray Rayford
We're All The Same – Layla Zoe/Henrik Freischlader
Fall of the USA – Jackie Venson
World On Fire – Alex Lopez
Fight the Good Fight – Vanesse Thomas
South Gotta Change – Adia Victoria
Tears All over the World – Eri Latina/Jeannette Markey (markey Blue)
South Gotta Change – Adia Victoria
Cross The Line – Kat Riggins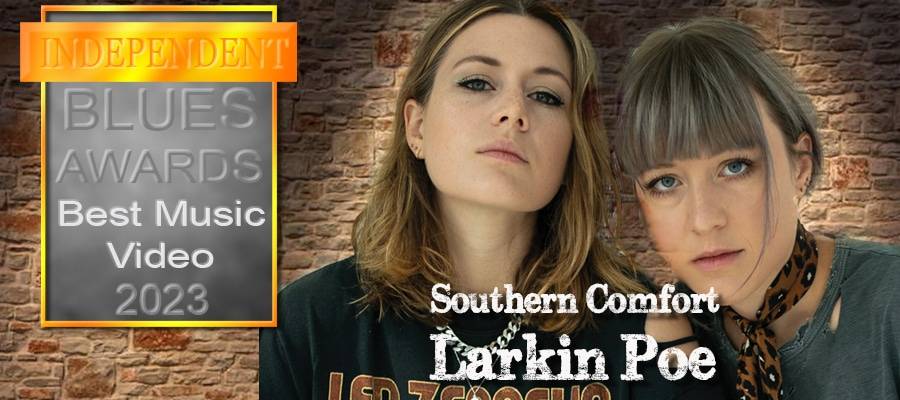 Best Music Video
Larkin Poe – Southern Comfort
Samantha Fish – Faster
Kenny Neal – New Orleans
Angel Forrest with Crystal Shawanda – Hope
Jeremiah Johnson Band – Hot Diggity Dog
Laura Tate – Smokey Tango
Kirt Fletcher – Afraid to Die too Scared to Live
Alley Venable – Hateful Blues
Adia Victoria – Magnolia Blues
Serabee – New Orleans
Cam Cole – Truth Be Told
Bywater Call – Remain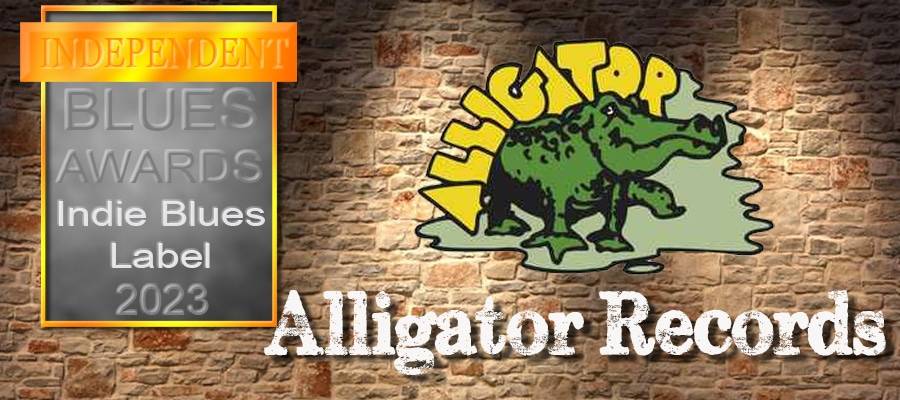 The Best Independent Blues Record Label
Records
Whiskey Bayou Records
Gulf Coast Records
Blue Heart Records
Nola Blue
Delmark Records
Vizztone Lable Group
Wild Heart Records
Endless Blues Records
Forty Below Records
Qualified Records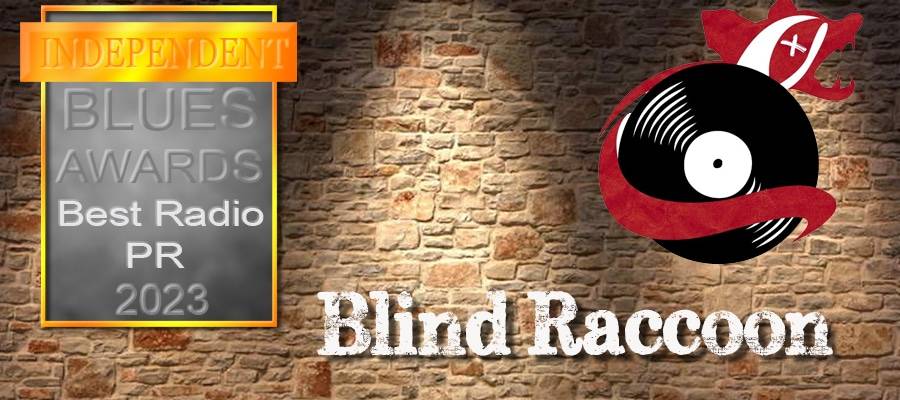 The Best Independent Blues Public Relations/Radio Promotion
Night Train PR
Bratgirl Media
Sarah French Publicity
Frank Roszak Promotion
MAC Radio Promotion
Eric Alper
Todd Glazer Radio Promotion
Devious Planet
Mark Pucci Media
Help Support Making a Scene
Your Support helps us pay for our server and allows us to continue to bring you the best coverage for the Indie Artists and the fans that Love them!
Make a one-time donation
Make a monthly donation
Make a yearly donation
Choose an amount
Or enter a custom amount
$
---
Your contribution is appreciated.
Your contribution is appreciated.
Your contribution is appreciated.
Donate
Donate monthly
Donate yearly
You can donate directly through Paypal!
Subscribe to Our Newsletter