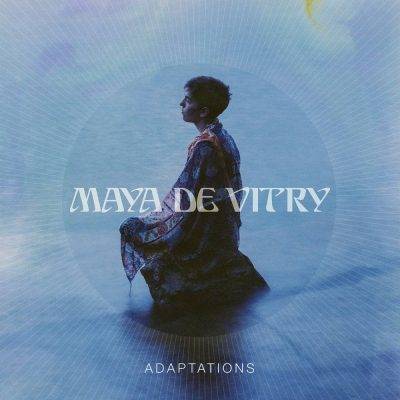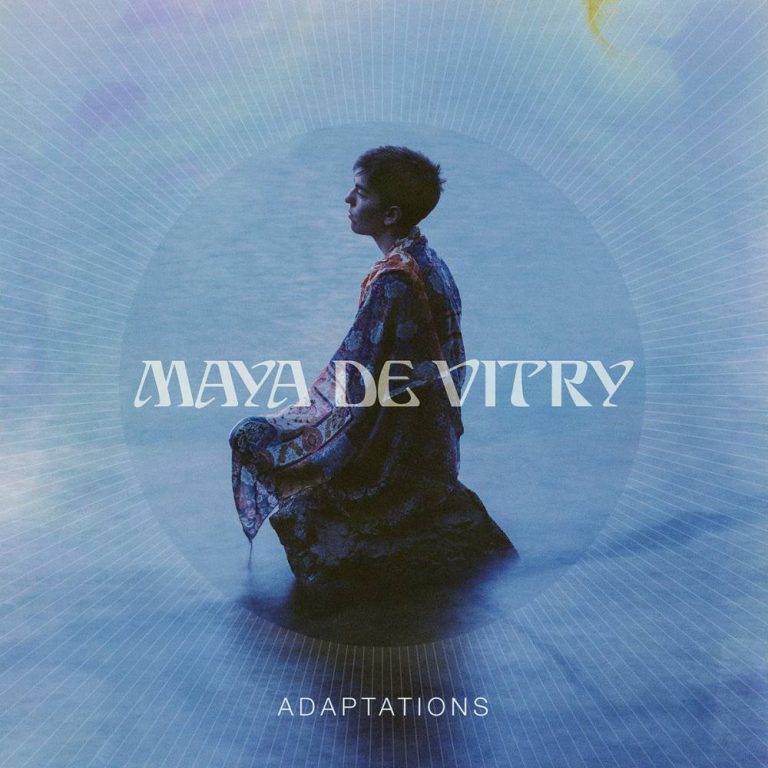 Maya De Vitry
Adaptations
Adaptations is the new solo album by Maya De Vitry, and like the changing of seasons it opens like a breath of wind. Adaptations is a departure from the music we have come to know from her time in the stray birds. This is a different album and highlights Maya's beautiful vocals perfectly. It's not a stretch for this multi instrumentalist, it's just a departure from the past and an emergence into a new era for her music. It's a good album.
A few years back Maya followed a muse and Adaptations is the result. A delayed flight lead Maya to retreat to a family cabin. She ditched the return flight to Nashville and headed into the woods. In the quiet she found her own voice, revisited music that moved her like Neko Case and Tom Waits. By the time she walked out she had a new batch of songs. Back in Nashville she and Dan Knobler got a band together to make demos but soon realized they were recording a record.
Recorded, produced, and mixed in Nashville at Goosehead Palace by Dan Knobler, Alex McCollough mastered the album. The band consists of Maya De Vitry on vocals, acoustic and electric guitars, Anthony Da Costa on electric and acoustic guitars, harmony vocals, and wurlitzer on "When The Memories Come Around". Sam Grisman plays bass and Jason Burger adds drums and percussion. Additional artists include Lindsay Lou and Courtney Hartman with harmony vocals, Oliver Wood adds slide guitar and harmony vocals, Russell Durham plays violin, viola, and stringed instruments. Ethan Jodziewicz plays bass, Emily Nelson on cello, Andy Clausen adds trombone, Kristin Weber adds violin. Kai Welch adds organ and wurlitzer, and lastly Dan Knobler adds acoustic and electric guitars, vibes, synths, casiotone, and organ.
As stated above, Adaptations opens like the wind. "Wilderness" begins with the sound of the forest and then there is a cosmic shift and the ethereal vocals sing that it is time to leave the wilderness. Maya is ready to introduce her new self to the world. "What The Moon Says" begins with a full and deep multi-layered rich sound. It's a complete shift from the opening track and it's perfect. Co-written Courtney Hartman, who adds harmony, and is one of three co-writes on the album. All of the other songs are written by Maya. "Anybody's Friend" is the other co-write Ana Egge and has a driving tomtom drum beat that is layered with guitars, violin, and organ that ebbs and flows beautifully. "Slow Down" also co-written with Egge rocks from the first drum beat.
Maya has some slower reflective songs like the sparse "The Key" that slowly builds. "My Body Is A Letter" has a cosmic almost otherworldly vibe. "This Side of a Dream" is a waltz-like commentary on surreal events unfolding. "You" is a simple acoustic ballad.
"Go Tell A Bird" is a rambling, string-band tune with a far eastern feel that speaks to disappearance of freedoms in the land of the free. Folk Alley gave high praise to this song for doing "…everything a folk song is supposed to do…and…exceptionally well". I couldn't agree more. "How Do I Get To The Morning" is a grooving revival complete with upright bass, with slide guitar and harmonies by Oliver Wood. "Anyone At All" is another rocker that speaks most directly to getting away to the woods alone. "When The Memories Come Around" is country standard perfectly suited for that last song, which it would be except this album serves a different purpose.
Adaptations are songs of reflection and growth, of presence and connection, of choice and transformation. Maya De Vitry is a true artist. She is spreading her wings. How exciting to be witnessing this grand adventure.