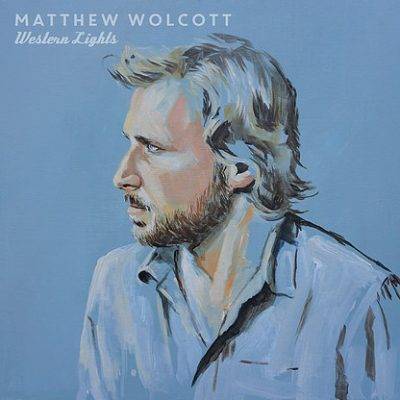 Texas artist Matthew Wolcott proves, in his debut release Western Lights, that there is always room for another talented, sensitive songwriter. The five songs here allow Wolcott to paint melancholy pictures with sound. His piano playing perfectly accompanies his rich voice, which reminds this writer of Jackson Browne's.
The title song "Western Lights" sets the mood of sadness laced with a bit of hope, while "Olde Towne Blues" is full of nostalgia for a beloved place that just seen better days. "Dixie's Waltz" continues the theme of nostalgia and regret and Wolcott throws in an unexpected bit of trumpet among the piano and strings..
"Who Are You Tonight?" seems to me to be one of the two most heartfelt of the five songs, with its haunting refrain, "Where there's smoke, there's an alibi." The second most heartfelt song is my favorite track, the beautiful acoustic "Lost in the Roses." Wolcott's plaintive harmonica joins his voice and piano to create a true poetic masterpiece.
These songs introduce us to Wolcott's skill as a musician and songwriter and certainly leave us wanting to hear more. Listen to his one when your mood is mellow.
[amazon_link asins='B01M34HF4V,B01M2BT67F,B01M6BALDO,B01M9I93JX,B01MDTLPA4,B01MQ38FKO' template='ProductCarousel' store='maasc-20′ marketplace='US' link_id='b64a2d86-1a2b-11e7-b17a-d7b2a4bd116c']