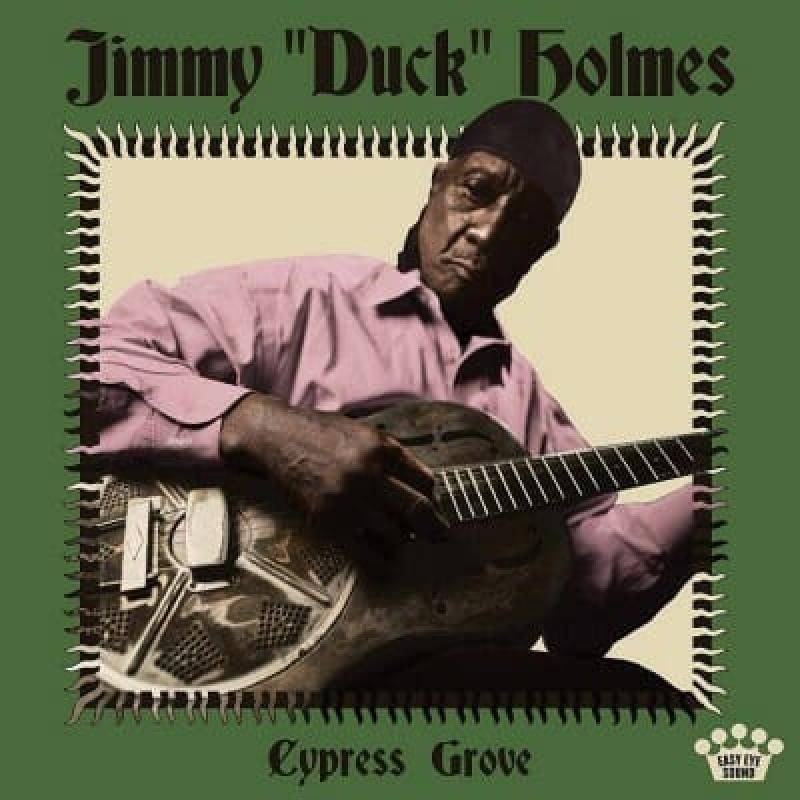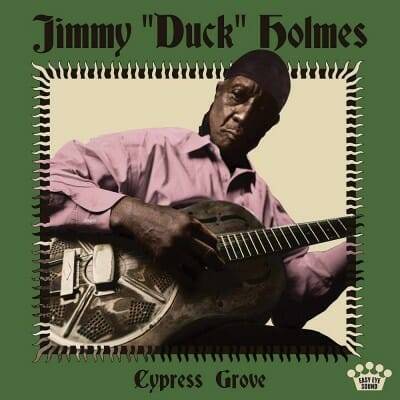 Jimmy "Duck" Holmes
Cypress Grove
Easy Eye Sound
Jimmy  Charles "Duck" Holmes was born in Bentonia, Mississippi in 1947. The seventy-two-year-old Holmes is the last torchbearer of the rural style known as Bentonia Blues. He is also the proprietor of the Blue Front Café on the Mississippi Blues Trail and the oldest surviving juke joint in Mississippi.
Holmes learned to play from Henry "Son" Stuckey a next door neighbor. The Bentonia tradition of country blues utilizes an E minor guitar tuning Stuckey learned while serving in France during World War I and which he taught to a young Skip James. In 1957 Holmes started to learn from Stuckey who passed on in 1966. Holmes first recorded in 1991 but his debut album "Back To Bentonia", on Broke and Hungry Records, wasn't released until 2006. His seventh recording was 2015's "Live at Briggs Farm Blues Festival". His last album 2016's "It Is What It Is" on Blue Front Records was praised as gritty, raw and addictive.
The eleven songs feature Holmes solo acoustic and with a band including Eric Deaton, bass; and Sam Bacco, drums and percussion. The album is produced by Dan Auerbach of the Black Keys who sits in on guitar on two tracks; Guitarist Marcus King also guests. Auerbach states "I like to work with people who inspire me, and Jimmy inspires me, Jimmy's music is rough and tumble, and it can shatter a lot of preconceptions purists have about Delta blues".
Holmes opens with his solo acoustic version of "Hard Times" written and recorded by Skip James in 1931 as "Hard Times Killing Floor Blues". The hypnotic induced song is played in a D-minor tuning. Two more songs from James "Cypress Grove" and "Devil Got My Woman" both feature the rhythm section.
Other selected covers re-interpreted as Delta Blues include Jimmy Rogers "Goin' Away Baby"; Muddy Waters' "Rock Me"; Willie Dixon's "Little Red Rooster"; Jessie Mae Hemphill's "Train, Train"; and Robert Petway's "Catfish Blues" first recorded in 1941.
Holmes also includes three originals.  "Two Women"; "Gonna Get Old Someday" featuring the lyric "I'm gonna' stop drinking and I'm gonna' stop running 'round" and "All Night Long" featuring guitarists Auerbach and King.
Holmes adds "I want to play this music as much as I can, because I want younger people to see it and get the passion for it and carry it on. It's important, it's blues, so it's the foundation all American music was built on. And it's the truth, all true stories about real life, 'cause country blues got no room for lies". Holmes' hypnotic music will place you in a trance.
Richard Ludmerer