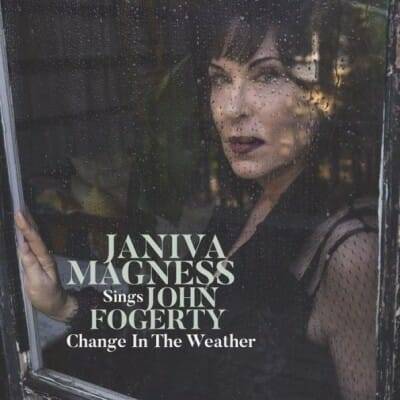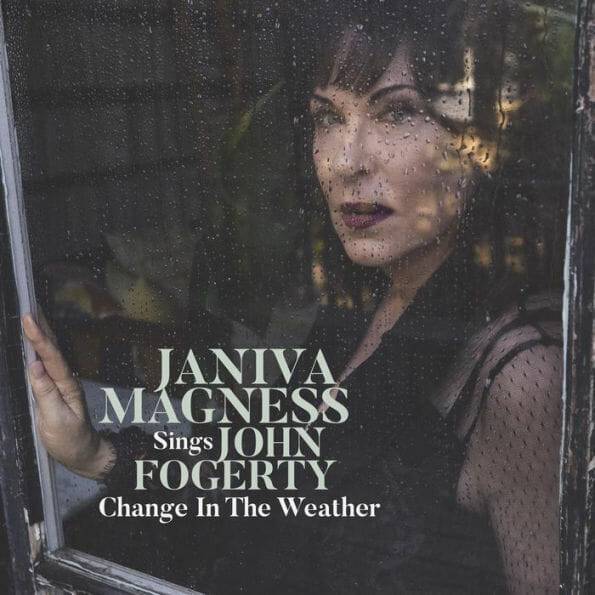 Janiva Magness
Sings John Fogarty: Change in The Weather
Bluelan Records
Janiva Magness was initially inspired by the intensity of an Otis Rush performance. Rush gave Magness an appreciation for songwriting too. Magness has been nominated for twenty-eight Blues Music Awards having won that award seven times. She has won the award for Contemporary Female Artist five times and is the only female artist to ever win as B.B. King Entertainer of The Year. Magness has previously stated that she especially covets her 2013 win for Song of The Year as much as any. Magness has an appreciation for great timeless songs.
This is Magness' fifteenth album and a project on which she re-invents the songs of John Fogarty the leader of Creedence Clearwater Revival. The ensemble includes vocalist Magness and her regular touring band of Zachary Ross, guitar and dobro; Gary Davenport, bass; and Steve Wilson, drums. Producer Dave Darling is added on guitar as is keyboardist Arlan Oscar. Backing vocalists include Bernie Barlow, Ross, Darling, and Magness.
This project was first conceived when Magness included Fogarty's "Long As I Can See The Light", rearranged as a gospel infused anthem, on her 2016 Grammy nominated "Love Wins Again". Magness states "Kirk Pasich, the founder of Blue Elan, suggested that we record "Long As I Can See the Light" and I loved adapting and singing that song, so it was a natural evolution to "Change in The Weather". Included are twelve Fogarty penned songs.
Magness suggests that Fogarty's "Lodi" is about the life of a touring musician as she sings "I came into town on a one-night stand…looks like my plans fell thru…oh lord, I'm stuck in Lodi again". She is joined by outlaw country singer-songwriter Sam Morrow and their voices are a nice contrast as they sing in a vocal duet.
Magness continues "A lot of the lyrics of his early material were protest-oriented, and that's important to me…to be speaking out about the current affairs in our country and the world". Both the title track, "Change in The Weather", and "Bad Moon Rising" are about climate change as she sings "I see a bad moon rising, I see trouble on the way, I see earthquakes and lightning, I see bad times today…"
The topical "Fortunate Son" is now, more relevant than ever before, as the lyrics express distorted patriotism, and an abuse of privilege. "It ain't me…I ain't no fortunate one no…and when you ask them, how much should we give? Ooh they only answer more…".
"Don't You Wish It Was True" is a longing for a better world. Magness is featured in another buoyant duet, this time with the Grammy award winning Taj Mahal. The closing tune "Lookin' Out My Back Door" includes a different band with Rusty Young, dobro and guitar, Jesse Dayton, guitar; and Aubrey Richmond, fiddle.
Magness concludes "it's hard for me to separate my life from my artist's life…yet everything about me…is real". Magness has built an impressive career and is now an artist at the apex of both Blues and Americana. Her soaring soulful style make Fogarty's songs new again.
Richard Ludmerer