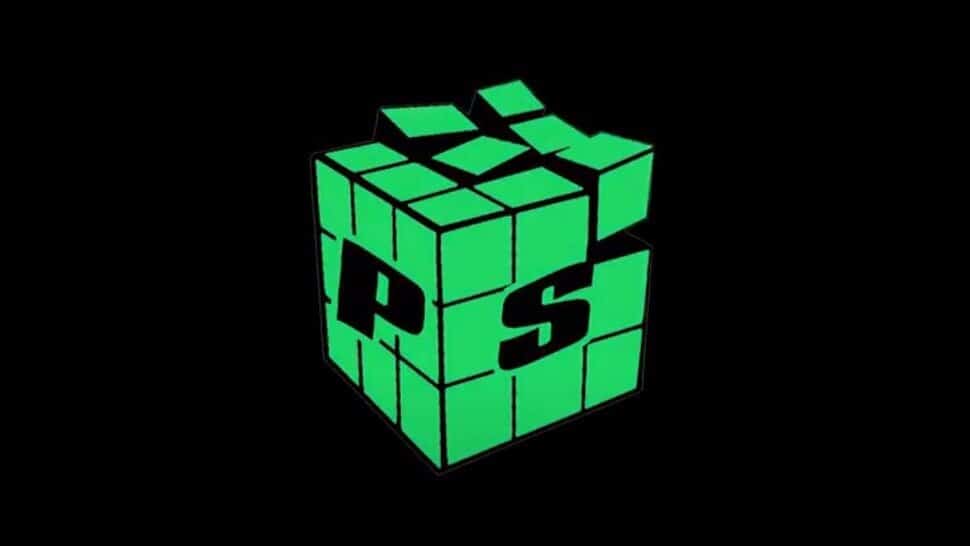 ---
---
---
---
---
---
---
---
Making a Scene Presents an Interview with a Pro – Benji Stein Founder of Playlistsupply.com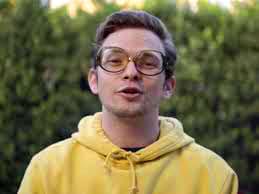 In today's streaming world, many indie artists have been struggling to find a way to take advantage of Spotify's playlisting to get more exposure and generate more income from their recorded music. Many have fallen prey to bogus playlisting services that made exorbitant claims but in the end just resulted in little to no measurable results for over the top fees.
If you are a DIY musician, finding the information on who to send your music to for playlist inclusion becomes a tedious task. You can subscribe to a database service that collects and stores the information for you to access. But the problem then becomes when that particular playlist curator gets inundated with emails, they tend to change or delete their email. You also have the issue in this fast paced world, playlists come, go and change names quickly. These are issues that become difficult for static database solutions to stay on top of.
Playlistsupply.com has come up with a unique cost effective way to solve this issue. Using Artificial intelligence and machine learning they have found a way to access Spotify playlist data in real time. This results in a situation where each search is a snapshot in time and the data that you get is 100% viable.
How it works
You sign up on their site and subscribe to their service with costs $19.99 a month. You can sign up for a single month or take a full month by month subscription, there is no long term contracts.
Once you access the site you head to the "Tool" section of the site and you are given a two simple search fields. The first is pretty basic, your keyword, which can be a genre, artists name or phrase. The next is your "Critera" which is segmented into 7 distinct types of search results.
 "Nothing" which will give you a full result based strictly on your keyword(s).
 "Social" which will give you a list of results that satisfies your search keywords and have some sort of social media contact info for the playlist curator.
"Email" which gives you a list of results that satisfies your search keywords and have a listed email address for the playlist curator.
"Instagram" which gives you a list of results that satisfies your search keywords and have a listed Instagram contact handle for the playlist curator.
"Twitter" which gives you a list of results that Satisfies your Search Keywords and have a listed Twitter handle for the playlist curator
"Similar Artists" Takes an artists you type in and with the help of some AI finds playlists that contain your search artists and similar artists in playlists .
"Similar Artists with Emails" Does the same as the above but concentrates on playlists that have email address contact for the playlist curator
The Data Results
The information you are given can be valuable in determining which playlists you approach. This includes the following; Playlist Name, How many Followers that playlist has, How many tracks are in the playlist, the Playlist Curators Name, If it is a Public List, List URL Links, Social Media handles, Email and Playlist description. 
Of course the usefulness of any data you get is dependent on what formats you can export it in. Most email programs require you use CSV or Excel formatted data in order to import the information into their system. Playlistsupply.com allows you to export the complete search data as CSV, Excel, PDF, direct printing and the you have the ability to "Copy" and past into any word processor.
Conclusion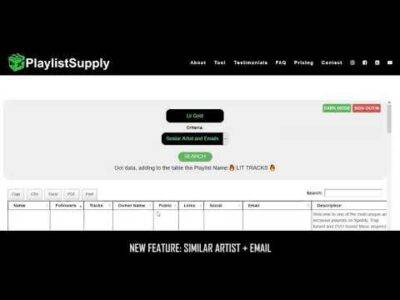 I will be honest with you, I am always skeptical when it comes to anyone who claims to get you on Spotify playlists. I had the opportunity to talk to Benji Stein the founder of Playlistsupply.com and he did not shy away from the tough questions. I purchased a month of the service for $20 (no I did not get it for free) and ran some searches myself to get a good feel for how it works, what it could do and how valuable the information could be.
What I found is that this has the potential to be a valuable tool for not only the indie artists who is willing to put in the work, but more importantly for radio promoters, Managers and Public relations experts who are looking to expand their services into the world of Spotify Playlisting for their clients.
The reason I say this is really simple, just having the data is only one part of the formula. Knowing how to approach these curators properly, knowing how to distil the information to a manageable number of curators that are "Most Likely" to add your music to their lists and which ones will be the right step in a coordinated marketing program is a skill that is developed with experience. 
This is not to say that an indie artists cannot utilize this service or the information, but they have to keep in mind that having the data to connect with playlist curators and getting them to add their music to their playlist is only part of a larger picture when it comes to an overall marketing plan.  The data provided by this service can be invaluable to an artists who understands where and how Spotify playlisting can be realistically used to promote their recorded and touring music business. Of course, having an expert to help you put together that larger vision can't hurt, but with some research and realistic expectations there is no reason you cannot successfully achieving your goals. 
The Music Industry is changing constantly! The shutdown of the gig economy has accelerated that change in some unpredictable ways. We have had to contend with Content Creation, Playlisting, Funnel Marketing, Live Streaming, Music Videos, etc. all the while stumbling on how we can monetize our art and generate enough income to continue to do what we do. Anytime a tool comes along that simplifies any part of this crazy industry we are in and it doesn't cost you more than Starbucks money, I say that is a good thing.
With this in mind I can say that Playlistsupply.com is an innovated solution and a great resource, one that I can recommend.
Editors note: There has been no compensation or promise of future compensation from sales of playlistsupply for this review
Find our Podcasts on these outlets
Help Support Making a Scene
Your Support helps us pay for our server and allows us to continue to bring you the best coverage for the Indie Artists and the fans that Love them!
Make a one-time donation
Make a monthly donation
Make a yearly donation
Choose an amount
Or enter a custom amount
$
---
Your contribution is appreciated.
Your contribution is appreciated.
Your contribution is appreciated.
Donate
Donate monthly
Donate yearly
You can donate directly through Paypal!
Subscribe to Our Newsletter