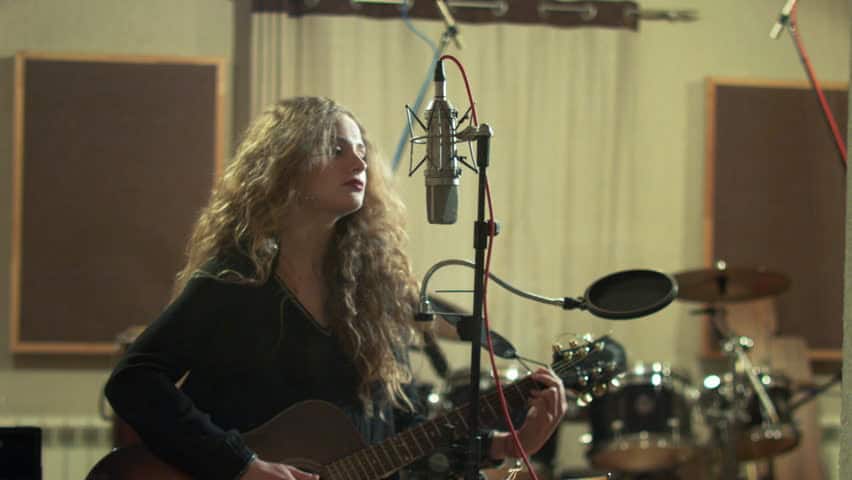 Time to Start your Project
So, you raised some money, and now you are ready to take your project into the studio. There are so many things to consider before you start writing those checks. Let's face it, recording a CD can be a very expensive project. So, lets see what we can do to ease that burden on your pocketbook.
Finding the Right Studio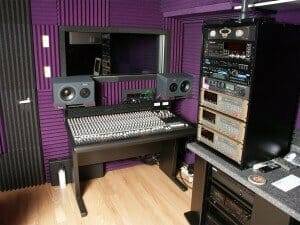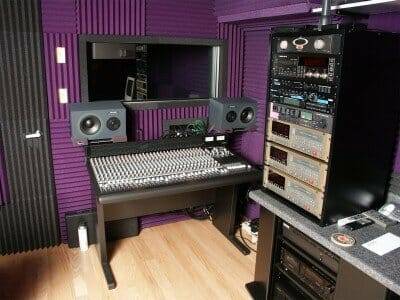 Sometimes this is not as easy as it sounds. There are big money pro studios, Small commercial studios, Home studios and of course those home studios on steroids. But the bottom line is you have to find a balance between budget and your return on investment. I have known artists that have spent $20,000 or $30,000 in a large studio with a fairly well named producer, thinking that this is going to guarantee their success. You know what, I will be honest with you. The chances of recouping that investment is slim to none. What they are doing is going on a ego trip and not looking at the business reality of it all. As an independent artist you have to have a business plan where you can go and look at what this going to cost you in the long run. There is more to creating a CD than just recording. You have to press the CDs,($500-$1,500) Create artwork/photo shoot ($250-$500), and if you decide to do a radio promotion, this can run you anywhere from $1,500 as a DIY project to upwards of $5,000 (or more) to hire a radio promoter to do it for you. You need to add up ALL your costs and decide what you think you can really sell. If you tour, you at least have a larger pool to sell the CD to, but if you are a local artist, that pool can be saturated pretty quickly. If the numbers don't work and you cannot recoup your investment I would start looking for a more cost effective alternative.
If you decide to go with a smaller commercial studio or a home studio, ask to listen to some material they have recorded. Ideally in the genre or the style of music you are planing to record. If that producer/engineer specializes in heavy rock, he may not be the right person to record an acoustic CD. And if that studio has a track record on the RMR or other radio or industry charts, this is a good sign that they are competent enough to work with. It's amazing what is available to the small home studio today.
I have seen some home studio's that rival many commercial studios today, and with the right person working as an engineer can make all the difference. Talk to the engineer, make sure he is knowledgeable and is easy to work with. Nothing can ruin a session faster than a cranky and unaccommodating studio owner/engineer.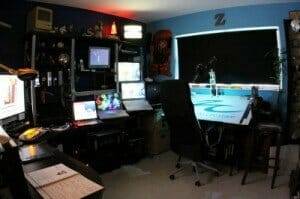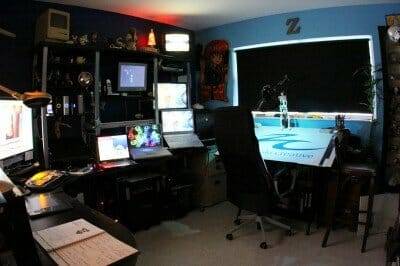 Look for a good collection of different type mics. Dynamic mics are good for some things, but any decent studio should have a collection of Large and Small diaphragm condenser mics as well as Tube Mics and some Ribbon mics. The reason is the more microphones you have to select from the better the chance to get the sound you want.
DON'T GET HUNG UP ON PROTOOLS!! – I can't emphasis this enough. Protools is a great DAW (Digital Audio Workstation), Some people Love it .. some hate it, but there are so many other DAW's that are as good, if not better. Programs like Sonar, Logic, Performer, Cubase, and so many others are breaking new ground in the field of digital recording. What you want is a studio that knows it's DAW and how to work with it efficiently and knows how get the best sound out of their system. They Should know how to use plugins properly, have good mics, preamps, etc. This can be determined pretty quickly once you listen to what the studio can produce from former clients.
The bottom line, use your head. You want to find a studio that is not going to break the bank but can give you a good sounding product. Remember some of the greatest recordings of all time were done on 4 track recorders!
I know some artists that recorded their CD's in smaller home studios and ended up selling the masters to the record company. And I will be honest with you, you would be surprised on how many recordings are done in smaller niche and home studios. It's like any instrument, it is all about who is using it.
Do Your Homework
Once you find your studio, and you have booked your time, it's time to get down to business. Remember most studio's charge by the hour. So this is not time to practice, or work things out. That is something you should do BEFORE you go into the studio. Rehearse, prepare, rehearse and then rehearse some more. When you walk in that door to start recording you should be ready, with a list of material you want to record. You and, if you have one, the band should be able to play the songs in their sleep. You will find that the sessions will go better and quicker if everyone is on the same page and ready to go .. I cannot stress this enough. This is probably the single most important thing you can do when you go into a studio to record. You will be surprised how quickly even an inexpensive studio will eat up your budget if you are not prepared when you walk in the door. It's a better use that time later when you get into the mixing and mastering of the project.

Leave the Party at Home
Again this goes towards being cost effective in the studio. I will be right up front here, there is no place for drugs or partying of any kind in the studio. This is a place of creative work. Always act professional and arrive ready and able to get the job done . Leave the wives, girlfriends, hangers on, groupies, friends, dealers, buds, and all other non essential people at home as well.
Conclusion
If you follow these simple principles you will have a much better recording experiance, and MAYBE .. just Maybe .. you might get your money back!
Richard L'Hommedieu
Midnight Circus Studios