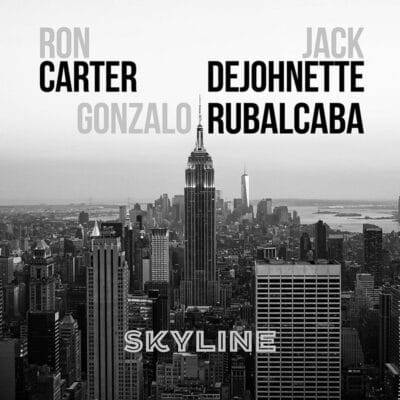 Gonzalo Rubalcaba, Ron Carter, Jack DeJohnette
Skyline
5Passion
Skyline is the first of a planned trilogy of piano trio albums for his own label, 5Passion Records, that the Cuban-born pianist Gonzalo Rubalcaba founded in 2010. Rubalcaba tapped two living legends to deliver this inaugural foray, bassist Ron Carter and drummer Jack DeJohnette. They were two of his major influences in incorporating American music and jazz into his own style and because the album straddles the lines of a conventional jazz piano trio and one centered on Afro-Cuban rhythms, he tapped them for their versatility and for their injection of their individual styles into his compositions while also allowing them each to contribute a pair of tunes. The best piano trios involve stimulating conversations among the three musicians, and Rubalcaba knew he had that with this rhythm tandem.
They kick off with first of two Cuban standards, "Lagrimas Negras," a bolero from the '20s with Carter jumping out early, soloing in a series of riffs, while DeJohnette keeps a steady Latin beat. The second standard, "Novia Mia" comes in the middle at track five, as Rubalcaba digs deep in his solo of the Cuban ballad, testimony to "it's not how many notes, but the right notes at the right timing."
Rubalcaba taps his 90s Blue Note period for his two originals with the first, "Promenade," appearing on 1998's Inner Voyage, then and now a tribute to Ron Carter. Rubalcaba and DeJohnette make their own statements, converse some, but mostly weave in and around Carter's elegant but substantive bass lines. The second, "Siempre Maria," comes from 1992's Suite 4 Y 20, here structurally and harmonically overhauled to be both explorative in some sections and theme focused in others.
Carter contributes "Gypsy," from 1979's Parade with Chick Corea, Tony Williams, and Joe Henderson. Carter lays out a new intro but soon summons the walking bass line that recalls the original, though this is rendered at a more relaxed tempo while retaining its explorative nature. It has Rubalcaba playing both Henderson's lead lines and Corea's comping lines. The latter third of the tune spotlights DeJohnette and, secondarily, Carter before Rubalcaba returns for one last series of rapid runs before ending with a calm, but sparse contemplative aura. Carter's "A Quiet Place" is familiar to DeJohnette who played on its first showing, from 1978's A Song for You. It shows the versatility of the oft-high flying Rubalcaba who settles in calmly comforted by Carter's sturdy framing of the piece.
DeJohnette penned "Silver Hollow," first recorded in 1978 with his New Directions group, then 13 years later, with Rubalcaba, on the latter's The Blessing. It comes across like a musical soundtrack to a children's story, spare in parts but deliberate as if seeking a pathway colored with a mix of bright and noirish chords. DeJohnette also offers one from his time as pianist, (both Rubalcaba and DeJohnette have history with both drums and piano), when in his formative years he learned by watching Ahmad Jamal. Hence the title "Ahmad the Terrible." It has those traits associated with Jamal – muscular melodicism, tension and release and the art of both being casual and deeply focused within the same piece.
Two covers and two from each trio member leads almost inevitably to one where all three share the credits as indicated by the title "RonJackRuba," born out of a spontaneous improvisation rooted in the blues that the trio did not even know was being recorded. The engineer Jim Anderson had left the room to tend to a tech issue but had the good sense to keep the tape rolling.
These are three masters, all legendary on their own instruments, even though Rubalcaba is considerably younger. Unlike many trio albums, this one is not centered just on a collection of swinging tunes and a few ballads but rather conceived to draw from the personalities and sensibilities of each as if picturing intense discussions of convicted give and take where each voice is valued. Throughout the listener gets a sense that the trio is exploring, probing, and wrestling down whatever idea they are presented with.
Help Support Making a Scene
Your Support helps us pay for our server and allows us to continue to bring you the best coverage for the Indie Artists and the fans that Love them!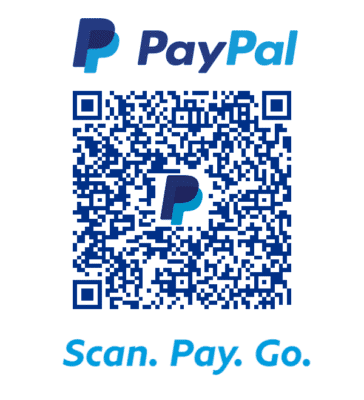 FOLLOW US ON INSTAGRAM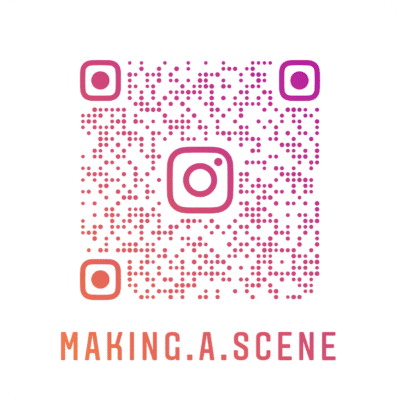 Subscribe to Our Newsletter
Find our Podcasts on these outlets