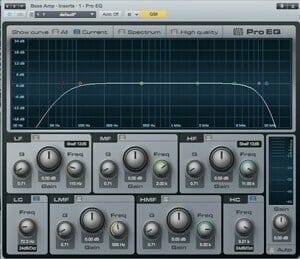 EQ Made Easy
One of the most mis-understood and mis-used effect in recording and mixing has to be Equalization. Using EQ in recording and mixing is more than a simple Treble/Bass adjustment. If not used properly you can easily take a really good recording and turn it into sonic mush in just a few knob turns. Adding to the general lack of knowledge about when and how EQ should be used, there are many different kinds of EQ's available. From Parametric to Graphic, Anolog to Digital, each has it's own sound and unique application. Add to this, there are so many different types and emulations of EQ's such as Pultec and SSL, Cambridge and Neve, etc. This can give you a huge pool of options that can either make your mixes shine or have them fall into a complete sonic horror show.
Vision Recording Studios on the heals of their "Mixing Made Easy" video instruction series has released a companion instructional video dealing specifically on using EQ's. As a recording engineer for over 30 years, I have seen how EQ can be used for good, and I have seen it used for bad. The difference is between the two is based on the engineer understanding three simple principles.
WHY should you use EQ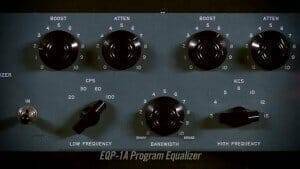 David starts out with his introduction with an extensive and through explanation of when and why you would use EQ. Using real world applications he explains the reason you would apply and EQ, and why you would not use EQ. There are some very specific reasons why you would apply an eq, and there is a method on how apply them in your mix. David makes learning this really important concept simple and concise.
Understanding The Types of EQ's
There are several types of EQ's and learning how they work is essential in knowing what kind you need to apply to the track in your mix. Parametric with it's Frequency, Gain, Q, Histogram, Low Pass, High Pass, Shelving etc to Graphic with fixed bands of boost and gain, to specialty types like the Pultec, Understanding how they operate on your sound is essential. This series is very comprehensive in how this is explained and the added bonus of doing A/B/C comparisons between different EQ types really brings their application into focus.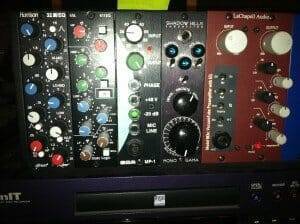 Understanding how to use the Tools
There are many different EQ plugins available on the market, they are all based on the basic types of eq's, but each has it's own "Color" and "Method" of applying EQ principles to your source. What is unique about this series is that David goes to great lengths to give you an in dept explanation how each of these tools are used, their different layouts and what each knob does not only visually but how they affect the sound source you are working on. You get real world applications. He walks you through how to EQ a Bass Drum, Snare, Drum Kit, Bass Guitar, Guitars, Keyboards, all the way to working on a full mixbus! This would be great in itself, but David takes it a step further and gives you a good comparison of sonic differences between different EQ's from different manufacturers with A/B/C comparisons so you can hear for yourself what each can bring to the mix.
Conclusion
There are many tutorial videos out there that explain the ins and outs of recording and EQ, but none I have seen have taken the subject to such a comprehensive direction. "EQ Made Easy" is well worth the investment for anyone who wants a better understanding of this essential recording and mixing tool. I would consider this instruction series as well as the "Mixing Made Easy" a must watch for anyone who owns recording software and for $15 you have no excuse not to buy this video series.