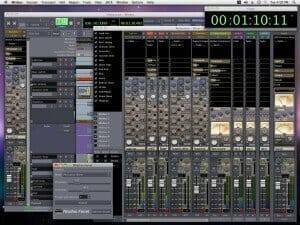 The home recording revolution that started in the 80's with inexpensive 8 and 16 track recorders has evolved into an industry of recording software, hardware modeling and audio interfaces. The tools that are available to the home recording studio today would be the envy of professional studios of only 20 years ago. The problem is there is a large gap between the tools that are available and the knowledge needed to use them effectively.
Broken down, there are two distinct area's involved in recording. First you have the acquisition of your raw tracks. This in itself is an art; Mic placement, proper levels, isolation, room design, etc etc. The second is the "Mix" process. This second process is where the creativity and the ear of the engineer comes into play. This is one of the most important and most misunderstood part of the process. This is where you get to use all those great hardware modeled plugins, Eq's, Compressors, Reverbs, Delays, etc. to create your sound. If you don't understand how these tools work and better yet, how they interact with each other, you can quickly turn some well recorded tracks into total sonic crap.
Now there are a lot of tutorial video's on how to record, how to use different software DAW's, etc. But, most of the tutorials that I have watch tended to be a dry listing of features and how they operate, only glossing over how they can be applied to a real world situation. Sometimes leaving you more confused than enlightened.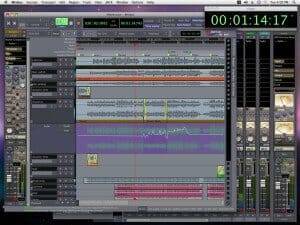 Enter "Mixing Made Easy", produced by David Vignola of Vision Recording Studio in Connecticut. What makes this tutorial series different then the rest, is this is a real world mixing situation. David takes a mixing project from start to finish explaining his process in a series of 9 videos.
1. Intro: 24 mins
The first video of the series is the intro. For the most part, I have found that most intro video's to be useless and self serving. But, David starts off his video series with an intro that not only outlines his method of teaching, but gives you an outline of the project that you will be working on as well as establishing the "Mindset" for what is needed to start to "Mixing". This makes this first video more than an intro, but an integral part of the series.
2. Clean and Setup: 1 hour 11 mins
In this video you are presented with some of the most important concepts I have ever seen in a video series. The idea that spending time cleaning up your tracks and setup your DAW is a concept that is so often overlooked. David goes into some interesting techniques that every home recording engineer should make part of their process.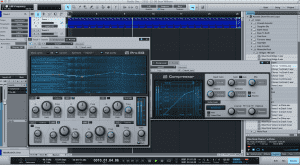 3. Gain Staging: 27 mins
Ever since digital audio became the norm in the recording industry it has sparked the "Volume Wars". Many beginning recording engineers frequently find themselves a victim of this. In this video you get a real world explanation of this VERY important concept of controlling the gain stages from the input to the output buss.
4. Drums: 1 hour 36 mins
One of the hardest thing to get right in a mixing session is the drums. David takes you through a drum mix using compressors and Eq's to create a solid foundation to the mix. What impressed me most was how David explained each step of the process with both compression and EQ. A/B'ing the before and after of each process allowing you the ability of really understanding what is happening to the sound when that particular plugin is applied. This one video is worth it's weight in Gold Records!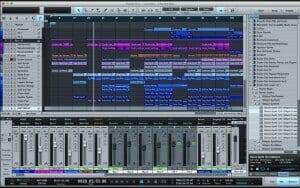 5. Bass Percussion and Keys: 37 mins
It's all about the Bass! I have to say this is one of the best real world explanations of treating a bass guitar I have seen thus far. Add to that the concepts of working with different percussion instruments and treating keyboards is invaluable. I can tell you by the time you finish watching the videos up to this point, your understanding of compression and EQ applications will start to clarify and your view of what can be done with your mixes will begin to excite you.
6. Guitars: 44 mins
Working with both Acoustic and Electric guitars, David shows you some important concepts and some very interesting tricks to make your guitars shine in the mix.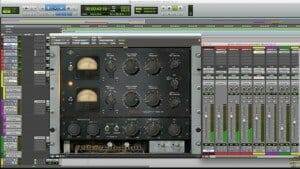 7. Parallel Drums and Rough Mix: 40 mins
Now, this video was a real treat for me. Two concepts are presented in this video that stood out to me. The first is the importance of "Fresh Ears" when working on a mix. Giving yourself time to reset your ears during the mixing process is so important the fact that David makes it a point at this stage of the video series was impressive to me. The second was David's explanation of Parallel compression and how it is applied to drums in a mix was so comprehensive and easy to understand it took me by surprise. I cannot stress enough how important for a beginning engineer to understand parallel compression. David takes you through the process in such a way that I can't help feeling that he will create a "Light Bulb" moment.
8. Vocals: 1 hour
Once again, David explains this important subject in such a way that you begin to not understand the "Concepts" of treating vocals in a mix. As he works with tracks in the mix you watch as the vocals come to life and at each step you are given an explanation of what is happening.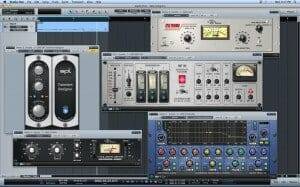 9. Final Mix: 23 mins
Here is where you put the final touch on your mix. Working with Reverb, Delay, etc. Once again, in David's style, he takes you through the application of these effects in a mix. Putting on that final sheen. It's interesting to hear the final product and then go back to the original tracks as heard in the early videos and you are struck by how well the concepts outlined in this video series worked.
Conclusion
I have been a recording engineer for over 30 years. When it comes to video tutorials on mixing and recording I am probably the toughest critic around. When I watch most of these video's I always get the impression there is more technical knob twisting and not enough explanations aimed at the creative aspects of mixing. David has done a wonderful job of blending explanations of highly technical concepts with a real world creative application. If you are a beginning, Intermediate or even an experienced Recording engineer, no matter what software you are using, I would make it a point to purchase this video series. Each of the concepts are explained in such a way that you can apply them to your own existing plugins. This is what sets this series apart from the others. You get an understanding of the "Concepts" on how to use compression, reverb, eq, etc in a mix! The most amazing part of this is the price of this series is only $15, YES I said $15!! No matter how long you have been recording, you will gain some knowledge from this very well laid out video series on Mixing. As I stated earlier, I have been recording for over 30 years and I am not ashamed to say that I even picked up a few tricks that I will be using in my next mix session!
Based on how well this video series is laid out, the professional manner in which it was produced and the superior value it presents to the music community. Making a Scene does not hesitate in awarding David Vignola's "Mixing Made Easy" the "Making A Scene – Musician Worthy Seal of Approval"!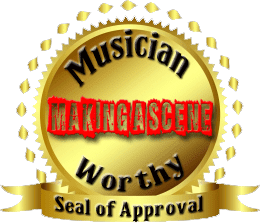 Purchase Your Copy of Mixing Made Easy By Clicking HERE!!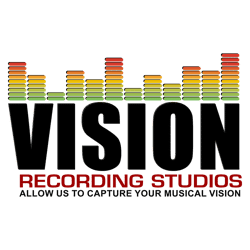 Vision Recording Studio – Facebook
Established in 2005, VISION Recording Studios is a state of the art home recording studio that has been custom built to achieve a professional recording at a fair and reasonable price.
VISION Recording Studios is a custom-built 900 square foot recording studio facility that consists of 5 rooms. My studio was built in what once was an un-finished basement that is completely underground. We had a totally blank canvas to work with and we brought in a studio design engineer to help us properly design a recording studio that was both sound and climate controlled. We took great care to ensure that we designed a space that would make our clients feel comfortable and at ease. We did not want this studio to feel like an industrial space like most other Connecticut recording studios.
David Vignola
Producer / Mixing Engineer
VISION Recording Studios LLC
Naugatuck CT 06770
Ph – (203)-893-1448
E-mail – visionrecordingstudios@yahoo.com
Website – https://www.visionrecordingstudios.com
Facebook – https://www.facebook.com/visionrecording
You Tube – https://www.youtube.com/user/VisionRecordingCt
Twitter – https://twitter.com/VISIONRecording