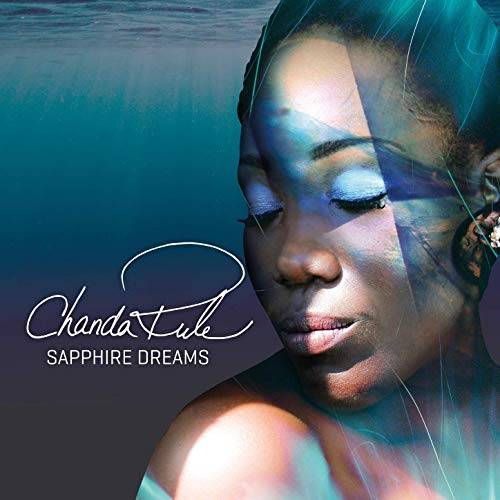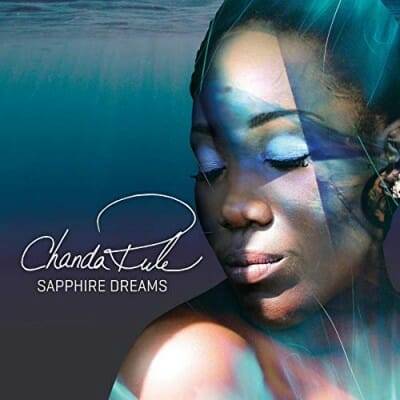 Chanda Rule
Sapphire Dreams
PAO/Blujazz
Amazing, multi-talented Chanda Rule is a singular talent that may escape the attention of many because the Chicago-born, New York-experienced artist is now living in Vienna where this jazz vocal album, Sapphire Dreams, was recorded about 20 months ago and originally released on a European label. Rule recorded with the iconic pianist Kirk Lightsey, who has been living in Paris since 2000 but built his career backing vocalists in Detroit and on the West Coast in the ''60s before logging time with a who's who of jazz including Dexter Gordon, Chet Baker and Woody Shaw, to name just a few.  As you'd expect, his piano work sparkles but the major star here is Rule who seems to be able to sing anything with her bedazzling voice. She has perfect intonation, marvelous phrasing, and gorgeous tone. Some claim they could listen to her all day, this writer included.
The album begins with four of Rule's originals. Listen to her sustain notes in "Seeds" and maneuver flawlessly through the rhythmic changes in "Oshun's Song" and "Angel Eyes." Her first four tunes comprise 27 of the generous 69 minutes, as she allows for plenty of soloing.  The latter half is mostly an array of standards you've heard many sing,  but none like Rule, however. They include Ellington's "I Ain't Got Nothing But the Blues," "Somewhere Over the Rainbow," "Skylark." Monk's Mood," "Afro Blue" and a live version of "I Cover the Waterfront," where her range will literally floor you. On five cuts she fronts a trio and the others feature horns. Most of it is mellow, well finessed  fare in terms of accompaniment but they do push the envelope on "Afro Blue" with Clemens Salesny on bass clarinet and Mario Rom on trumpet.  Thomas Kugi plays tenor sax and his solos on the opening "Oshun's Song,"  "Somewhere Over the Rainbow"  and "I Cover the Waterfront" are particularly inspiring.
Chanda Rule has roots in gospel, sings at times like a soul singer, and knows her way around jazz. She's rather genre-defying when considering the breadth of her projects. She had the courage to take on Nina Simone in "Feeling Good: A Tribute to Nina Simone" where she sang alongside saxophonist Donny McCaslin. She appeared as a featured vocalist on O1 Jazznacht, ORF's Dancing Stars, and shares her song and sound with digital performance art projects and folkloric dance companies. She has also opened for India.Arie, Kamasi Washington, Angela Bofill, Regina Belle & Whispers as well as worked with a variety of artists.
There's more. Rule is a published writer, ordained interfaith minister and speaker who uses her music for community building and liturgy. She has a Langston Hughes inspired concert series, "I Too Speak of a River," was granted the Harlem Stage Fund for New Works, and "Listening to Roots and Voicing Branches," a multimedia theater piece she penned and performed with recording artist Somi was presented in New York's Apollo Salon Featured New Works Series and Lincoln Center. Her original stories, that combine literature, sacred text and music have been awarded, commissioned, and are currently featured on the Vennly podcasts.
With so much success, especially in New York, why relocate? It was in New York where she met her partner-in-life, an Austrian. Since moving to Vienna she's embarked on a whole new musical career and performs all over Europe. Hopefully she'll return to the states to perform at some point, but one listen will prove to you that she is indeed a special talent.  This is some of the best jazz music, vocal or otherwise, heard this year. Highly recommended.