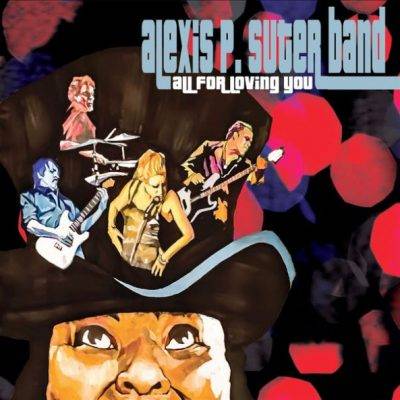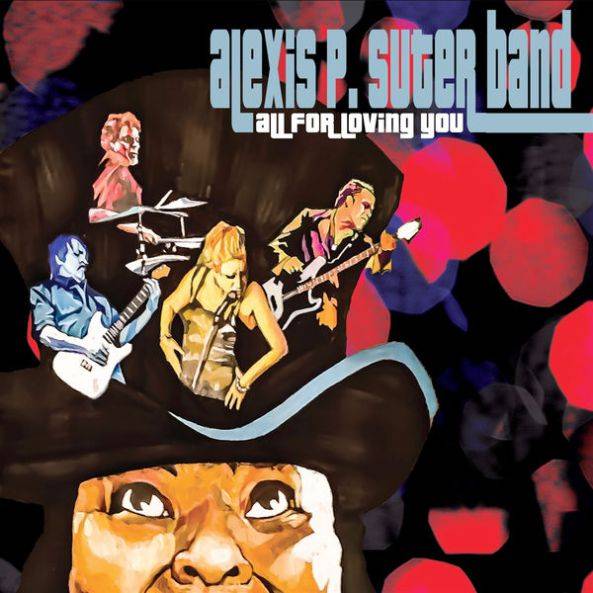 Alexis P. Suter Band
All For Loving You
American Showplace Music
When I first heard Alexis P. Suter open for Levon Helm I knew I was hearing a great new talent. Suter's second studio recording 2011's "Two Sides" earned her a 2012 nomination as Best Soul Blues Female Artist of The Year. What I didn't know was how Alexis was going to market her gospel styled bass baritone voice in order to receive maximum exposure on blues radio. Ben Elliot of American Showplace Music knew exactly what to do.
Using Big Mama Thornton as his model producer Elliot changed Suter into a blues rocker. Using the same band personnel Elliot unleashed Jimmy Bennett and turned up the volume on Bennett's guitar. 2014's "Love The Way You Roll" exceeded all of our expectations.
Suter's newest album "All For Loving You" is to be released on June 17th. If your looking for a balls to the wall album look no further. Once again the personnel are Suter, lead vocals; Jimmy Bennett, guitar; Ray Grappone, drums; Peter Bennett, bass; and Vicki Bell, backing vocals. Special guest John Ginty plays keyboards.
Lead guitarist Bennett has written four songs and co-written two more. The album opens with "Talk To Myself". Suter's deeply robust voice is great as she sings "I don't like to drink, it makes me too nice…I like talkin' to myself…tryin' to make some sense of it all". Bennett takes a terrific slide guitar solo. "Can't Find a Reason for lovin' you" features Ginty on the B-3. The slow blues "Another Place and Time" was authored with Bell; and the title track "All For Loving You" was written by Bennett with his brother Peter. "Livin in a World" features Bennett on rhythm guitar and Ginty on the B-3. Suter's vocal is wickedly fierce. "So Long" features Peter on bass.
Bell has written "Fool for You" and it's a great song. Suter has written "Every Shut Eye" and co-written two more songs with Bell. "Don't Ya' Tell" featuring Grappone on drums, and "Circumstance" featuring the rhythm section. The only cover is a sensitive gospel rendition of Lennon and McCartney's "Let It Be" with guitar from Bennett and a backing vocal from Bell.
If you haven't heard Suter lately your in for a treat. Check out her new album.
Richard Ludmerer