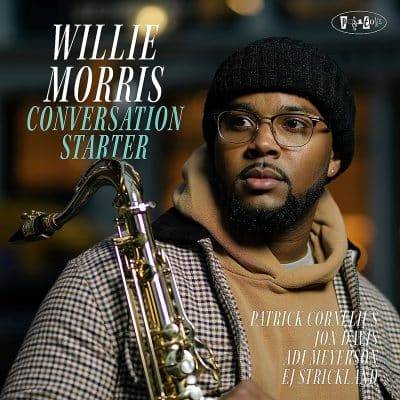 Willie Morris
Conversation Starter
Posi-Tone
While you may have seen the name Willie Morris gracing Posi-Tone releases such as those of Josh Lawrence and Something Blue, Conversation Starter is the saxophonist and composer's debut as a leader. Hailing from St. Louis, Morris has studied at Eastern Illinois University and at Julliard where he learned from luminaries such as Ron Blake, Roxy Coss, Ulysses Owens, Frank Kimbrough, and many others. Morris boasts a fierce, emotionally packed sound and chose his band wisely. He leads a quintet of altoist/flutist Patrick Cornelius, pianist Jon Davis, bassist Adi Meyerson, and drummer EJ Strickland, a few more names that you've seen on the label.
The album begins with Morris' declarative, relatively dark tenor across splashes of chords by the pianist in the mid-tempo hard bop "Tina's Dream," which alternates between anguish and hope, as Morris' fluid clusters are earnest and poignant in the tune he wrote for his mother while in the latter half Cornelius' alto and brighter pianism takes it into the more hopeful zones. "St. Upton Hin" is an anagram for Hunt's Point in the South Bronx, a place where Morris find beauty in the community of people living there, amidst the grime, poverty, and danger they face daily. So, it's probably an ode to resilience articulated in Davis' authoritative, steady pianism and the leader's lyrical lines, softened on the edges by Cornelius' alto flute.  "Cries" is a upbeat song with rollicking, percussive piano from Davis overlaid by Morris' simple but gleefully conveyed melody. The quintet is at full, fiery throttle here.
The pensive ballad "It is Well With My Soul" is a song Morris has carried with him a long time, but took deeper focus through his conversations with the late Frank Kimbrough. This sensitive rendering by the ensemble just drips with emotion, making it one of the standout tracks. "The Strength of Those Who Bear the Burden" relates to his tune "Grit" that appeared on both Josh Lawrence's And That Too and the ensemble Something Blue's Personal Preference, both of which we covered on these pages. The title comes from a verse in the Book of Nehemiah and basically aims at perseverance and moving ahead no matter the obstacles. Done in open time, it straddles hard bop and freer jazz with jagged, start-stop rhythms and masterful kit work from Strickland. In essence, it becomes a passionate, all-out 'blowing session' for Morris and Cornelius amidst terrific work from all three rhythm mates.
"Keep Talking" is mid-tempo bopper with an emphatic bass solo from Myerson where Morris is channeling the spirit of Joe Henderson, his major influence who he acknowledges again by covering Henderson's bluesy "Isotope" from his classic album Inner Urge. Given that tribute, initially this writer thought that "Azar" might be for the saxophonist Azar Lawrence but it's not.  Instead, it is intentionally tentative with the back-an-forth-changing meter representing an inability to find common ground in conversation, resulting in breakdowns and frustration. The musicians make a series of statements that just drift into one another, never reaching full resolution. Morris and Cornelius seem cut from the same cloth, with similarity not only in their muscular, liquid clusters but the fervor they bring to their respective instruments. On this tune, Strickland gets his turn at a whirlwind solo as well.
The aptly named "Introspective" is the album's other ballad, somewhat orchestral in nature, it just seems to float and swirl like those constant threads of thought that occupy one's head and refuse to leave. Again, the musicianship is sublimely beautiful.  Myerson's robust pizzicato leads us into the title track, the closer. Morris is after acceptance here. In other words, we need not fear starting conversations with others or even ourselves regardless of the outcome. This too has a free feel to it, half of the composition led by Myerson with the horns making a blended emphatic, bordering on spiritual statement in the mid-section.
Keep Morris on your radar. He really digs in here.  It's fair to say he's still a promising work in progress as far as a composer but clearly one of the overall emerging tenor saxophonists on the scene. As they say, 'he brings it.'
Help Support Making a Scene
Your Support helps us pay for our server and allows us to continue to bring you the best coverage for the Indie Artists and the fans that Love them!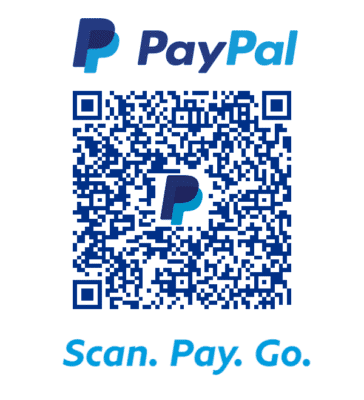 FOLLOW US ON INSTAGRAM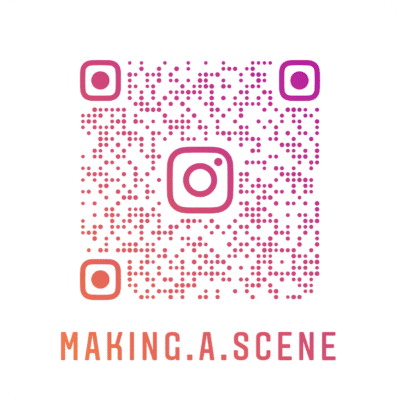 Subscribe to Our Newsletter