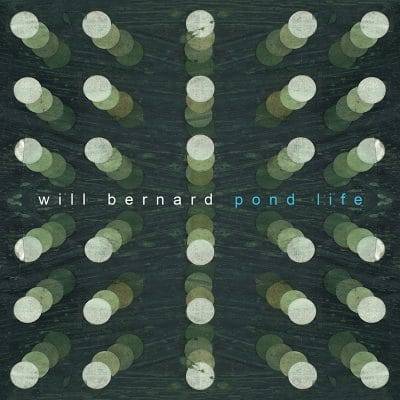 Will Bernard
Pond Life
Dreck to Disk
So, as we learned from Grammy-nominated guitarist Will Bernard's 2021 trio recording Ancient Grains, basically a soul-jazz outing on Posi-Tone covered on these pages, Bernard is a very versatile cat. Here is the opening to the previous review, just to set us up. Bernard, a Berkeley CA native and Brooklyn transplant, has recorded with avant–garde trumpeter Don Cherry, worked with Hindustani-influenced Jai Uttal, the political hip-hop group The Coup, and found some commercial success with the 1997 Grammy nominated If Four Was One with the group T.J. Kirk (with Charlie Hunter). He has also worked with the Stanton Moore Trio, Robert Walter's 20th Congress, Revelator (with Bill Laswell) and John Medeski's Mad Skillet (with members of the Dirty Dozen Brass Band). His 2008 Party Hats received a Grammy nomination in 2008 fand he has two others on Posi- Tone: Just Like Downtown (2013) and Out & About (2016), having stepped out for the more experimental Freelance Subversives on Ropeadope in 2020. All of that brings us to this augmented trio recording, Pond Life, which bridges both his soul-jazz and more experimental side. In fact, arguably it contains just about all of his styles in this one session.
This writer confesses to being drawn to any recording these days that features drummer Ches Smith, who is aboard along with acoustic/electric bassist Chris Lightcap (Craig Taborn, Regina Carter). Bernard has recorded with Smith in 2004 on Directions to My House but this is his first session with Lightcap. Ah, the augmented trio included alto saxophonist Tim Berne and pianist/ organist John Medeski. In the spirit of both collaboration and experimentation, Bernard was curious to see what this group of musicians would do to his compositions. Bernard has recorded history with both Smith and Medeski (2008 Blue Plate Special) as documented and met LIghtcap on gigs with Henry Bulter/Steven Bernstein Hot 9 and met Berne through Smith.
The title stems from Bernard's childhood memories of field trips learning about swampy ecosystems, the likes of which he is creating musically here through the use of effects – wah, ring modulator, and other stompbox fx as well as slide guitar. LIghtcap uses pedals on "MoTooz." Bernard has consistently proven that he excels in the trio setting and four of these ten offer just the trio. "Surds" is a funky blues while the aforementioned "MoTooz" is effects heavy, leaning into a rather offbeat jazz-rock fusion. On the opposite end, is "Lake of Greater Remnants" with Bernard on acoustic guitar and Smith on brushes. "Moving Target" is a more conventional trio piece with all three members locked into Bernard's mostly quick bursts and Smith's skittering snares with Lightcap's standup bass keeping it steady.
Just as with the trio pieces, those rendered in quartet or quintet configurations, stay within the three-five=minute range but they are packed full of ideas and some unexpected moments. Medeski's organ blasts off the opening "Poor Man's Speedball" with huge chords and a fullness that eventually melts for Bernard's more angular, bluesy entrance, while Smith is a whirlwind on the kit as the four build it to a climax. "Type A" has Bernard sparring with Medeski's explorative piano with LIghtcap delivering some fine pizzicato work on the acoustic bass before the guitarists enters with a series of effects and cosmic slide lines.
The unit becomes a quintet on just two tunes. "Still Drinkin'?" is an engaging free exploration, with Medeski's churning organ building suspense as Bernard and Berne dance all over the top in rock 'n roll like abandon before Berne and Medeski ride it out. The other is "Four Is More," an odd title considering that five are playing this complex piece at challenging tempo. At times it seems like Berne, Medeski, and Bernard are all soloing at once, after they break away from the initial unison lines for Berne and Bernard but they eventually return to the ensemble mode to take it out. Berne appears on two others: the title track which begins at a wild tempo before settling into a more laconic state that bubbles up again as Smith drives this one hard. Berne and Bernard trade melodic lines in "That Day" over Smith and Lightcap's percolating bottom. We again hear interesting harmonics of Bernard and Berne playing in unison, but each of the four contribute individual statements to this one.
The many sides of Will Bernard are all here on "Pond Life." Just as in the world of biology, no form stays stagnant for long and the music ventures out in surprising directions. Strap yourself in – it's an exhilarating, bumpy ride.
Help Support Making a Scene
Your Support helps us pay for our server and allows us to continue to bring you the best coverage for the Indie Artists and the fans that Love them!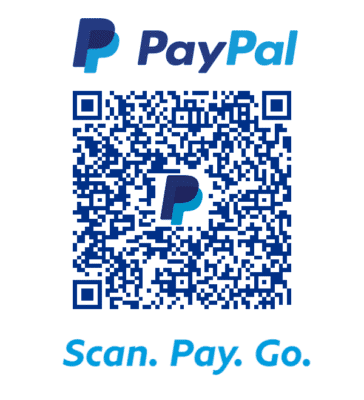 FOLLOW US ON INSTAGRAM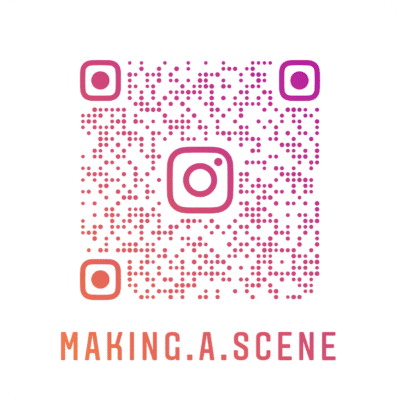 Subscribe to Our Newsletter