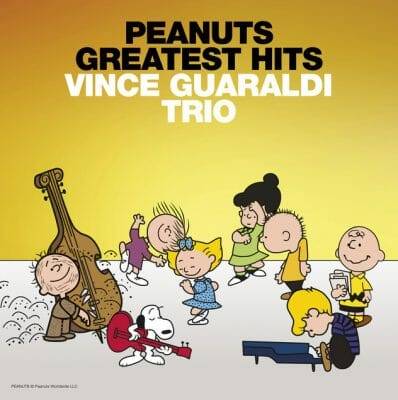 Vince Guaraldi Trio "Peanuts Greatest Hits" www.ConcordMusicGroup.com
Even though Vince Guaraldi has passed on some forty years ago he left behind volumes of (in-print and readily available) recorded music. His most popular are the Peanuts television tracks, bringing us to this 2015 compilation "Peanuts Greatest Hits." Charles Schulz created Charlie Brown, Lucy, Linus and Snoopy in Minnesota while Guaraldi was building on a California Bay Area legacy of his own working with Woody Herman, Conte Candoli and Cal Tjader. But it wasn't until 1964 that television producer Lee Mendelson commenced work on a TV documentary about the world of Peanuts. Yet Mendelson isn't credited often enough for integrating Schulz's cartoon characters with Guaraldi's piano trio who already scored a major AM radio hit with "Cast Your Fate to the Wind." Together it worked magically and this rest is history. Additionally significant is the fact that Guaraldi wrote each and every song on this greatest hits comp.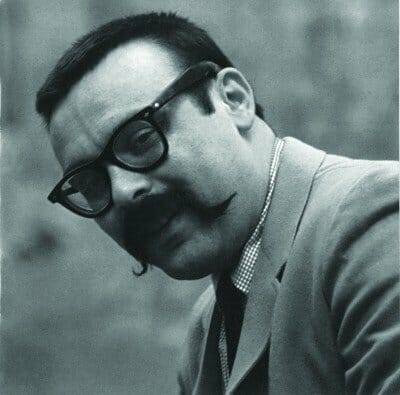 This Concord release pulls deeply from the music Guaraldi's trio made for "A Charlie Brown Christmas," with five of the eleven tracks originating from the 1965 instantaneous (and now forever classic) television special. Starting with perhaps the most famous Peanuts song of them all "Linus and Lucy." "Charlie Brown Theme" is not as recognizable but it gently swings softly showcasing the talents of this tight trio. "Oh, Good Grief" swings more mightily – greatly enhanced by Monty Budwig's superb timing and the magnificent tone from his standup bass as well as Colin Bailey's drumming. I really dug the more modern "Little Birdie" (from the album "Peanuts Portraits") that features Guaraldi's electric piano and vocals, add to the mix the smart solos and horn charts of Tom Harrell's clean trumpet and Chuck Bennett's trombone with a new rhythm section of Seward McClain's electric bass and Mike Clark's snappy drumming. Or how about the heady "Christmas is Coming" with another different rhythm trio of Guaraldi's acoustic piano, Fred Marshall's kicking standup bass and Jerry Granelli's drums, this unit kicks Santa back up the chimney! The same unit of Guaraldi, Marshall and Granelli round out the final (all classics) tunes, the lengthy instrumental version of "Christmas Time is Here" (6:09,) "Skating," and the children's chorus vocal reprise (with Guaraldi's trio) of "Christmas Time is Here."
This greatest hits package also includes an eight page booklet with 2015 liner notes by Derrick Bang who also authored "Vince Guaraldi at the Piano" from 2012 as well as other Fantasy Records reissues. Last but not least the CD mastering was done by the master himself: Joe Tarantino who has been with Fantasy for over four decades and has flawlessly remastered numerous recordings for the Concord Music Group. It's early for Christmas in July-August, but you will enjoy these eleven tunes that are sleigh-driven bundles of joy – throughout the entire year. Ho-ho-ho!
For 16 years Bob Putignano has been pivotal at WFDU with his Sounds of Blue radio show (Wed. & Fri. 9am-1pm) www.SoundsofBlue.com – 2015's most pledged to ($21,000+) radio program at http://wfdu.fm Previously a contributing editor at Blues Revue, Blueswax, and Goldmine magazines, currently the Music Editor for the Yonkers Tribune www.YonkersTribune.com – www.MakingAScene.org & www.wfdu.fm/Whats-Happening/Bob's Music Reviews/bobs music reviews/ Bob was the 2003 recipient of the "Keeping the Blues Alive" award (given by the Blues Foundation in Memphis) for his achievements in radio broadcasting. Putignano can be contacted at: bob8003@yahoo.com