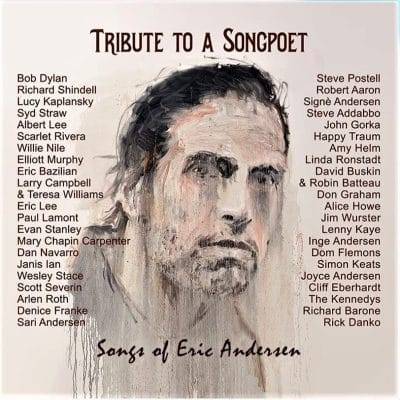 Various Artists
Tribute to a Song Poet: Songs of Eric Andersen
Y&T Music / EARecords
This massive 3-CD and digital tribute to the living legend folk artist Eric Andersen has been available since early in 2023 but we'd be remiss not to inform you about it, even now. It's a staggering list of artists paying tribute to Andersen. These names just scratch the surface: Bob Dylan, Scarlet Rivera, Larry Campbell & Teresa Williams, Amy Helm, Mary Chapin Carpenter, Janis Ian, Wesley Stace, Linda Ronstadt, Lenny Kaye, Dom Flemons, and Rick Danko. Tribute To a Songpoet: Songs of Eric Andersen was release ed January 9 digitally (as a 42-track album via download and a 41-track album via streaming) via EARecords and in October as a 42-track, 3CD set via Y&T Music.
Bob Dylan contributes a previously unreleased take of Andersen's civil rights song "Thirsty Boots" recorded in 1970 with Dylan's guitar, vocals, and harmonica accompanied by Al Kooper on piano, David Bromberg on guitar, with upright bass added in 2021 by Tony Garnier, newly mixed by Steve Addabbo who produced the entire project. Addabbo, also produced Eric's Ghosts Upon the Road album, won a GRAMMY Award for mixing Dylan's Bootleg Series, and has done work for Dar Williams, Loudon Wainwright III, and Suzanne Vega.
Although there have been several extensive Andersen "best ofs" in recent years, Tribute To a Songpoet: includes 35 newly-recorded tracks in total (34 on CD edition), including a soulful "Foghorn" by Larry Campbell & Teresa Williams, Janis Ian's insightful version of "Hills of Tuscany," Amy Helm's gorgeous "Blue River," "Miss Lonely Are You Blue" performed by Lenny Kaye (Patti Smith), Wesley Stace's jangling "Time Run Like a Freight Train," a biting "Rain Falls Down In Amsterdam" done by Willie Nile, and GRAMMY winner Dom Flemons' foot-stomping "Song to J.C.B.," which Andersen first wrote for bluesman J.C. Burris.
Also included are previously released gems such as Mary Chapin Carpenter's beautiful rendition of "Violets Of Dawn" (not on the digital version); and Linda Ronstadt's 1972 recording of "(I Ain't Always Been) Faithful," which features Glenn Frey on guitar and backing vocals, Don Henley on bass and backing vocals, and Buddy Emmons on steel guitar (also not on digital edition). The CD version of the compilation closes with a heart-rending version of "Blue River" recorded live in 1995 by Rick Danko (a bandmate of Eric's in the trio Danko/Fjeld/Andersen); and in this writer's opinion Danko's best performance aside from his work with The Band. Andersen first conceived "Blue River" in Danko's company. Andersen recalls, "Rick showed me the big blue shiny Hudson from the Rhinecliff Bridge. I wrote the song a little later when I returned to my home in Venice on the coast of LA."
Needless to say, there is a wealth of information in the liner notes. And, although it is not something we usually do, below is the track listing as it would take almost as much space to list all the artists involved.
TRIBUTE TO A SONGPOET: SONGS OF ERIC ANDERSEN TRACK LISTING (ALL SONGS WRITTEN BY ERIC ANDERSEN EXCEPT WHERE NOTED)
* PREVIOUSLY RELEASED
CD1:
Thirsty Boots – Bob Dylan (only available on CD and full album downloads in select digital download stores including iTunes and Amazon Music)
Goin' Gone – Richard Shindell
Eyes Of The Immigrant – Lucy Kaplansky
You Can't Relive The Past (Eric Andersen / Lou Reed) – Syd Straw
Salt On Your Skin – Albert Lee
Before Everything Changed – Scarlet Rivera
Rain Falls Down In Amsterdam – Willie Nile
Cold Country – Elliott Murphy
Ain't No Time To Bleed – Eric Bazilian
Foghorn – Larry Campbell & Teresa Williams
Singin' Man – Eric Lee
Blue Heart – Paul Lamont
Rains Are Gonna Come – Evan Stanley
Violets of Dawn – Mary Chapin Carpenter (only on CD) * / Violets of Dawn – Lynn Miles (only on digital release)
CD2:
Moonchild River Song – Dan Navarro
Hills Of Tuscany – Janis Ian
Time Run Like A Freight Train – Wesley Stace
Woman, She Was Gentle – Scott Severin featuring Stateleigh Holmes
Sweet Surprise – Arlen Roth
Baby, I'm Lonesome – Denice Franke
Listen To The Rain – Sari Andersen with Debbie Green *
Belgian Bar – Steve Postell
Trouble In Paris – Robert Aaron
Driftin' Away (Eric Andersen / Rick Danko) – Signè Andersen
Six Senses Of Darkness – Steve Addabbo
Come Runnin' Like A Friend – John Gorka
Mary, I'm Comin' Back Home – Happy Traum
Blue River – Amy Helm
CD3:
(I Ain't Always Been) Faithful – Linda Ronstadt (only on physical CD) *
Wind And Sand – David Buskin And Robin Batteau
The Hustler – Don Graham
Is It Really Love At All – Alice Howe
Sheila – Jim Wurster
Miss Lonely Are You Blue – Lenny Kaye
Round The Bend – Inge Andersen *
Song To J.C.B. – Dom Flemons
Come To My Bedside, My Darling – Simon Keats (aka Paul Zoontjens) *
For What Was Gained – Joyce Andersen *
Dusty Box Car Wall – Cliff Eberhardt
Waves of Freedom – The Kennedys
Close The Door Lightly When You Go – Richard Barone featuring Allison Moorer *
Blue River (Live) – Rick Danko *
Bonus track: Thirsty Boots (live, 1982) – Eric Andersen (vocals, guitar), featuring John Sebastian (harmonica, added 2022) and Tony Garnier (upright bass, added 2022), recorded live at the Mudd Club (NYC) in 1982, (available on digital editions)
Andersen has always been one of this writer's favorites. Like-minded listeners will undoubtedly enjoy these covers. For added measure, the ten bolded tracks are yours "not to be missed" on the CD version. Dig in.
Help Support Making a Scene
Your Support helps us pay for our server and allows us to continue to bring you the best coverage for the Indie Artists and the fans that Love them!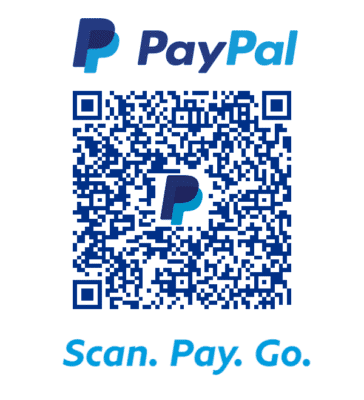 FOLLOW US ON INSTAGRAM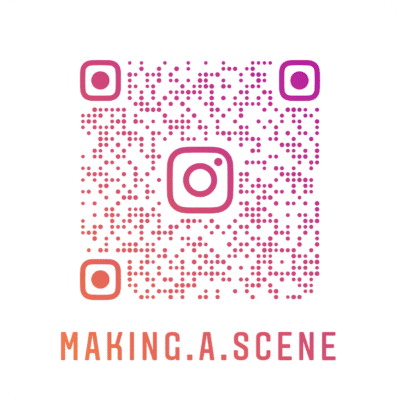 Subscribe to Our Newsletter