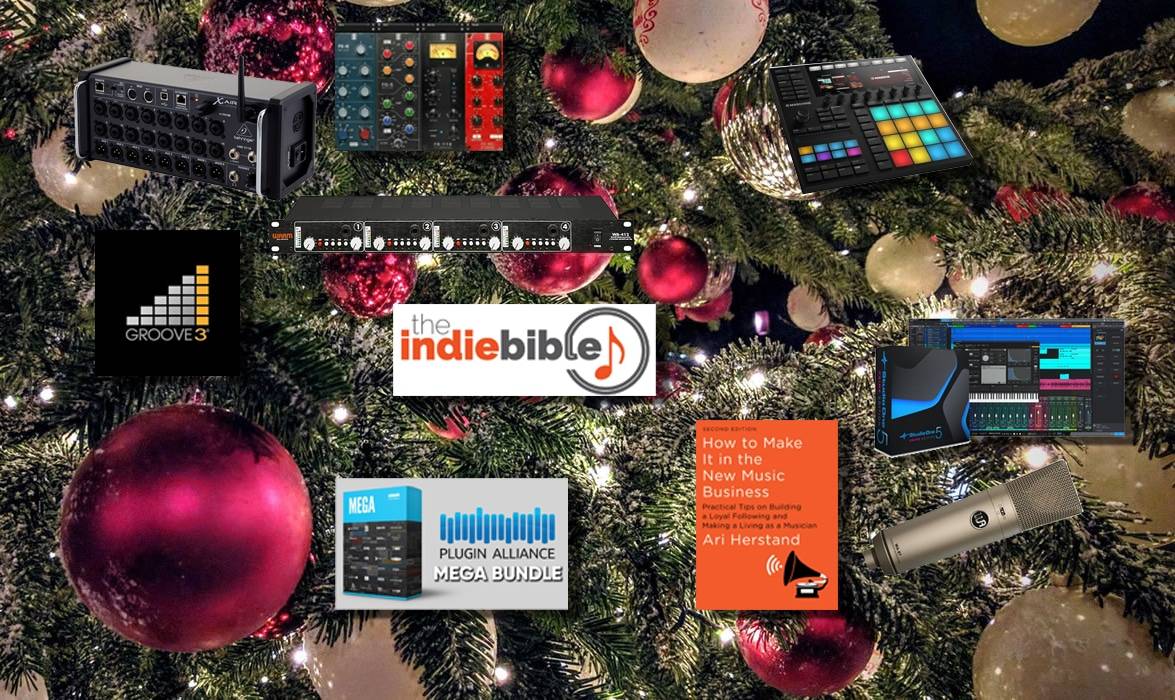 Making a Scene Presents our Top 10 Choices for your Musicians Christmas List
If you have a special indie artists that you are stuck finding a good gift for this Christmas, we at Making a Scene have just the list for you! This is our top 10 Indie Artist Stocking Stuffers that we recommend for your favorite musician. We have vetted each of these to be at the top of their categories and we present these to you knowing that any of these will make your favorite musician happy this Christmas!

Our Review –  This is the grand daddy of musician resources and has been in publication for over 20 years. The Ultimate Bundle is only $59.95 and gives you the Indie Bible, The Venue Bible, and access to their online database! The database is a extremely usable resource for playlist curators, streaming services, up to date venue listings, radio stations and much more! As the industry changes so does the Indie Bible which makes this a perfect gift for the indie artist.

By Ari Herstand – Our Review – I have read alot of books on music business and for the most part they fall in one of two categories. They are either boring legal explanations of contracts you as an indie artist will never see or they are written by someone who just wants to part you from your money with a bunch of bogus information you could get from a quick google search. This is not either of these. This is one of the best books I have read on the subject. How to Make it in the new Music Business is exactly that and address the reality of being an indie artist. I make it a point to recommend it to everyone who wants to make it in this business. This is available as an audio book (which is a really good listen and very entertaining), kindle and hard cover, which would make a perfect gift for your musicians bookshelf.

As technology advances in the music industry it can get really tough keeping up with the latest software and hardware. Groove 3 has a $99 yearly membership that gives you access to hundreds of tutorials on just about every major software and hardware that is on the market in the music industry. In addition there are tons of tutorial videos to help you expand your understanding of your instrument in all genes. This is a gift that will be a constant resource for your favorite musician and they will thank you many times over as they become more proficient with their tools.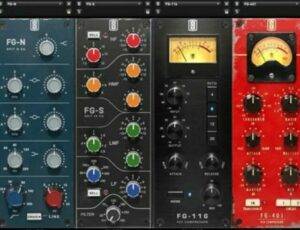 Our Review – some of the biggest investments you make in a home recording studio can be plugins. There are so many companies and so many types of plugins that it can get daunting for not only the novice home studio, but even for the more seasoned pros. As with any software product you have to contend with buying updates that keep the plugin relevant and operating as operating systems and DAW change. The Slate Everything bundle is a very cost effective way to obtain a complete suite of plugins for about $10 a month! I have been a everything bundle user for the past few years and in that time I have seen a constant flow of updates and new plugins added to the suite at no extra charge to me. I also cannot think of a project that did not rely on this plugin suite somewhere in the mix. Of course they also include Anna2 Soft Synth!
Our Review – As with the Slate Digital Suite the Plugin alliance mega bundle is another must have collection of plugins from a huge collection of plugin and virtual instrument manufacturers from Focusrite, SPL, Brainworx, Lindell and many more. At $24.95 a month you have access to this huge collection for a fraction of what it would cost to purchase these. As they add new plugins to the catalogue you automatically get them as they are released. They recently released the NEOLD V76U73 Preamp/compressor combo that absolutely blew me away! The first day it was released I was working on a mastering project for a client and decided to through it on the output bus and WOW! This is now one of my go to mojo plugins! In addition they give you $249 every year in credit to purchase any of the plugins you love! Not a bad deal, when you get all the money you use to lease these plugins back to buy the ones you like.
Presonus Studio One 5
Artist – Professional – I have included Presonus Studio one 5 in this list because of how responsive they are to their userbase and their needs as artists. When you invest in a DAW (Digital Audio Workstation) software you are making an investment of not only money, but the time it takes to master this extremely complicated software. You establish a workflow and efficiency that can make or break a session. The folks at Presonus truly understand the indie artist from every level and they are dedicated to taking their feedback to improve those tools. For the Songwriter the Chord Track and Arranger track are a game changer. For the True Recording purest, they provide you with some high end tools that make your workflow quick and easy. Their Project (mastering) window is one of the most innovative aspects of Studio one and has yet to be duplicate by any other software. The engineers at Presonus are the same engineers that were responsible for Cubase, which tells you alot! To top it off if you don't want to purchase the software directly you can purchase Studio One Sphere for $14.95 a month and get ALL their software including Studio One 5 Professional as well as Sphere Exclusive content! So if the musician you are shopping for is looking to start with their first DAW or looking to move to another this is a great choice!

Native Instruments has almost dominated the field when it comes to groove machines. These little items can help break a writers block by creating new grooves to write off of. They also are a powerful tools if you are looking to create background music for social media content. Their Machine software and hardware is one of the easiest out their to use and the most flexible in both it's application and catalogue of Virtual Instruments, sounds and loops. You have instant access to the some of the native instruments library as well as any drum/Virtual Instrument software you currently have. I added the Micro Mk3 to my Studio and have not looked back. It is a great way to find inspiration when the well seems dry. This is a great addition to any Christmas List.

–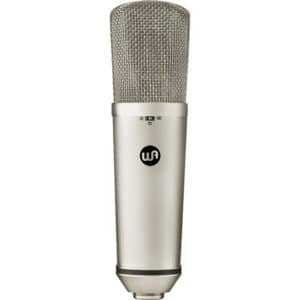 One of the most iconic microphones that every musicians knows and their eyes light up when they hear it's name is the Neumann U87. The problem for most musicians that have a home studio is the fact that the vintage U87 Microphones are far outside their budget and could cost more than their current car. Warm Audio has gain a reputation for taking this vintage microphone and recreating it's character and sound. What makes this amazing is the fact that they do this for under $600! I can attest to the quality of this microphone as I have 2 of them in my studio and they cover tasks like drum overheads, vocals, Guitar Cabs, acoustic Guitars, etc. Warm Audio has just released the Rev 2 version of this microphone with some improvements. This is truly a versatile microphone that will surely light up the Christmas spirit in any musician that gets one of these!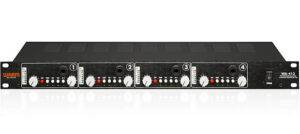 Review – Besides the microphone your preamp can be the heart of your sound in the studio. If I had a desert island preamp that I had to choose, one of my top choices would be the Warm Audio WA 412 Preamp. This is one of those versatile preamps that gives you that vintage warm sound that every musician is hunting for. For Drums you can't beat the sound of this pre, in fact I ended up getting two of them in my studio so I had 8 channels for my drums, If you are looking for that warm round bass guitar, this is it. Guitars, vocals, whatever you through at it, it just delivers a great sound.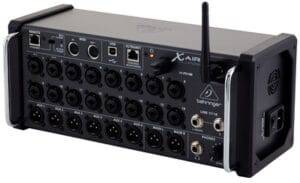 Review – When we get back to touring and performing live (YES, this will happen!), giving your musician a good mixer that is powerful, versatile and is light and does not take up much room in the van may just bring a tear to his/her eye. The Behringer XR-18 Mixer has 18 Midas preamps and a slew of effects and outputs that will cover just about any touring artist. You can have up to 5 different users logged into the unit at one time, which gives each band member the ability to control their own Monitor mix! You can check out the review above or the video below to get a real idea of the power of this amazing mixer. The best is that you can output each channel through USB to your laptop to record your set in multi-track! This is essential as we move forward into this world of content creation and live streaming.
Help Support Making a Scene
Your Support helps us pay for our server and allows us to continue to bring you the best coverage for the Indie Artists and the fans that Love them!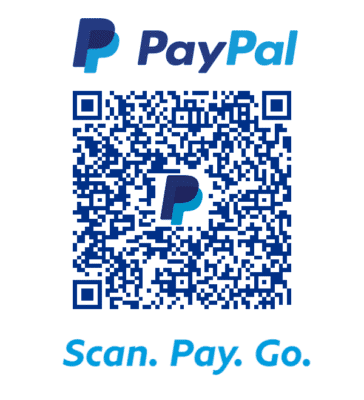 FOLLOW US ON INSTAGRAM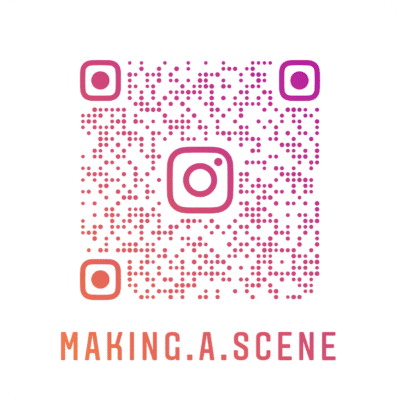 Subscribe to Our Newsletter