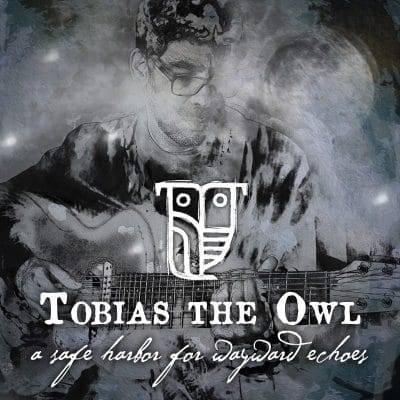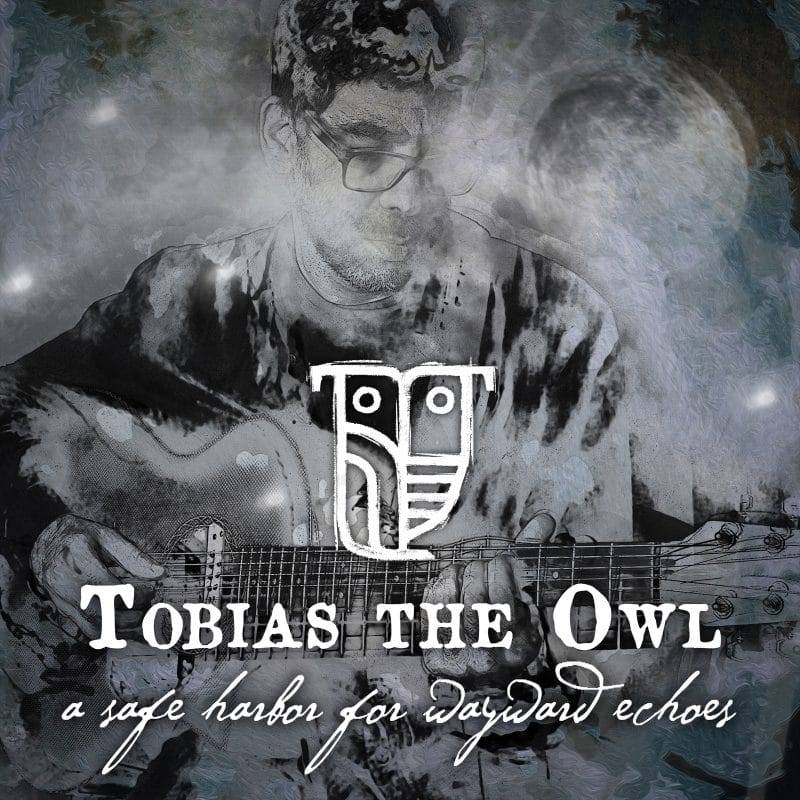 Tobias the Owl
Safe Harbor for Wayward Echoes
Megaforce
The band name connotes mystery and intrigue and Elijah Dhavvan's collective sound, as Tobias The Owl, doesn't let the listener down. It can be deceptively straightforward, built around an acoustic underpinning, but can also move into engulfing, ethereal realms. A Safe Harbor for Wayward Echoes, while offering some deep reflection, brims with quiet energy and triumph. It often becomes engaging and riveting, perhaps even more so when you understand a bit more about his approach to the album.
Elijah Dhavvan (Tobias) is a medical professional by day as well as leading the Tobias collective — his songs come from a place where he believes art and science work together. "I think the whole left brain/right brain thing is a false dichotomy," Dhavvan says. "There is art in mathematics. The way numbers fit together is like a beautiful painting of the universe. Why is that not art? And I'm not the only one who thinks like that. Look at Richard Feynman, one of the greatest physicists of all time. He was also musician who played a lot of jazz."
Tobias wrote 170 songs for this album while recovering from cancer. Grammy winning producer Sheldon Gomberg narrowed the 170 down to the final album and played the album for Ben Harper who also offered feedback and ended up performing and adding lap steel to "Spirals of the Dawn." He also played it for Laura Veirs, who guests on "Deep River City." Sheldon Gomberg says of Tobias, "I've worked with a lot of great talents, and Tobias is right up there. I respond to heartfelt music that feels authentic, and I felt that with him. Plus, he's so intelligent. His frame of reference is very different than most others."
This is the follow-up to 2016's Every Eye is a Universe. The album was recorded throughout 2017 at multiple studios and besides the special guests mentioned above, there are 25 musicians in the credits. Among them, Dhavvan is on lead vocals, acoustic guitar and keyboards with Andrew Joslyn on violin/viola, Scott Seiver on percussion, Jonah Tolchin on vocals and guitar; with Gabriel Wolfchild, an emerging Seattle performer on vocals as well as singer-songwriter Inara George. TTO songs have been featured in television and film, and at Starbucks stores worldwide. In 2014 Dhavvan won a Toronto Independent Music Award for best singer-songwriter in his home town.
The majestic opener "All the Way Home" sets the tone with ambient guitar chords and organ swirls. Tolchin' guitar leads into "Let Go" eventually reaching into power pop mode as joyous choruses, with the vocals of Gabriel Wolfchild, combine with a kind of muted "wall of Sound." Laura Veirs adds gorgeous harmonies to more reflective "Deep River City." The dreamy "Open Sea" begins with Dhavvan having spare accompaniment, but like many of his tunes it builds to add some harmonies and rushes of instrumentation in keeping with the song's theme. Th ambience of the sustained chords on "Spirals of the Dawn" becomes almost trancelike as Ben Harper's lap steel, seems to be reaching upward to another galaxy. As in many of the tunes, the keyboards, guitar and violin just mesh together almost like a woven tapestry behind Tobias' vocals.
"Our Katie Waits" is another understated tune, like "Open Sea" but with melodies and harmonies augmented by Joslyn's violin and Inara George's background vocals. "Holy Man" returns to a rounder sound, again with Joslyn's violin elevating the tune before being joined by the choruses. The acoustic guitar-driven "When Words Have Fallen Through" brings back mystery and as the album fades, the listener may have the sense that they may have missed something because it flows so gently and seamlessly, true to the title's words of 'harbor' and 'echoes'. The sound has an arresting, lasting quality that makes for a quick return.
[amazon_link asins='B07DKTZZ9Y,B01ITIPWTI,B00WIZQEL4,B01ITIQ2XS,B00R9FIY5W,B07DKV4KVF,B01E848IUW,B07DKXTKWY' template='ProductCarousel' store='maasc-20′ marketplace='US' link_id='e5ec957b-a741-11e8-8aa3-7dc61abcaf11′]