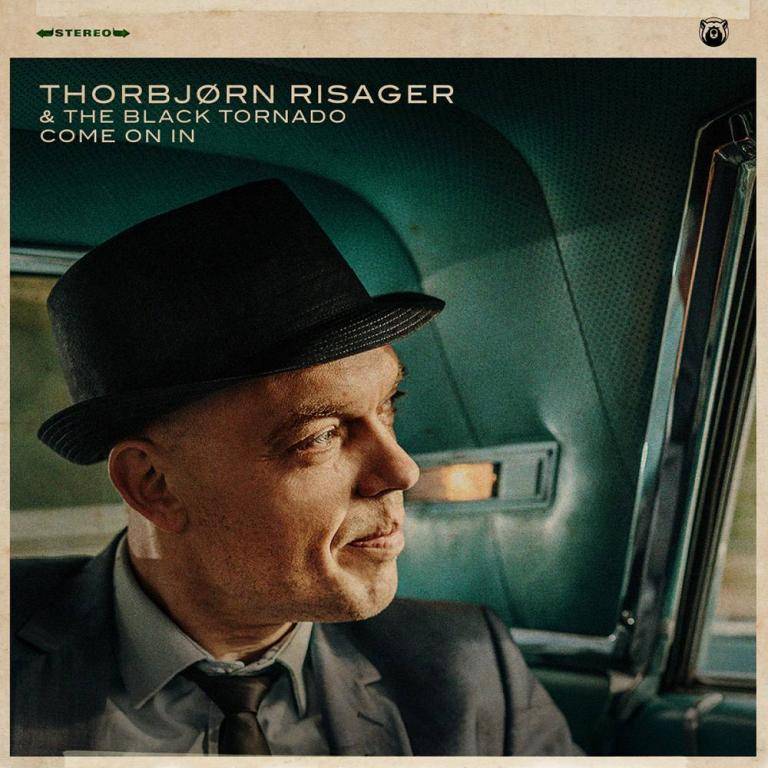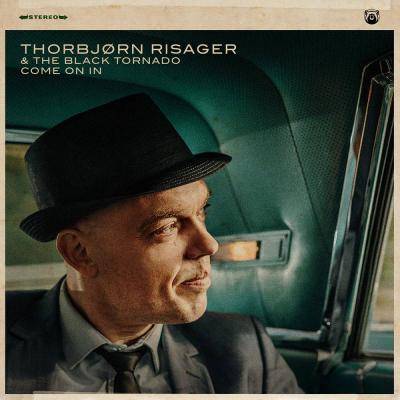 Thorbjorn Risager & The Black Tornado
Come On In
Ruf Records
Thorbjorn Risager founded, Blue 7, his first band in 2002. His debut album "Live 2004" resulted in Risager being named the Danish Blues musician of the year. When the band became an octet they took the name Thorbjorn Risager & The Black Tornado. They recorded their Ruf Records debut "Too Many Roads" in 2014. Their last studio album was 2017's "Change My Game". This is Risager's twelfth album overall and fourth for Ruf Records.
The current band lineup includes Risager, guitar and vocals; Emil Balsgaard, piano, organ, Wurlitzer and synthesizer; Joachim Svensmark, guitar, synthesizer, and backing vocals; Kasper Wagner, alto, tenor and baritone saxophones; Hans Nybo, tenor sax; Peter W. Kehl, trumpet, flugelhorn, trombone, and sousaphone; Soren Bojgaard, bass, moog and synthesizer; and Martin Seidelin, drums and percussion. The album was recorded at Viktoria Studios in Copenhagen, Demark by Peter Iversen. Co-producers include Iversen, Bojgaard, Svensmark, Risager and the band.
Risager states "The blues is my outlet. And this time, I've written some songs about having doubts about whether I'm at the right place in my life". Risager sits at home with his acoustic guitar and creates. When they get to the studio the band members offer beats, bass lines, horns, backing vocals and fills to make the songs come alive.
The title track opens with a driving beat featuring horns and a synthesizer. Risager sings "won't you Come On In" about Copenhagen's Mojo Blues Club, their favorite place to hang. "Nobody But The Moon" is a topical tune about an incident involving children who drowned and asks the question, who heard their screams? "Two Lovers" is an evocative tune with acoustic guitar that morphs into a dream-like trance. "Never Givin' In" is a spacious exploration of a riff with some great percussion. "Sin City" features a bluesy syncopated beat played on a National guitar and sports some interesting horns "sure gonna' have my fun". My favorites include "Over The Hill" with an interesting guitar lead and saxophone; "On and On" which might be Risager's best vocal "this old love goes on and on"; and "I'll Be Gone" a bluesy original with the lyric "but I won't be gone too long".
The Black Tornado is the Danish version of southern rock and in some ways reminiscent of The Doobie Brothers. Their production is a big sound full of texture and sometimes even a bit artsy. This is an impressive recording.
Richard Ludmerer