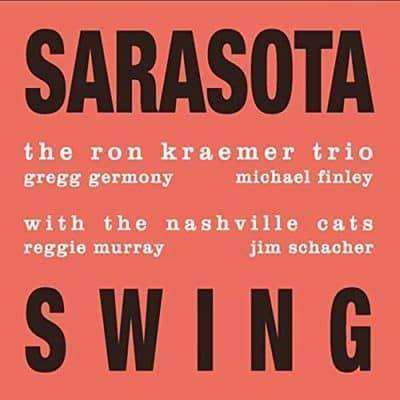 The Ron Kraemer Trio w/Reggie Murray
Sarasota Swing
Poquois Publishing
At the outset of this year, 2022, this writer in another outlet penned 2022 as "the year of the organ-oriented bands." While the Ron Kraemer Trio is centered around the leader's guitar, the addition of Reggie Murray on Hammond B-3 and tenor saxophone puts Sarasota Swing directly into this category, inspired by the likes of Wes Montgomery, Jimmy Smith, Kenny Burrell, and Grant Green. Kraemer moved from New Jersey to South Florida, thus the trio title," where he tapped upright bassist Gregg Germony and drummer Michael Finley to form his new unit. Together the trio plus one deliver a greasy, throwback soul-jazz set, music that sounds as fresh now as it did sixty or seventy years ago when the sub-genre originated. Along the way Kraemer and these cats nod to bebop, hard bop, blues, and early R&B, the song titles providing not so subtle hints.
The opener, "Junior Steps," nod to Coltrane's iconic "Giant Steps" but seems to incorporate Bird's bebop classic "Billie's Bounce" with Murray's tenor statement on the head and exchanges with Kraemer. Murray's first turn on the B-3 comes with "Siesta Afternoon" as he doubles on tenor for a breezy strut. The simmering blues of "The Craw" finds Kraemer hitting chilling bluesy notes as Finley stays insistent with light snares as Murray lays down a soft organ bed before entering with his Turrentine-like tenor, building intensity with Kraemer as his solo develops. "In Walked Wilbo" runs to an infectious boogaloo beat, stoked by Germony's bass and inspired playing from all, including a few Chuck Berry riffs from Kraemer for extra umph.
The deceptive title of "At the Blasé Café" disguise a swinging jazz tune, a la Charlie Christian guitar style with some unison and feisty guitar-organ exchanges with Murray's tenor on top. The unmistakable Bo Diddley best, let the alone the title, "Bo Knows" has Murray blowing fat over Germony and Finley before Kraemer weighs in with his ringing statement. The four lock into an unrelenting groove for seven minutes. The lift the tempo slightly for the swinging "Reggie No. 2" with the guitar and tenor trading choruses once again, swinging again. "Fred's Bop" is more in the straight-ahead jazz vein, as evidenced by smoother, lyrical playing by Murray on the head and Kraemer's guitar lines, but it's the unison passages of guitar and organ, and sax and organ that shine most brightly.
The sweet grooving "Gone Gulfing" clearly evokes the sound of Jimmy Smith as Kraemer and Murray's tenor ride the walking rhythms. "Hampton Roads" brings us back to deep, smoldering blues with Kraemer's familiar chords seemingly beckoning someone to step up and testify. Of course, there are no vocalists here so Murray fills that void with growling, crunchy tenor solo, followed by a melodic sweeps of his B-3 and soaring tenor, Kraemer content to be in a supportive role. The closer, "Who's Knockin?" also seems prime territory for a vocal part in the chorus, but instead this one's mostly Kraemer's chance to step out on the melody, underpinned by the organ before Murray enters on a tenor, getting deep into a classic 50s like R&B groove. These cats know how to bring the hooks and grooves – they remain "in the pocket" throughout the entire CD. Soul-jazz just never gets old, and it seems that we're hearing more of it in 2022 than in recent years.
Help Support Making a Scene
Your Support helps us pay for our server and allows us to continue to bring you the best coverage for the Indie Artists and the fans that Love them!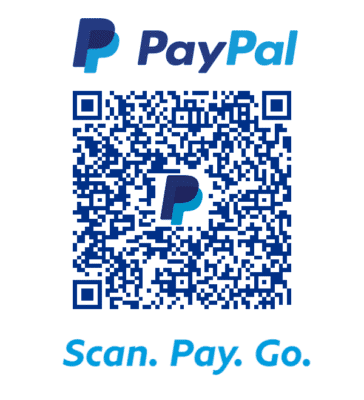 FOLLOW US ON INSTAGRAM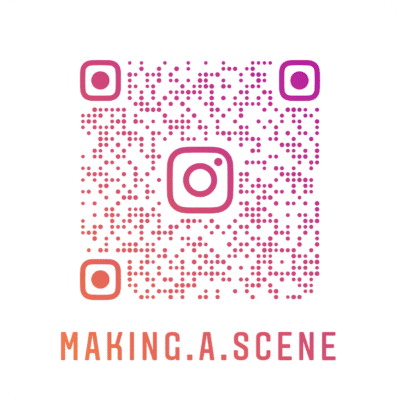 Subscribe to Our Newsletter