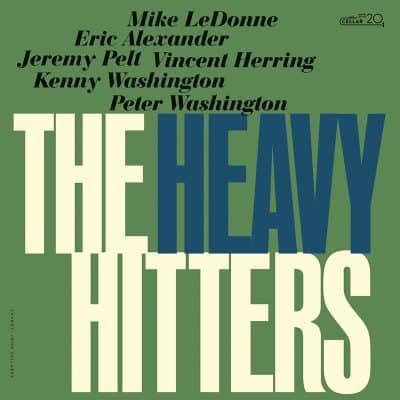 The Heavy Hitters
The Heavy Hitters
Cellar Music Group
The Heavy Hitters is a new name and the eponymous debut for a group co-led by pianist Mike LeDonne and tenorist Eric Alexander. Yet, there are plenty of reference points for this one. In recent years we've seen more than one 'super group" assembled to carry on the tradition of the classic Blue Note sound of the '60s. This writer witnessed a performance from Something Else, a band led by altoist Vincent Herring, that was a septet with a guitarist, but otherwise, with similar instrumentation as this sextet. Also, the Montclair Jazz Festival in September of 2022 featured the hard bop unit, The Cookers, a hard bop septet of major players, one of whom was trumpeter Jeremy Pelt, who also appears here. Readers of these pages may also be familiar with LeDonne's recent trio recording, Blues on Top, with drummer Mike Clark and bassist Leon Lee Dorsey. And the bass-drum tandem here needs little introduction as bassist Peter Washington and drummer Kenny Washington (no relation) are mainstays of the Bill Charlap Trio as well as being some of the most in-demand session musicians in straight ahead jazz. So, they are indeed The Heavy Hitters, a term often prescribed for the elite of the elite musicians.
LeDonne and Alexander have performed a rathe nifty trick here, delivering nine originals, many of which already sound so familiar that you'd swear you've heard them. Titles such as "Hub," "Silverdust," and "Cedar Land" are giveaways, as the composers intentionally honor their heroes. If you guessed Freddie Hubbard, Horace Silver, and Cedar Walton, you are in the right place. To boot, the album was recorded at the very site of so many legendary jazz recordings, Rudy Van Gelder's Studio in Englewood Cliffs, NJ. Kicking off with "Hub," the head is a concise representation of the iconic trumpeter's sound and evolves into a swinging, fierce hard bop excursion to the high-pitched jabs and dancing solo from pelt to Alexander's fluid clusters, LeDonne's rapid runs, and Washington's crafty work on the kit. "New Day" is a waltz written by LeDonne, seemingly expressly for Alexander, a longtime member of the late Harold Mabern's quartet, who follows Pelt's lyrical passage with his own strikingly poignant turn that inspires Herring and LeDonne, who keep the fire burning.
LeDonne's "Silverdust" does such a complete job of capturing that infectious Silver mix of blues and soul with a funky dance vibe, that it's the kind of unfamiliar-but-sounds-familiar referenced in the first paragraph. Each frontliner steps forth prominently here with Herring especially shining. The sextet nods to the Latin sound of Getz/Gilberto in LeDonne's
"Un Dia Es Un Dia," (roughly translated as "a day is a day") with the three horns in unison for the opening theme followed by crisp, animated statements from Herring, Alexander, LeDonne, Pelt, and drummer Washington.
Tenorist Eric Alexander's three compositions follow consecutively. "Big Richard," is a beautiful, heartfelt elegy dedicated to his father who died in 2017 highlighted by superb playing by the two co-leaders. "Chainsaw," is one long funky minor blues in the spirit of early Blue Note recordings from Lee Morgan and/or Grant Green, given the contributions of guest guitarist Rale Micic who inspires the other soloists to match his bright statement. "This Is Something New" owes to a George Coleman chord progression that always cried out for a melody. It's another terrific example of three horn harmony and the ability of each to "say something" when stepping forward.
Oh, and "Cedar Land" is, of course, LeDonne's tribute to the piano great with whom he sometimes shared sideman duties in the Milt Jackson Quartet. As it turns out the title not only references Walton but apparently Walton's tune "Holy Land" as well, from which LeDonne adapted the chords here. LeDonne's liquid runs set the pace for expressively joyous statements from each sextet member, including bassist Washington, all bringing it to a rousing climax. "Bluesit" closes in true soul-jazz fashion with a danceable, infectious groove underlying free flowing, fierce blowing from Herring, Pelt, and Alexander. LeDonne unleashes his bop chops, surrendering the spotlight to bassist Washington who walks his signature bluesy bassline yielding briefly to drummer Washington before all state the theme, only to depart abruptly.
The strong chemistry between LeDonne and Alexander, 25 years in the making, is on vivid display. Their originals clearly have that purposeful throw-back feel. They break no new ground but instead have a blast playing the hard bop that comes so naturally to these players.
Help Support Making a Scene
Your Support helps us pay for our server and allows us to continue to bring you the best coverage for the Indie Artists and the fans that Love them!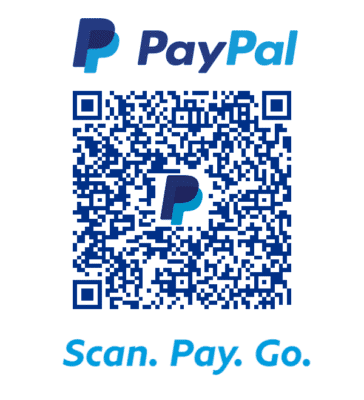 FOLLOW US ON INSTAGRAM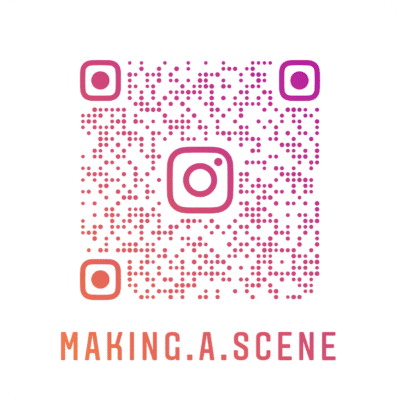 Subscribe to Our Newsletter