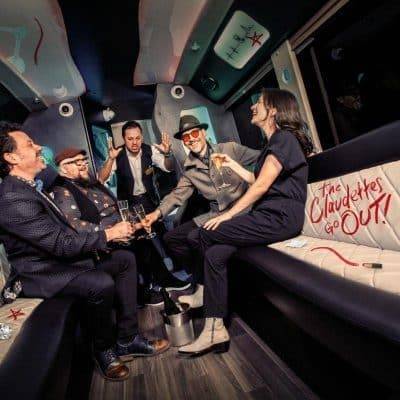 The Claudettes
The Claudettes Go Out
Forty Below
The Claudettes Go Out, the quartet's sixth album, is their follow-up to their 2020 High Times in the Dark, described by this writer in another outlet as their best yet. While that was a coming-out party for trained jazz vocalist, turned pop singer Berit Ulseth, this one smooths out any remaining rough edges and may be even a little better. Besides Ulseth, the quartet is still very much centered on Johnny Iguana's punk-blues, garage rock piano. Readers on these pages should be well familiar with Iguana who appears on numerous Delmark releases and contributed mightily to John Primer's new Hard Times. Iguana first gained renown as pianist for Junior Wells and as co-founder of punk-organ band Oh My God. Johnny has toured or recorded with Buddy Guy, Otis Rush, Johnny Winter, Derek Trucks, Gary Clark Jr., Shemekia Copeland, Mick Jagger, Keith Richards, James Cotton, and more. He has played on three Grammy-nominated albums and earned a 2021 Blues Music Award nomination for Piano Player of the Year. But he has a whole fresh style of playing with this band. Another key cog is drummer/keyboardist and co-founder Michael Caskey. Zach Verdoorn handles the bass, guitar, and background vocals. Essentially, they are a piano trio with vocalist Ulseth fronting the band. A four-piece string section appears on "Park Bench."
Two sessions comprise the album. The first session was recorded and co-produced in Chicago by recent Grammy nominee Anthony Gravino (Kurt Elling, Charlie Hunter) who was a key contributor to the Elling/Hunter 2021 collaboration Super Blue which we covered on these pages. Gravino's tracks were mixed in NYC by Grammy-winning legend Kevin Killen (David Bowie, U2, Elvis Costello). The second session, in Chicago, was helmed by Grammy-winning producer Ted Hutt (Violent Femmes, Old Crow Medicine Show) and mixed in LA by Hutt and Ryan Mall. Hutt returns from the last album. Iguana, under the name, Brian Berkowitz, penned all ten tracks.
They open with "A Lovely View," a wistful but haunting, hazy and dreamy track that seems a bit obscure lyrically at the outset – "I walked into your store/I watched you folding clothes until/I couldn't take it anymore/Can't you come and fold your clothes in my room/Can't you come and fold your clothes in my room." Yet, Ulseth gets more serious as the song evolves, eventually stating her desire for the man – Won't you come over and live your life in my room/My place is small, but there's a lovely view." "Park Bench" is classic pop, to the point of including the aforementioned string section. The band turns toward its cynical side with the piano driven, start and stop rhythms of "The American Sky" with Iguana and Caskey adding their finger snaps. The soaring, airy quality of this tune evaporates into dark, punk-like motifs in "Dozing in the Crypt," Iguana displaying his versatile pianism, which again takes center stage on "Time Won't Take Our Times Away." As you'd expect from the title, there's some clever wordplay here – "Time won't take our times away/And loss/Loss can't make me lose what I gained/From knowing you."
The sound effects give away the title "Waves," as Ulseth brings her enchanting best with Iguana doubling on piano and electronics along with Verdoorn's guitar to give the song an ethereal, glossy sheen that works perfectly to frame her vocals. Bright piano chords lead into "There's Too Much Affection in The World," a tongue-in-cheek sarcastic tune pulled off without a hint of fakery. Again, the dreamy fades to hard driving industrial punk pop on "Exposure," another cynical statement ("Everybody knows it's over") that somehow faintly evokes that radio hit "Pressure" from Billy Joel. Drummer Caskey beats the heck out of his drum set on this one.
The band saves the best two tracks for last. "Cowboy," a self-aware song about too much alcohol. Iguana's crashing chords and Verdoorn's heavy guitar licks pack a punch here but it's clearly Ulseth's time to shine. The stunning "The Show Must Go On (And Then the Show Must End)," seems borne out of the pandemic shutdown days as they remind us to cherish what we have in terms of family, friends, or even bandmates. Like the title says, they are urging us to go out and have some fun.
With each album, The Claudettes sound becomes more refined. Ulseth's vocals blew us away last time. Here we have to give the edge to the songwriting which stands apart from any band out there. In fact, we can apply that last clause to the band itself. Nobody else brings this infectious stew of jazz, punk, and piano driven power pop.
Help Support Making a Scene
Your Support helps us pay for our server and allows us to continue to bring you the best coverage for the Indie Artists and the fans that Love them!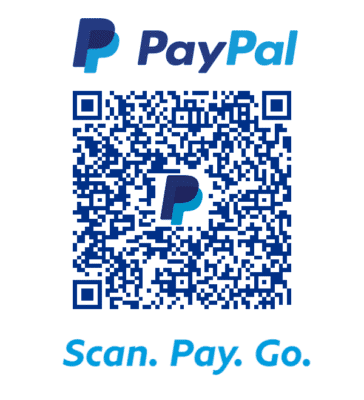 FOLLOW US ON INSTAGRAM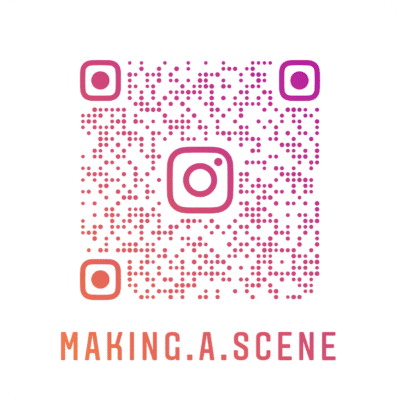 Subscribe to Our Newsletter