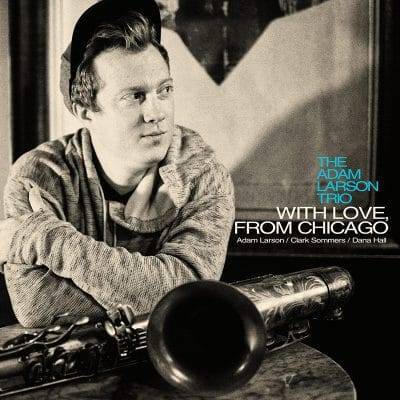 The Adam Larson Trio
With Love, From Chicago
Outside in Music
Talk about stripped-down. Saxophonist Adam Larson's trio outing With Love, From Chicago has a black and white photograph for the cover art and no liner notes or details on the inside jacket. More glaringly, in terms of music, there is no chordal instrument either. Larson sallies forth with trusted Chicago-based rhythm mates, two decade plus collaborators, bassist Clark Sommers and drummer Dana Hall. True to the minimalist concept, this is straight-forward as it gets, Larson strictly playing tenor in freewheeling free blowing style while his rhythm mates support him acoustically and take the ample space afforded to deliver their own distinctive statements.
Larson wrote three originals; Sommers contributed four and there are three covers, the most recognized of which is Thelonious Monk's "We See," taken at a blistering tempo—befitting this loose, rousing session. Larson's original, "Angolan Babysitter" gets us started, inspired by African rhythms and an incident on a flight to the Democratic Republic of Congo. The trio develops a churning, perky groove around the infectious melody. This one sets the tone for what in sports could be a three-on-three basketball game, filled with deft passes, isolation moves, and no shortage of feisty interactions in a physical contest where bodies fight for position and players set hard picks to unleash beautiful arcing jump shots or unimpeded drives to the basket for a teammate.
By the time we get to "Kansas to Chicago" the band is still rolling in high gear, Hall and Sommers driving and pushing Larson to touch, holler, squeak and coax all kinds of sounds from his horn. In another context, Larson might be quite at home blowing in a '50s kind of R&B setting (after all, we've heard Charles Lloyd play that way when Booker T. joined him in the live album a couple of years back) but instead Larson embraces the jazz idiom, a path blazed by Sonny Rollins, Joe Henderson, Joe Lovano, and many of the "young lions" in NYC in the '80s. Heck, Chicago has plenty of its own legacy of free blowers when considering Anthony Braxton and his AACM colleagues, not to suggest this is an avant-garde outing. It's as straight-ahead as it gets in the trio format.
Tempo shifts in Sommers' "In Waiting," which begins with a deliberate bass solo from the composer that leads into contemplative lines from Larson. "Twirl," composed by John Wojciechowski, continues the blazing, vibrant pace set in "We See" as the trio builds from Sommers' sturdy intro into a playful workout showcasing the collective and individual talents of the trio. They shift back to ballad mode for "Portrait of Jennie," composed by J Russel Robinson before taking on Larson's mid-tempo "Root Fruit," another with a compelling melody. The leader follows with what was the most challenging piece to write in finding a 'singable' melody in his ode to his wife, "Tierney's Song," wherein he launches into gleeful flight after establishing the theme. The album ends on an exciting high note with Sommers' "Firestarter," which features his blisteringly fast walking-bass alongside Hall's skittering percussive approach, as Larson soars above the frenetic fray.
With Love, From Chicago is the first of three planned trio outings to be released over an eighteen-month period, each with a different bass and drum line-up. Larson has one strong leg up already and has set a difficult bar for the next sets of rhythm partners to play with. The chemistry and telepathic feel for each other that Sommers and Hall display on this effort would be difficult to match. They underpin and drive Larson's explorative excursions wonderfully.
Help Support Making a Scene
Your Support helps us pay for our server and allows us to continue to bring you the best coverage for the Indie Artists and the fans that Love them!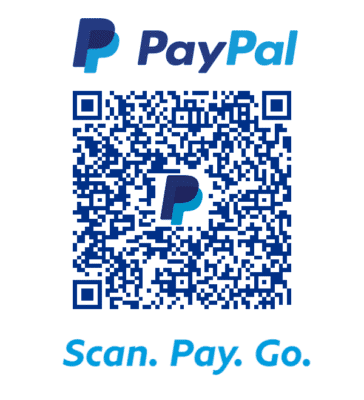 FOLLOW US ON INSTAGRAM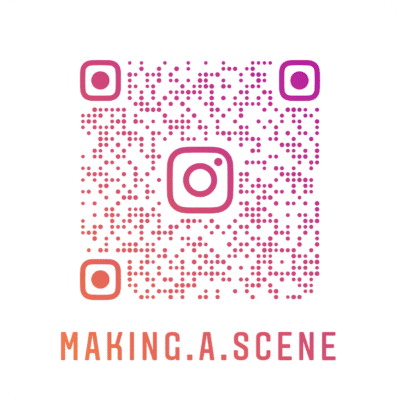 Subscribe to Our Newsletter