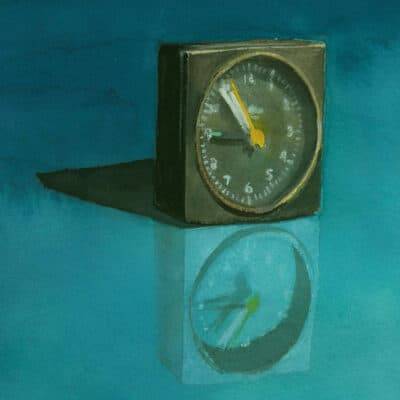 Sylvie Courvoisier and Mary Halvorson
Searching for the Disappeared Hour
Pyroclastic
Pianist Sylvie Courvoisier and guitarist Mary Halvorson are two of the most forward-thinking musicians on their respective instruments. While a duo recording of two chordal instruments may seem bound for clashing rather than harmonizing, one can point to classics such as Bill Evans and Jim Hall or Oscar Peterson with Joe Pass, as well as duos such as Pat Martino with Jim Ridl, Fred Hersch and Julian Lage, or Peter Leitch with John Hicks. They can work beautifully together as these two do on Searching for the Disappeared Hour. Besides, this is their second go-around, having recorded Crop Circles in 2017. This one differs in that the previous album repurposed existing compositions while here the compositions were expressly written for the duo context. Just seeing the Pyroclastic label should clue you to the fact that these two are anything but conventional musicians. They are clearly on the edgy side.
Originally hailing from Switzerland, Courvoisier has lived in Brooklyn for more than two decades, released ten albums as a leader and appeared on more than 50 albums, including some on the ECM label. Commonly you will find her in regular piano trio configuration or in duos with violinist Mark Feldman.
Guitarist Halvorson is regularly lauded in many high-profile jazz magazines and was awarded a MacArthur Fellowship in 2019. This writer sparked to two of her recent recordings, accompanying Susan Alcorn on the steel guitarist's 2020 Pedernal (one of the Top 30 Jazz albums on these pages in 2020) and her own highly acclaimed Code Girl ensemble, which most recently issued Artlessly Falling in 2020.
The album begins with Halvorson's "Golden Proportion," which consists of a series of fragments that blossom and then dissolve into the next, as if handing out candy to children – (ah, it is Halloween after all) – one for the piano, one for the guitar. Enjoy and then watch it disappear. Before one gets too scared off the esoteric sounding, Courvoisier penned "Lulu's Second Theorem," it helps to understand that the theorist inspiring the suspenseful, playful tune is the pianist's cat. Halvorson's "Faceless Smears," a terrific example of interplay, was composed on the last day of Congressional hearings for the now-Supreme Court Justice Brent Kavanaugh. The companion piece, "Last-Minute Smears" does not appear here but did show up on her Artlessly Falling.
Amidst these composed tunes are three totally improvised pieces. On the stark, dissonant-sounding "Four-Point-Play" Courvoisier explores the innards of the piano while the lovely "Party Dress" was captured when the duo was unaware of being recorded. "Blizzard Rings" closes, another in their approach of taut to ethereal lines that dissolve in keeping with the album title. The concept takes on fuller meaning considering Covid-19 and our isolation. Time has a whole different quality than it used to. The duo expresses variations on this theme in Courvoisier's "Mind Out of Time" and the title track, as well as in Halvorson's constantly shifting "Bent Yellow" and the elongated, suspended melody in "Gates and Passes."
Courvoisier's "Moonbow" has an interesting back story as it stems from a mistake in the recording of Crop Circles where Halvorson played a unison piece a half step off. The pianist took that small event to heart in developing this slowly unfolding piece which alternates between frenzied and calm. It's as if you are hearing some kind of weird electronic machine struggle and then come to life. Halvorson's "Torrential" originally stems from a folk guitar melody and she stretches it out, allowing for solos from each.
Find an hour and sink yourself into a listen to this study in contrasts. Its ebbs and flows, the juxtaposing of the strident or haunting with the melodic and joyous will transport you. You may never view time the same way again. (But, then again, you know it's only an hour).
Help Support Making a Scene
Your Support helps us pay for our server and allows us to continue to bring you the best coverage for the Indie Artists and the fans that Love them!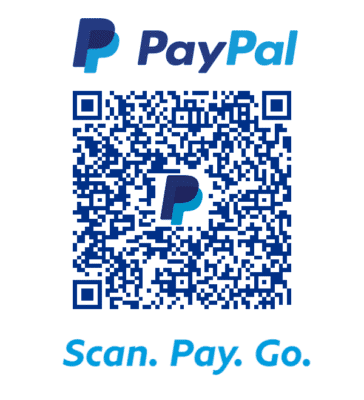 FOLLOW US ON INSTAGRAM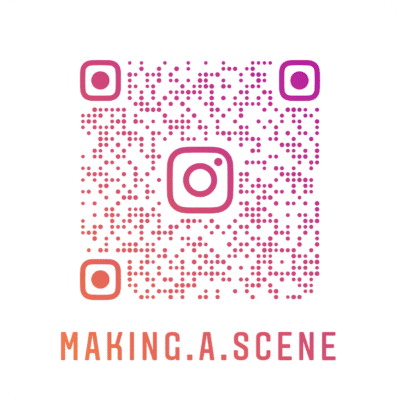 Subscribe to Our Newsletter