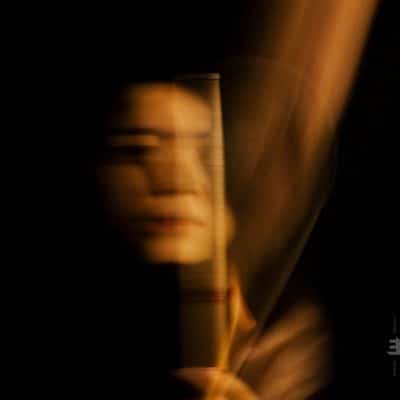 Sun-Mi Hong
Third Page: Resonance
Edition
As the title implies, Resonance is the third album for Korean born, Amsterdam-based drummer Sun-Mi Hong, and it marks her debut for the prestigious UK Edition label. Sun-Mi is one of the rising stars in European jazz and, if you were reading closely, she appeared on the recently reviewed album from Ant Law and Alex Hitchcock, Same Moon in the Same World, which we covered on these pages. Sun-Mi has already built a formidable reputation, not only for her drumming, employing Korean techniques together with more conventional jazz, but for her composing. She is the winner of the SENA Dutch Jazz Competition 2018 and Edison Award Winner 2021 in the National category for her last album A Self-Strewn Portrait (ZenneZ Records).
Sun-Mi's long running quintet, based in Amsterdam where she formed the group in 2017, balances original compositions with highly improvised fervor. It's the conventional jazz quintet lineup that sounds anything but conventional, straddling the mainstream and softer edges of avant-garde. They are Nicolò Ricci – tenor saxophone Alistair Payne – trumpet and co-producer, Chaerin Im – piano, and Alessandro Fongaro – double bass. Sun-Mi composed all eight pieces.
Drumming became a means of escape to Sun-Mi's restrictive upbringing in South Korea. Surrounded by negativity, she was pressured to follow a more secure, traditional career, but she made the move, a little over 10 years ago, to study in Amsterdam, an undertaking fraught with risk, facing a new culture with barriers in spoken and musical language/ Obviously she has prevailed, now delivering her third album, an emotional, mood shifting one with little in terms of conventional swing. It's different and demands a concentrated listen as her quintet is mostly in a searching mode.
One of three singles already released, "Care Less" begins with pizzicato bass and Sun-Mi's skittering snares establishing a steady groove over which the two front line horns briefly state the melody while bassist Fongaro keeps his steady walking bass line. Im's piano is jagged and any brief statement by the pianist or horn, gives way to Fongaro's bass before Payne, Ricci, and Im bring more fire just shy of the four-minute mark, followed by each stepping out individually. The piece continues to be a feature for the bassist as he alternates passages with the horns and then the pianist before the quintet wraps it up in slightly disjointed fashion – like a big exhale. "Blind" begins with dark piano chords and a whoosh of cymbals akin to opening windows to let in fresh air. This one stays on the mysterious, edgy side, true to its title as the musicians struggle for a grip until vigorous. brightening rhythms occur about a third of the way through. That recedes as Ricci steps in with series of deliberate runs over Im's comping. From here the front line engages in feisty improvisation and Sun-Mi stirs up a maelstrom on her kit.
The opening to "0191" plays like a dirge with minimal piano notes and hushed accompaniment from the bassist and Sun-Mi and remains that way, although the leader's coloring with her drum kit is quite intriguing. "Screams Like Vapours" is a brief improvisation with the leader establishing an Eastern rhythm pattern behind the conversational horns. An encore of the piece closes the album. "Letter with No Words" is a melancholy piece that begins with sustained bowed bass and single piano notes, lulling one ever so gently into a swaying, repetitive rhythm. The horns form the kernels of a melody about two minutes in, only to have it dissolve into the previous pattern. Anguished notes from Payne's trumpet, later softened to more palatable expression when Ricci joins, take the piece out.
"As We Are" and "Home" are the other two singles. The former begins with discordant horns that rise and descend into first a stuttering solo from Payne, a pause, and a more purposeful energetic statement that Ricci echoes as Sun-Mi is a whirlwind of energy once again as the group becomes combustible, all players emitting fire until the embers of free improv close it. The latter is another in the contemplative camp, with Ricci and Payne blowing in unison and at times trading leads in the melody. As we heard in the opener, bassist Fongaro asserts himself toward the end as Payne soars above with some weird chirping on his trumpet.
At first listen, one may take away too much melancholy here, but the changes within the pieces are often startling and there's no denying Sun-MI's drumming prowess or her compositional strengths. You need to listen repeatedly to pick up on the nuances and some of subtleties that are inherent in the music.
Help Support Making a Scene
Your Support helps us pay for our server and allows us to continue to bring you the best coverage for the Indie Artists and the fans that Love them!
Make a one-time donation
Make a monthly donation
Make a yearly donation
Choose an amount
Or enter a custom amount
$
---
Your contribution is appreciated.
Your contribution is appreciated.
Your contribution is appreciated.
Donate
Donate monthly
Donate yearly
You can donate directly through Paypal!
Subscribe to Our Newsletter