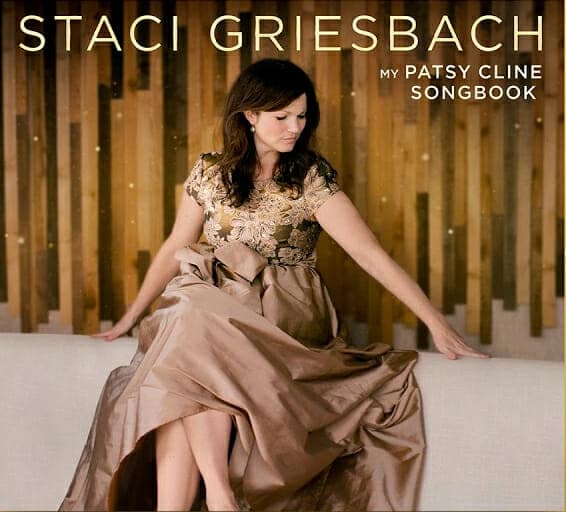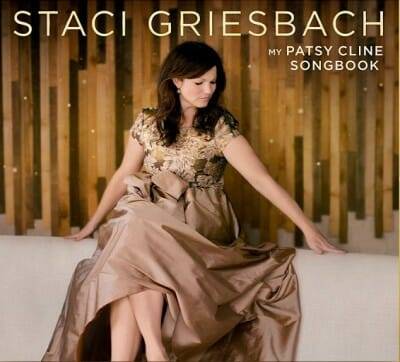 Staci Griesbach
My Patsy Cline Songbook
Independent
Staci Griesbach was a former Vice President of Publicity at Sony Pictures Home Entertainment. After returning from vacation she found herself downsized. She decided then to place her corporate career on hold and fulfill her long standing desire of becoming a jazz vocalist.
Virginia Patterson Hensley a.k.a. Patsy Cline is one of the most influential artists of this century. She was the first country music artist to crossover into pop music. Unfortunately Cline died in a plane crash in 1963. Although her preforming career only spanned eight years her timeless music has inspired many followers.
On "My Patsy Cline Songbook" Griesbach walks the line between country music and jazz. These country songs were written by some of Nashville's most celebrated songwriters including Hank Cochran, Harlan Howard, Bill Monroe, and Willie Nelson; and reimagined by Griesbach on this, her first album. The liner notes are written by Cline's daughter Julie Fudge.
Griesbach states "I wanted to find standards that were already in my bones, where I could interpret them authentically, and for that, I turned to the music I had been listening to throughout my childhood". Her childhood was spent working on a farm in Northeast Wisconsin "my parents had the "Patsy Cline's Greatest Hits" cassette tape…these were the tapes we'd listen to while driving around doing chores or on a long road trip".
Griesbach credits her arrangers. Pianist Tamir Hendelman arranged Nelson's "Crazy"; Carl Perkins "So Wrong"; Wayne Walker's "Leavin' On Your Mind"; Howard's "He Called Me Baby"; and Bob Wills' "Faded Love". Musician's on these include Nashville fiddler Stuart Duncan and tenor saxophonist Bob Sheppard.
Michele Weir, a former member of the Grammy nominated Phil Mattson and the PM Singers, arranged Monroe's "Blue Moon of Kentucky" and four songs written by Cochran including "She's Got You" and Cline's first hit "I Fall To Pieces".
Jeremy Siskind arranged "Walkin' After Midnight" and one other; while Josh Nelson arranged Irving Berlin's "Always". Brazil's Celia Vaz arranged the fabulous Bossa Nova styled "I Fall To Pieces" sung by Griesbach in both Portuguese and English.
Griesbach concludes "it's such an interesting time in music right now…we're seeing genre's blending and the lines that used to be so structured are now blurring quite a bit…my hope with this debut album is to potentially introduce audiences of country music to jazz and vice versa".
Griesbach succeeds on all counts. The music heard here is highly recommended listening when unwinding on a late night.
Richard Ludmerer