Sofia Goodman
Secrets of the Shore
Joyous
Secrets of the Shore may seem like an odd title for the Nashville based composer-drummer Sofia Goodman and her eponymous Group. This is their second album, and they move away from the funk-fusion that marked their debut, 2018's Myriad of Flowers, into a mostly introspective post-bop mode. As to that title, one clue may lie in the having her Boston flat totally consumed by fire not long after graduating from Berklee. Friends and fate delivered her to Nashville, and she has not looked back. She remembers the day well. "I was there when the fire started. I only had time to run out with my cymbal bag, my snare drum, and my computer, just hoping for the best. It was like, "If I don't die here, what are the things I'll want to do?" And what I wanted to do was play music." Hence, this album is a meditation on water. You'll hear waves cresting on land, the tight space between tracks can be viewed as mist or an undertow before one is overtaken by the next wave. Goodman likely saw plenty of ocean during her time in Boston, remembers it well, and finds similar solace in the rivers and lakes of her adopted town.
Helping her on this journey are trumpeter Matt White, trombonist Roy Agee, saxophonists Joel Frahm and Dan Hitchcock, clarinetist Max Dvorin, keyboardist Alex Murphy, guitarist Rheal Janelle, bassist Leland Nelson, and percussionist Carlos Duran. The woodwinds except Hitchcock and brass play only on select tracks while the others appear on all. In fact, it's Hitchcock's soprano blending with Janelle's guitar that mostly imbues the brief opener, "Siren Song," a free improvisation, summoning the mythological sirens. Hence, the foreboding tone. "Skipping Stones" has a staccato, staggering rhythm in sync with the song title, driven by Goodman's kit work, with features for bassist Nelson and water imagery reflected in the intensity of the dual saxophones and Fender Rhodes. Following Goodman's introductory vigorous drum solo on "Barbara's Mist," we have some free blowing that again features Hitchcock and Frahm. The free blowing eventually dissolves, mist-like segueing seamlessly into "Buried Treasures," carried by clarinetist Dvorin (in his only appearance) supported by Hitchcock and concise turns from White and Agee, each in one of their two stints, emitting an array of colors with foreboding and mysterious hues.
The tempo recedes for "Shadows of Sand" as the piano and light cymbal crashes combined with guitar and arco bass create an ethereal feel not unlike a protected pond in a forest, floating us into whispering waves of "Alberto's Dreamland," where a Spanish speaking voice unexpectedly greets us talking about the ocean, the voice that of Goodman's half-brother that she never knew growing up. She was born to a Puerto-Rican American mother and a Nicaraguan father of Lebanese descent but later given up to a Christian adoption agency and parented by an Irish couple. After the spoken words, the piece flows melodically and harmonically. "Coast to Coast" sees the second appearance of White and Agee, playing a melodic, brassy motif in unison, and later contrapuntally until morphing to a samba-like rhythm. Goodman makes it weird purposely, marking the occasion of meeting her brothers which she found partly celebratory and just plain strange, all of which she pulls off with aplomb compositionally.
"Sea Legs" if a free form improvisation that serves as a connecting interlude between the previous piece and "Stowaways," where Frahm and Hitchcock again lead the front line in inspired successive solos as pianist Murphy comps emphatically and the ever in motion bandleader propels the group, building to an explosive and then abrupt climax. The closing "Angel" also features the two saxophonists, with Hitchcock on soprano and Frahm on his customary tenor. The piece is in sections, alternating between cinematic, peaceful passages and jolting ones as well as crescendos and diminuendos that keep the listener engaged, albeit puzzled as well. Fittingly, the cymbals and percussion create huge wave-like sounds to take us out.
Goodman is fearless. There's no telling where some of her compositions are going but that's the thrill of it.
Help Support Making a Scene
Your Support helps us pay for our server and allows us to continue to bring you the best coverage for the Indie Artists and the fans that Love them!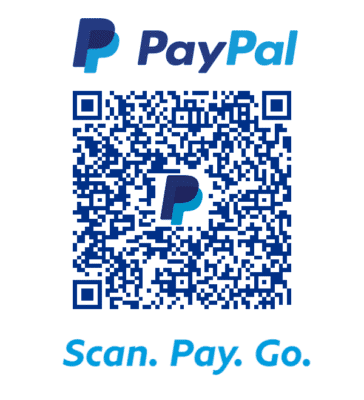 FOLLOW US ON INSTAGRAM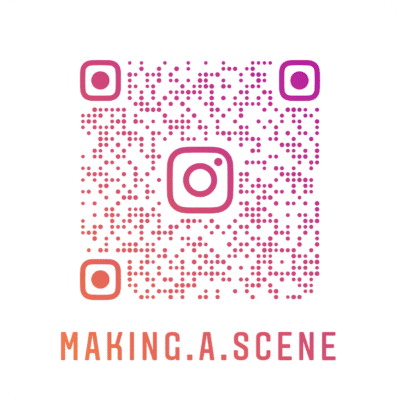 Subscribe to Our Newsletter