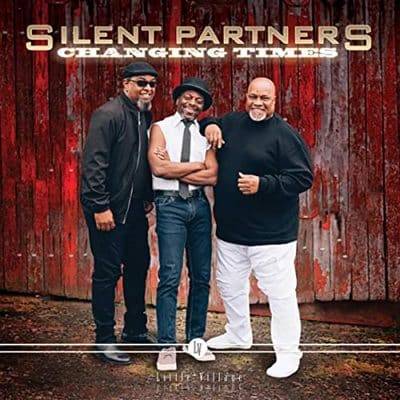 Silent Partners
Changing Times
Little Village
Little Village unerringly brings us genuine blues and soul once again with Silent Partners and their album Changing Times, yet another example of sidemen reaching the bright lights. But these aren't just any sidemen. Between the three of them, they have over 100 years of experience on the road and in sessions that include B.B. King, Bobby "Blue" Bland, Johnnie Taylor, Albert King, Otis Clay, Matt "Guitar" Murphy, and Denise LaSalle, among many others. In fact, these Silent Partners debuted on Antone Records in 1989, having backed tours of Otis Clay and piano great Katie Webster. Guitarist Jonathan Ellison, bassist Russell Jackson, and drummer Tony Coleman aren't here t necessarily prove anything because this music courses through their veins. All three are vocalists.
Theirs is the natural expression of real deal blues and soul, just as the aforementioned pedigree suggests. Of course, they are aided and abetted by the Little Village core team – producer and keyboardist Jim Pugh, guitarist Kid Andersen, backing vocalist Lisa Lueschner Andersen, percussionist Vicki Randle and in this case, violinist Don Dally and more expansive string arrangement by Aaron Lington. You guessed it. It was recorded, engineered, mixed, and mastered by Kid Andersen at his Greaseland Studios.
They deliver nine originals and one cover of B.B. King and The Crusaders' "Never Make Your Move Too Soon." As readers of these pages know, it is the mission of Little Village to lesser-known, authentic artists to the recording studio. So, almost literally out of nowhere The Silent Partners have issued one of this year's strongest blues and soul efforts. They begin with "Ain't No Right Way to Do Wrong," a slow blues about life's lessons, never overplayed but yet builds drama and wisdom in both lyrics and delivery. This song is a statement that speaks to the confidence of this trio as most bands would start with a rocking tune rather than a slow blues complete with a full string arrangement. The chorus lingers – "Ain't no right way to do wrong, ain't no wrong way to do right."
"Post Traumatic Blues Syndrome" seem like a straight-forward blues number until one focuses on the fear of police brutality or the difficulty voting for Black Americans. Ellison's guitar line flow with just enough anger to reflect the lyrics. Coleman's pleading vocals on "Road to Love" speak to a deep southern soul lineage of the like of James Carr and O.V. Wright. Yes, there's some of that "Dark End of the Street" in this one. The cover begins with a description of a birthday party in Chicago for B.B. King attended by Otis Clay, Albert King, Otis Spann, and Bobby "Blue" Bland. Of course, it's filled with B.B.'s riffs set off by Pugh's backing B3.
They can get punch and fiery when called for too as evidenced by Ellison's Albert Collins-like licks in "Dancin' Shoes" while such tunes such as "Love Affair with the Blues" evokes that Malaco sound of Bland and Denise LaSalle, peppered with stinging guitar jabs from Ellison. The group claims to be most centered on the "rhythm of the song," likely best reflected by "Proving Ground" where Jackson lays down a sturdy bassline over Coleman's insistent beats and Ellison is content to play rhythm guitar until he finds the right spot to burst out with concise solos where no notes are wasted. While that tune nods to B.B. in the lyrics, the guitar patterns in "Teasing Woman" are more in synch with Albert King. "Good to Myself" is the kind of crowd-pleasing song where it's easy to envision an enthusiastic audience joining in on the chorus and dancing to Ellison's swinging solo. Another shuffle follows, the closing "Beale Street Shuffle" with the band getting down and greasy, Memphis style as if answering the famous blues anthem "Sweet Home Chicago" their way.
The Silent Partners have more than enough to say. Listen up.
Help Support Making a Scene
Your Support helps us pay for our server and allows us to continue to bring you the best coverage for the Indie Artists and the fans that Love them!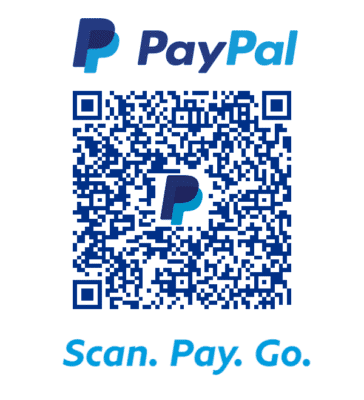 FOLLOW US ON INSTAGRAM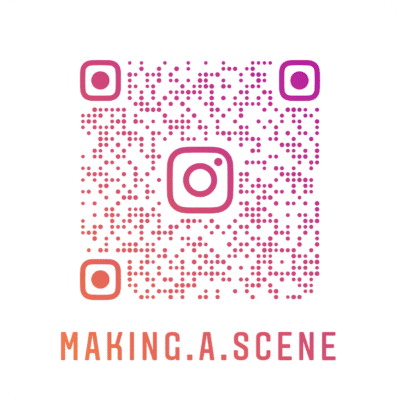 Subscribe to Our Newsletter