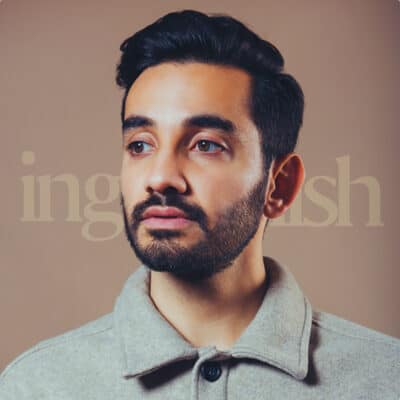 Shubh Saran
inglish
Art of Life
Shubh Saran is a New York-based guitarist, composer, and producer who has performed globally and grew up in six different countries. His nomadic raising shapes a wide range of influences in his music, sourcing from modern jazz, neo-soul, rock, classical Hindustani and Rajasthani folk music, and more. In short, it's fusion in a couple of ways – electric and acoustic, and Eastern and Western music forms. Inglish, his second full-length and fourth album overall, is a labor of love for Saran who wrote, arranged, and produced all of it. This album, much of it developed during the pandemic, also explores new territory for the artist, marking the first time he has incorporated predominant Indian and Middle Eastern instruments into his heavily synth-based sound. (PAUSE – This writer has to chuckle because the only time experiencing East-West fusion live was in Beijing, China, when after a long night, my companion uttered," You know what they call this? East meets West all fucked up"). Thankfully, we are not describing Saran's music that way.
The album explores concepts of assimilation, global identity, and native culture with the term "inglish" a reference to Indian English, a variety of the English language spoken in India and by Indian diaspora. As such, it, like the music, is an amalgamation of Indian and Western culture. Consider the aspect of assimilation in the context of Saran who has lived in New Delhi, Dhaka, Cairo, Geneva, Toronto, Boston, and New York City. Putting all those cultural traits together in one album is a challenge to say the least. The album is his way of expressing the process of assimilation while still embracing one's own culture.
Even though Saran did much of the work on this himself, upon which we will later elaborate, many of these tracks have as many as eight-ten musicians contributing. Often there are two drummers – Joshua Bailey and Angelo Spampinato, bassist Julia Adamy or Adam Neely, pianist/keyboardist/ synth player Christian Li, tenor saxophonists Jared Yee, Alex Silver, and Gabi Rose, alto saxophonist Brian Paultz, trombonist Billy Duffy, Rasika Shekhar (Bansuri)- an Indian bamboo flute, with Sarthak Pahwa (percussion), MT Aditya Srinivasan (tabla), and Gilbert Mansour handling percussion and Indian instruments. Saran plays guitar, banjo, and synthesizers including three tracks where he appears alone.
Saran began to move in this direction with his 2020 EP Becoming, weaving in the jazz and R&B influences he learned while studying at Berklee with some of Hindustani conventions but by any estimation, the sweep is much more expansive here. On the opener "Enculture" he has desert folk-tinged guitar mashed with synths, electronica, and distorted dissonant industrial sounds, all stirred by the twin drum attack. "Intra" is a complex waltz which shifts in undulating fashion from contemplative to frenzied as the drums and tabla seemingly dance around each other.
In an interview with Rolling Stone – India, Saran describes "Postradition," one of the leading tracks which features Mumbai-based flautist Rasika Shekar – plus drummers Josh Bailey and Angelo Spampinato, who recorded at The Bunker Studio in Brooklyn in November 2020. Saran says about Shekar's involvement, "She sent me back these two beautiful bansuri interludes which added so much depth to the recording." Saran adds about the production process, "They [Bailey and Spampinato] both played along to my production and demo-ed keys, sax and scratch guitar. The keys and synths by Christian Li and bass by Julia Adamy were recorded remotely in their respective home studio setups. Most of the saxophones were recorded at my home studio setup in Brooklyn along with the rest of the synth production, electric guitar, acoustic guitar and banjo." That same approach, sans Shekhar, would seem to apply to "Ring Hunting," "the Other," "There Across the Ocean," and "Mother Tongue Influence."
"Ring Hunting" offers some evocative electric guitar washed in synths and psychedelic effects while "the Other" returns to heavy drums and discordant saxophones mixed with synths that present a musical kind of gauntlet that Saran must navigate through with his guitar, meandering chaos that ends abruptly, segueing into the initial calm of "There Across the Ocean," perhaps a lonely, yearning plea for his homeland. That, in turn, leads to another smooth transition into "remember to come home soon," a lighter piece featuring which could be nostalgic conversation between the guitar, piano, and saxophones in a dream-like tone. Saran plays all instruments in the interlude piece "MOS" which sets up the finale, "Mother Tongue Influence," perhaps the best example of fusing the Hindustani music with western forms as the twin drums, four saxophones, Saran's guitar, and Mansour's percussion all have vivid moments.
In an interview with India Currents Saran offered this on his influences – "For this album, I was listening to a lot of Trent Reznor and Atticus Ross for their analog and modular synth production. For a while now, Bon Iver and the production of his last few records have also been a huge influence on the kind of soundscapes I want to create. Over the last two years, I've also taken a deep dive into Rajasthani folk music, listening to one album in particular called Sound of Desert. That album informed a lot of the textures and ambiance of inglish."
Saran spoke further in that same interview about using different production and songwriting techniques for this album, drawn from late 20220 synth experiments and loose song ideas. Not knowing when they'd be able to perform live again, he chose production techniques over live arrangements. He calls the music intensely personal, saying, "This is the most overtly personal music I've made. I've been searching for ways to present ideas about my identity for a long time and with this album, I feel more comfortable articulating those themes."
Somewhere between fusion, new age, and prog rock lies the sound which seems to come in relentless waves, spiked with improvisational moments and tons of layers and textures.
Help Support Making a Scene
Your Support helps us pay for our server and allows us to continue to bring you the best coverage for the Indie Artists and the fans that Love them!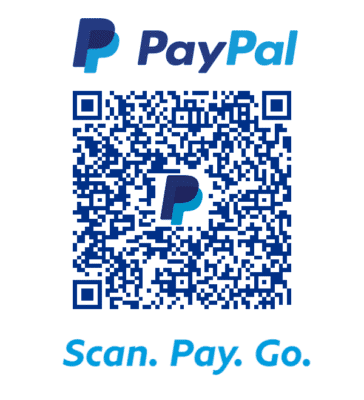 FOLLOW US ON INSTAGRAM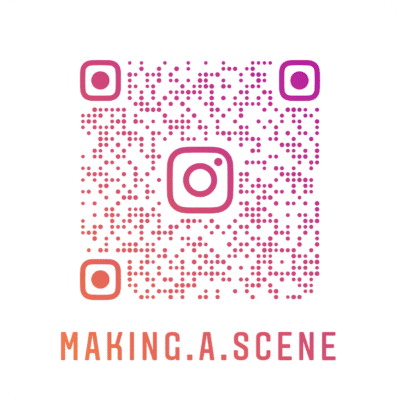 Subscribe to Our Newsletter